Facts about Chris Daughtry's Wife Deanna Daughtry
Published Thu Dec 19 2019 By Matthew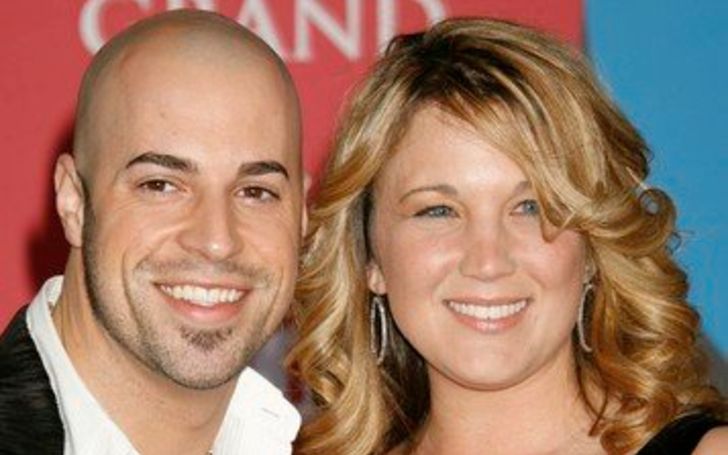 Here's all that you need to know about Deanna Daughtry, Chris Daughtry's wife.
Deanna Daughtry, born on April 5, 1973, is the wife of American singer and songwriter Chris Daughtry. She is the co-writer of her husband's latest single 'As You Are.' Chris revealed that the song was Deanna's coming out. The 46 years old mother is also known for being a Social Media Influencer.
While the No Surprise singer's wife may have risen to fame with the help of Chris, she is gaining quite a fan following of her own. So, here are some facts that you need to know about Deanna Daughtry.
Chris Daughtry is Deanna's Second Husband
While the couple's spent a little over 19 years being married, Chris Daughtry is not Deanna Daughtry's first husband. She feels reluctant to give out details as to how long she was married to her previous husband.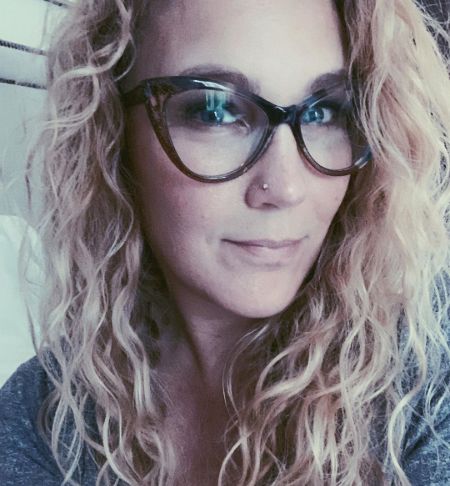 Chris Daughtry's Wife Deanna Daughtry.
Source: Deanna Daughtry Instagram
However, Deanna shares two kids from her past marriage. Her children are; Hannah and Griffin.
Also See: Chris Daughtry Kids - The Complete DetailsChris Daughtry Kids - The Complete Details
Chris's wife revealed on her Instagram that her ex-husband died in 2018.
She Shares Twins With Chris
Daughter Adalynn Rose Daughtry and son Noah James Daughtry were born as twins to Deanna and Chris on November 17, 2010.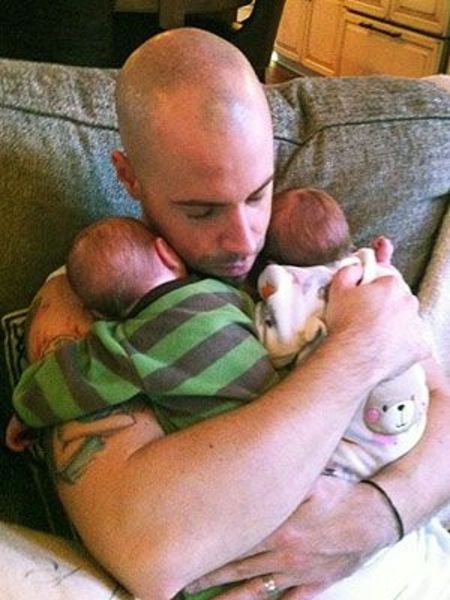 Chris Daughtry With Twins Adalynn Rose Daughtry And Noah James Daughtry.
Source: Pinterest
The daughter Adalynn arrived first at 11:06 AM, but Noah took his sweet time being born and only arrived 19 minutes after Adalynn at 11:25 AM.
Deanna's Ex-partner Took His Own Life
As Deanna posted on her Instagram on March 12, 2018, her ex-partner died of suicide. Hannah, with her mother, traveled to Texas a week before Deanna posted the news about her biological father's death.
Hannah's mother went on to explain it was nice seeing people who used to be her family. She also appealed to her fans not to ignore signs of mental health issues and suicide, and help those in need.
Deanna Daughtry Is Older Than Her Current Husband
Already a mother of two before her marriage with Chris, it doesn't come as a surprise that Deanna is older than him. To be precise, Deanna Daughtry is six years older than her current husband.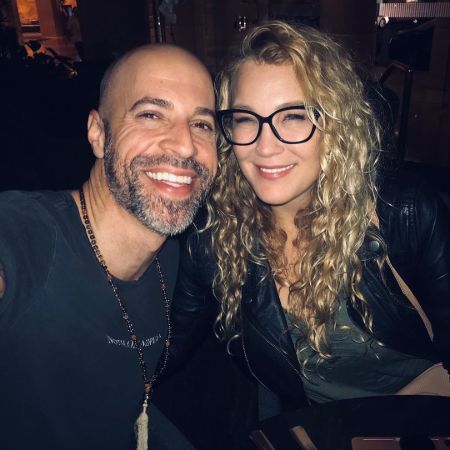 Deanna Daughtry Is Six Years Older Than Chris Daughtry.
Source: Deanna Daughtry Instagram
Chris, born on December 26, 1979, met the single mother of two at a party in North Carolina when he was just 20. Dating for almost a year, the pair would go on to be married by November of 2000.
Deanna Daughtry Came Out Through a Song
Deanna Daughtry identifies as bisexual when it comes to her sexual preference. Deanna first created Chris's new single 'As You Are' off of his latest album Cage to Rattle as her 'coming out to the world' song.
Watch: Daughtry - As You Are (Official Video) (2019)
In an interview with People, revealing how his wife didn't make a big deal out of it, Chris said,
She basically said, 'If this inspires you, feel free to use it. She kind of downplayed it and walked away, which made me want to read it even more.
Deanna's past not only had a divorce but also included a relationship with a woman when she met Chris. Chris and his wife's new song 'As You Are' which premiered on August 8, 2019, collected more than 40K likes on YouTube.
She Struggles with Her Emotions
Anyone who follows Deanna's Instagram, 'Private Girl Unprivate Life,' can tell that she suffers from her emotions. It's no news that she sees a counselor as a part of her therapy.
The 'As You Are' singer's wife had a particularly bad year in 2018. Apart from losing her ex-partner to suicide, her oldest daughter Hannah was shot in the face causing total loss of vision in her right eye.
Deanna went as far as to write that she found herself saying,
please just let it be over
Distraught after all of her traumatic events, Daughtry also said she wanted out of her life. For someone who's endured so much in their life, Deanna sure is an inspiration.
Also See: Top 5 Facts About Stephen Baldwin's Wife Kennya Baldwin!
Check out the entertainment section at Glamour Fame for more celebrity relationships and facts.
-->