Who Is Chris Hemsworth's Wife, Elsa Pataky? Inside the Duo's Love Story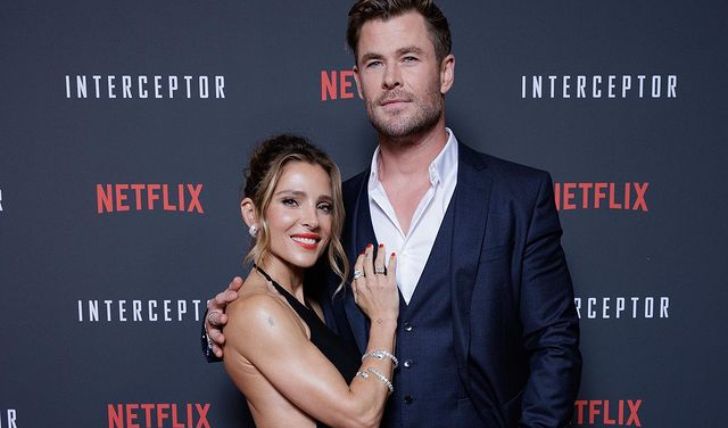 Chris Hemsworth and Elsa Pataky have been married since 2010: The complete story here!
Chris Hemsworth's latest Marvel flick, Thor: Love and Thunder, hit the theatre on July 8, and fans have not shut up about it since then. Also starring Christian Bale, Tessa Thompson, Jaimie Alexander, and Natalie Portman, the fourth installment in the Thor series opened with a whopping $15.7 million on its first day. Hemsworth, 38, the titular star of the movie, has been playing the superhero Thor, also known as the god of thunder, since 2011.
The blonde-chiseled actor was born on August 11, 1983, in Melbourne, to an English teacher and a social-service counselor. Hemsworth's earliest acting credits include Guinevere Jones, Home and Away, A Perfect Getaway, and Cash. The then-aspiring actor's life turned around in 2010, as the Australian heartthrob not only landed the role of Thor but also married the love of his life, model Elsa Pataky.
Inside Chris Hemsworth and Elsa Pataky's marriage!
Everyone is well aware of the effect the Thor actor has on the ladies. But as much as Chris' legion of fangirls wishes for the one-in-a-million kind of luck with the hunk, the actor couldn't be more indifferent to that dream. As his ardent fans will know, the actor is a one-woman man. Hemsworth married Elsa Pataky, a Spanish model and actress, in December 2010, two months after making their red-carpet debut as a couple.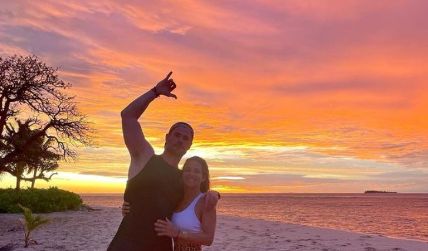 Chris and Elsa tied the knots within months after they started dating in 2010.
Photo Source: Instagram
Pataky, 45, as apparent, is seven senior to her husband, but who cares. Hemsworth might be the better known of the two, but Pataky's extensive credits make her a star in her own right. You might recall Pataky as Elena Neves in The Fast and the Furious franchise. Her other well-recognized credits are Snakes on a Plane, Give 'Em Hell, Malone, and the most recent, Netflix's Interceptor.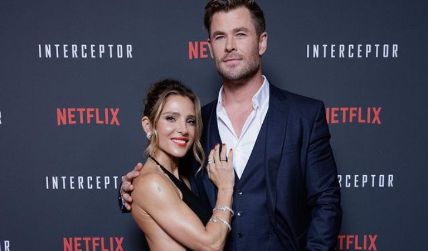 Pataky is best known for starring in 'The Fast and the Furious" franchise.
Photo Source: Instagram
Every happy couple has a cupid to thank for. In Chris and Elsa's case, it is the talent agent named William Ward who introduced Hemsworth to Pataky in 2010 and unknowingly launched a whirlwind romance between the two strangers. The couple went public the same year in September, and soon, the Ghostbuster actor found himself blushing about his then-girlfriend in interviews. "There was no light-bulb moment," Chris said. The Australian star shares how his relationship with the Spanish model turned out great.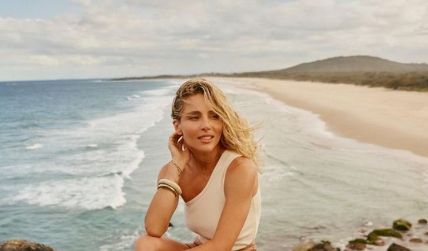 Before Hemsworth, Pataky dated Oscar winner Adrien Brody.
Photo Source: Instagram
"From the first time we met, we just made sense. She is fun. She is outgoing, has a sense of humor and has a passionate attitude toward life, which is nice to try to keep up with," the Extraction actor explains. Only two months into their romance, Chris and Pataky abruptly tied the knots in Chris's native during the 2010 Christmas weekend. "There was no great plan to any of it, to be honest," the Fast and the Furious actress shared. She adds, "We were on holiday and we said, 'Why don't we get married too?"
Hemsworth and Pataky share three kids, one daughter and twin sons. Source: Access
The pair have since welcomed three kids, a daughter and twin sons. Before meeting the Thor star, Pataky was in a relationship with Academy Award-winning actor Adrien Brody, who she started dating in 2006. During their three-year-long relationship, Brody presented Pataky with a 19th-century estate for her 31st birthday. Pataky dated French actor Michael Youn from 2004 to 2006.
Check Out: Who Is Cameron Diaz's Husband, Benji Madden? Inside the Pair's Relationship.
Chris Hemsworth and Elsa Pataky's three children!
Being a working actor and a parent to three children can't be easy, but not when you've got partners like Elsa and Hemsworth by your side. The Fast and the Furious actress happily took a break from her work after she married Hemsworth and welcomed their firstborn daughter India in May 2012. "I had started young and I had worked a lot. I was happy to take a break and be a mum," Pataky said while recalling her brief break.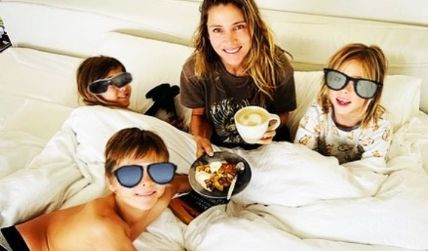 Hemsworth and his family reside in his native Byron Bay in Australia. Photo Source: Instagram
Hemsworth and Pataky announced the arrival of their second-born just 18 months after India's birth in November 2013. The couple's twin boys, Tristan and Sasha, were born in Los Angeles in March 2014. While enjoying the soaring fame, Hemsworth also took a brief hiatus from work to spend more time with his family. Announcing the break in June 2019, the actor said, "I want to be at home now with my kids. They are at a very important age. They are still young and they are aware when I leave more than before."
Don't Miss: Who is Ricky Martin's Husband, Jwan Yosef? The Complete Story Here.
Hemsworth and his family of five resided in L.A.'s posh neighborhood up until their twin's birth, after which the Australian star moved his family back to his native, Byron Bay in Australia. "Me and my wife just felt it was right for the family that we moved back to Australia, Hemsworth explained, adding, "The locals in Byron treat us just like locals. It's more relaxed than L.A., less intense, and more conducive to raising our three children."
Stay connected to glamour fame for more.
-->