Who is Ricky Martin's Husband, Jwan Yosef? The Complete Story Here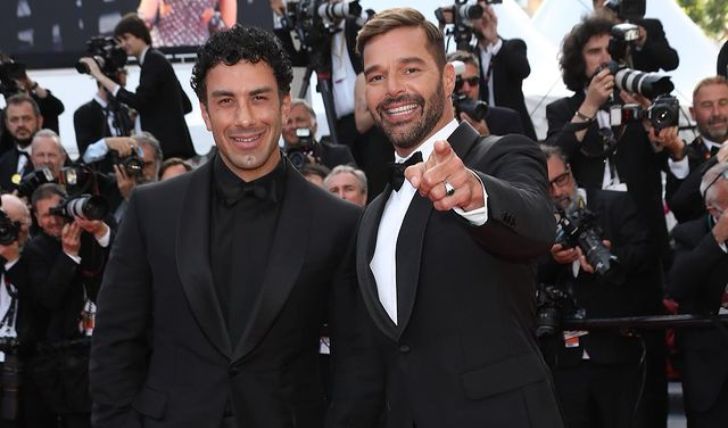 Inside Ricky Martin and Jwan Yosef's marriage: The complete truth here!
Ricky Martin, 50, fondly called the king of Latin music, has long been a giant in the entertainment industry. With a career spanning more than three decades, Martin has produced some of the best-known Latin pop songs for his fans, including La Copa de la Vida, Livin' la Vida Loca, and She Bangs. But with the recent untasteful allegations against the pop star, fans fear it is the beginning of Ricky's fall from grace.
Martin was born Enrique Martín Morales on December 24, 1971, in San Juan, Puerto Rico. Growing up in a musically-inclined family helped Martin attain the status of a local celebrity at a young age and to a wider audience when he joined the iconic Latin boy band Menudo at 12. Martin garnered massive recognition with his third studio album A Medio Vivir, in 1995. He famously came out gay in his 2011 memoir, Me: Ricky Martin, where he penned the decades of struggle with his sexuality. "I've been super happy since," says Martin, who has been married to London-based artist Jwan Yosef since 2017.
Get to know Ricky Martin's husband!
Marriage, kids and normal family life were never viable life choices for the Latin pop star. Ricky recalls he'd always wanted to be a father, but his years of struggle with his sexuality impeded his dream of becoming a father for a long time. Now a father to four children, all born via surrogacy, Martin is enjoying his unconventional yet happy life with Jwan Yosef, who he married in 2017.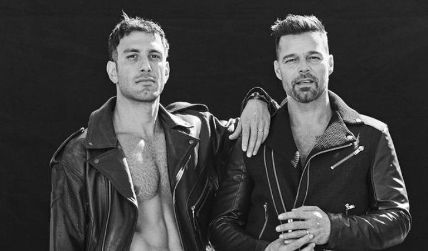 Yosef is a London-based artist and a founding member of The Bomb Factory Art Foundation in Archway.
Photo Source: Instagram
Yosef, 37, is a Syrian-born Swedish artist. A co-founder of The Bomb Factory Art Foundation in Archway, in London, Yosef's spectacular work has been featured in a dozen exhibitions, including the Threadneedle Prize exhibition and the Beers Contemporary Award for Emerging Art exhibition in 2013. Although a remotely-known figure compared to his popstar husband Martin, Yosef is a star in his own right, and the artist's widely-followed Instagram page stands testament to the fact.
Don't Miss: Lindsay Lohan Is Married to Bader Shammas.
Martin and Yosef met through Instagram, and the Grammy-winning singer was completely enchanted by Yosef's name. "That's such a cool name, but I wanna see his face," Martin shares while calling his attraction to the Syrian-born artist "love at first click." The pair exchanged romantic texts for over six months before Martin flew to the UK to meet Yosef, who Martin knew was his future husband; the second Martin laid his eyes on him.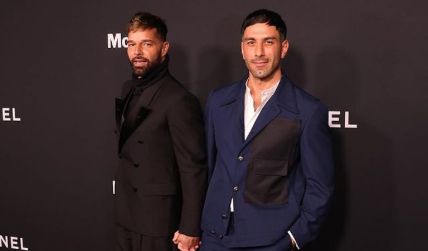 Martin and Jwan tied the knots in an intimate ceremony in 2017.
Photo Source: Instagram
The smitten couple made their relationship official at the amFAR Inspiration Gala in Sao Paolo, Brazil, in April 2016. The pair soon went on to announce one milestone after another. During his appearance on the Ellen DeGeneres Show in November 2016, Martin revealed he and Yosef were already engaged. "I proposed. I was really nervous. But I got on my knees and I took out—not a box—I just had them in a little velvet pouch," the Tal Vez crooner revealed.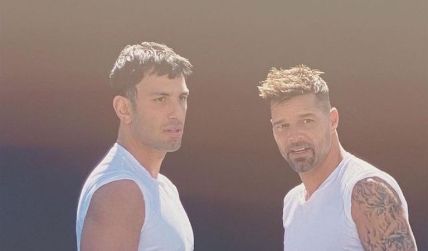 Ricky and Jwan are parents to four kids, all born via surrogacy.
Photo Source: Instagram
The couple got married in an intimate ceremony- Martin said the two did the basic and nothing extravagant. "We exchanged vows, and we've swear everything, and we've signed all the papers that we needed to sign, prenups and everything," said the Latin star. Already father to two, Matteo and Valentino, who Ricky welcomed long before he met Yosef in 2008, the couple announced they welcomed a daughter, Lucia Martin-Yosef, on New Year's eve in 2018. The pair had their youngest kid, Renn Martin- Yosef, in October 2019.
Ricky Martin faces domestic abuse allegations!
A judge in Puerto Rico issued a restraining order against Martin, who has been accused of domestic violence by an unnamed ex-partner. The singer's unnamed ex filed a petition under Puerto Rico's domestic abuse law, where they made quite the allegations against Martin. To start, the petitioner says Ricky and they dated for seven months, but the pop star has been in denial of their breakup.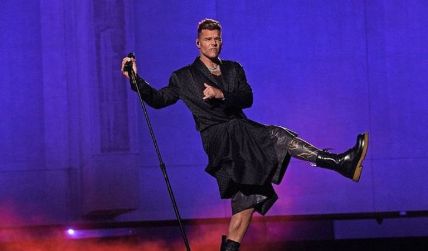 A former partner of Ricky accused the singer of domestic abuse.
Photo Source: Instagram
The filing also alleges that Martin, who lives in Dorado, has been frequenting the petitioner's house. Martin has since vehemently denied the allegations. The singer's representative said, "The allegations against Ricky Martin that lead to a protection order are completely false and fabricated." The spokesperson added, "We are very confident that when the true facts come out in this matter our client Ricky Martin will be fully vindicated."
Ricky's ex-manager has sued the star for $3 million in unpaid commissions.
Source: New York Post
The allegation has come at a very wrong time for the Latin pop star, as Martin is also tackling a legal suit issued by his former manager Rebecca Drucker, who has sued Ricky for $3 million in unpaid commissions. Drucker, who managed Ricky from 2014-2018 and again from 2020-2022, claims she assisted the singer through his tumultuous time, but the singer, in return, deprived her of millions in commission.
Recommended: Is Tony Robbins Still Married to Sage Robbins? Learn their Relationship History here.
Stay connected to glamour fame for more.
-->