'Chrisley Knows Best' Star Savannah Chrisley is Engaged to Nic Kerdiles!
Published Thu Apr 04 2019 By roshan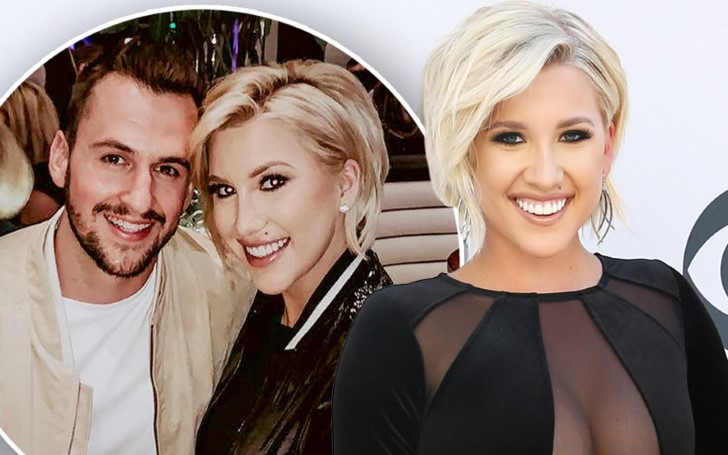 The Chrisley Knows Best Star Savannah Chrisley is now engaged to be married to Nic Kerdiles!
The 21 years' old star Savannah Chrisley has revealed that her National Hockey League partner Nic Kerdiles popped the question on Christmas Eve 2018. According to People, the 25 years' old pro hockey player proposed Savannah in front of close friends and family at Chrisley's home in Nashville.
On Wednesday, April 3, Savannah opened up about her love for her fiance and the engagement she had on the Christmas Eve. She said,
On the night of the engagement, Nic's family was in town and my whole family was there and we were filming and I was furious.
The lady wanted to have some privacy but, though it was Christmas Eve, there were people filming them.
Recommended: Burger King Officially Launches a Vegan Whooper
Chrisley continued to state that her mother took her to the store saying she forgot something but there was no one there.
Our best friend's kid Dylan goes, 'Hey I think they're looking for you outside.
As she walked outside, she was wonderstruck as the alley was lit up. Nic's family was on one side while Chrisley's family and friends were at the other.
Nic asked Savannah to come closer and he forgot what he was gonna say. This made the moment much cooler for the fiancee.
Also See: Miley Cyrus Slammed After Uploading 'Disrespectful' Instagram Post
The duo engaged with a 5-carat ring with 18 round brilliant cut diamonds designed by Dror Flanzman in Nashville. Savannah says her mother Julie Chrisley picked out the ring and helped Nic.
According to Savannah, her fiance Kerdiles and her father, Todd Chrisley also had a chat before the proposal.
Chrisley furthermore joked about how nervous Nic was when he asked for her hand with her father. Since he was in Canada, he FaceTimed his beau's dad and in anxiety, asked for her father's hand instead.
And my dad was like, 'You may want to re-ask that question. Do you want my daughter's hand in marriage or my hand in marriage?
Nic hung up and called back just to ask him the right way. And, you all know what happened next!
The pair, though are all excited to be engaged, is in no rush to get into a marital life soon. The bride-to-be also stated that they were taking their time.
You Might Like: Cheetah Girls Reunion is Freaking Out The Fans
The duo first met through Instagram and later started dating since November 2017.
Savannah Chrisley's new TV show will release on Tuesday on USA Network.
-->