Christian Eriksen Gives Updates on His health-Sends Gratitude to All
Published Tue Jun 15 2021 By Danile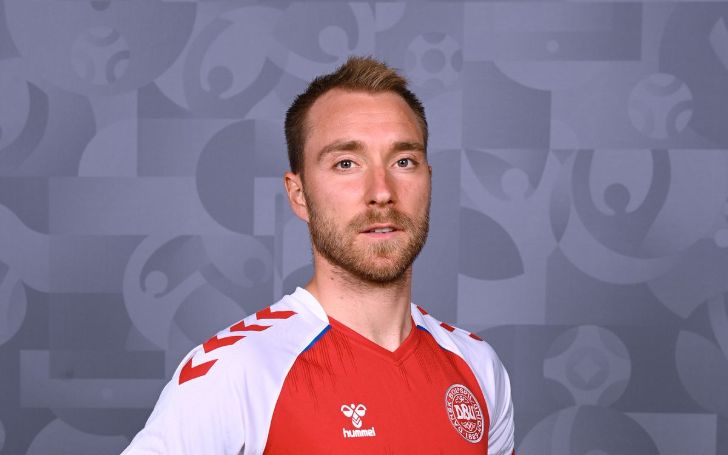 Danish and Inter Milan star Christian Eriksen has thanked all his well-wishers.
Football player Christian Eriksen has posted for the first time since being hospitalized at Rigshospitalet Glostrup, a hospital located in Glostrup, Copenhagen.
The former Tottenham Hotspurs midfielder collapsed on the ground in the 42nd minute of the game due to a cardiac arrest while representing his country in their opening match against Finland in the EURO 2020 last Saturday.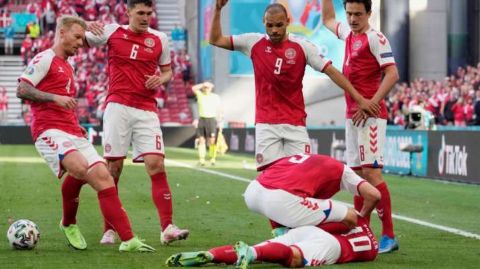 Christian Eriksen collapsed on the field while receiving a throw-in from a teammate.
Photo Source: India TV
Both the referee and players present on the ground acted immediately and called in medical personnel, who gave him CPR. After he came to consciousness, he was quickly taken to the hospital.
You May Also Like to Read: Copa America Kicks Off; Brazil And Colombia Opened With a Win!
On Tuesday, he posted a message on his Instagram to inform that he is feeling "okay."
The versatile midfielder wrote:
"Hello everyone, Big thanks for your sweet and amazing greetings and messages from all around the world. It means a lot to me and my family. I'm fine - under the circumstances. I still have to go through some examinations at the hospital, but I feel okay. Now, I will cheer on the boys on the Denmark team in the next matches. Play for all of Denmark"
Unfortunately, the 29-year-old's playing career may be over. As per cardiologists, it is unlikely that Christian will play professionally ever again. We wish a speedy recovery and good health to Christian!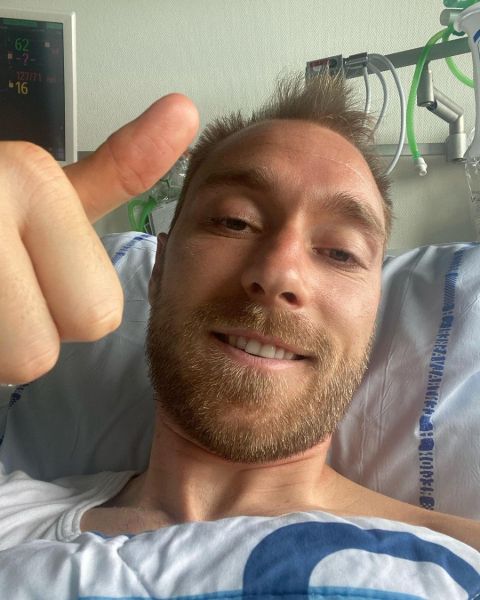 Christian giving thumps up to well-wishers while recovering from the horrific incident.
Photo Source: Christian Eriksen's Instagram (@chriseriksen8)
Denmark will play their second match of EURO 2020 against Belgium on Thursday. His national teammates are determined to do their best to move beyond the tournament's group stage to dedicate to Eriksen.
Read more similar celebrity articles and get the latest news and updates at Glamour Fame.
-->