Facts to Know about Christopher Knight's Wife Cara Kokenes
Published Fri Feb 14 2020 By Sea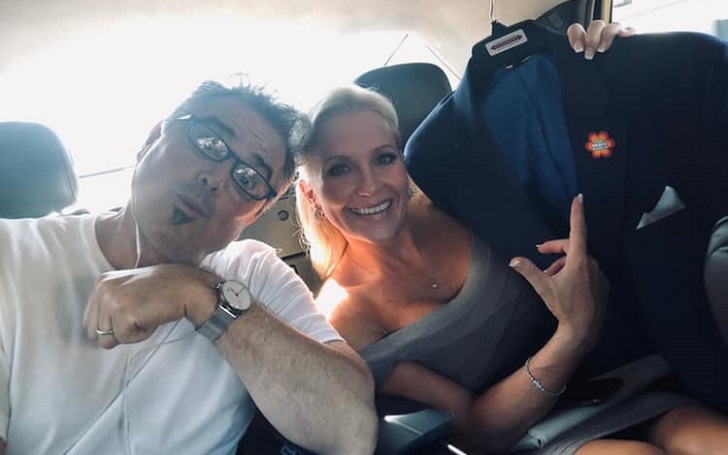 Christopher Knight will always be remembered for his days in 'The Brady Bunch' series back in the early 1970s despite making a scene every now and then. Let's face it, he was struggling as an actor after the 80s, but there are many more on-screen roles he's done, especially his own reality shows.
However, there are more than one areas he's succeeded in. Business is not that shabby from him either. But relationship is where he's not been able to grab a permanent foot in. He's been married four times. Or is it his success?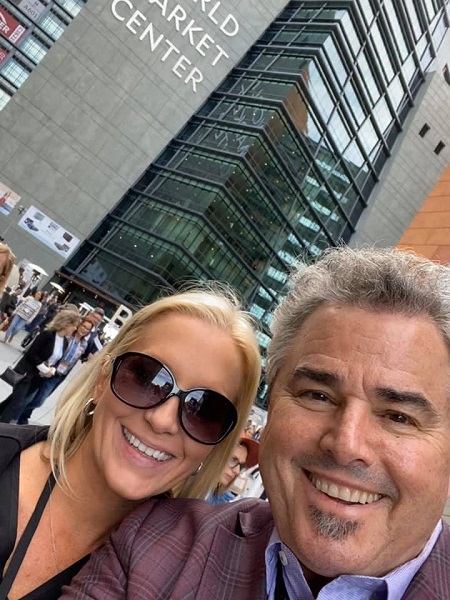 On one of their business trips to Vegas, Christopher Knight's Fourth wife, Cara Kokenes feels way more fun with him.
Source: Cara Kokenes Knight, Facebook
The 'Peter Brady' actor's latest wife is a fitness enthusiast and businesswoman named Cara Kokenes. Born on in Chicago, Illinois, Kokenes has a career of her own. Much like Knight, she's a pretty renowned individual in her own field.
Christopher Knight and Cara Kokenes Wedding: His Second Mother Approved of Kokenes
Christopher Knight got married to wife Cara Kokenes on November 5, 2016 on a yacht in the middle of Lake Michigan surrounded by close family and friends. They reportedly dated for four years before getting hitched. But a few days after the wedding, his TV mom from 'Brady Bunch', Florence Henderson, passed away.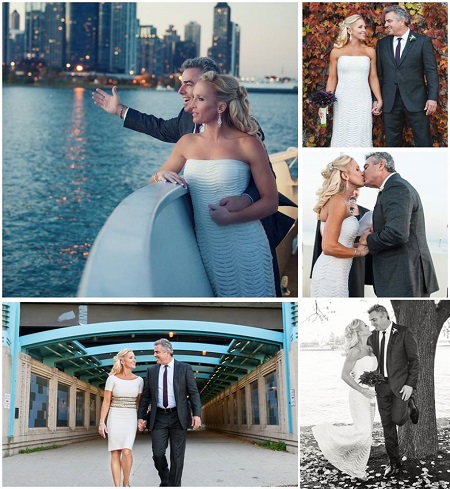 "It was a Magical Day" for Knight.
Source: Christopher Knight, Facebook
At the time of mourning his second mom, he stated that Henderson welcomed Kokenes with open arms. "She totally approved of Cara. It was wonderful having her make her part of the family."
Before Kokenes, Knight was married to Adrianne Curry, the first winner of 'America's Next Top Model'. They made a show together, entitled, 'My Fair Brady'. Before Curry, he was married to first wife Julie Schulman and then Toni Erickson.
Kokenes Grew Up Nerdy but Was Already a Competitive Gymnast by Her University Days
A bio from her fitness website, CKS Fitness, says she attended Miami University in Ohio and completed her Bachelors in Science study in Exercise Physiology and as well as her B.A. study in Psychology. She also completed her Master's of Science degree in Kinesiology specializing in Cardiac Rehabilitation.
She might not seem like it, but she was a bit nerdy in high school.
Source: Cara Kokenes Knight, Facebook
The information is backed by her LinkedIn Profile, which is also backed up by her Facebook account.
While at Miami University, she was already a competitive gymnast and held national titles for both 'Uneven Bars' and 'Vault'. Her career in fitness just went on from there.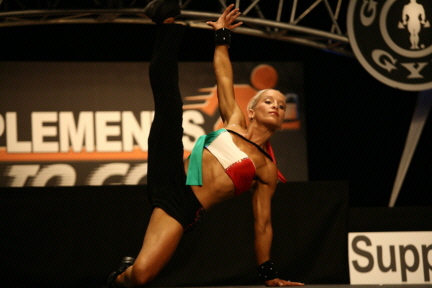 She's fitness champion.
Source: CKS Fitness
The website, which she says is her, also mentions she's competed and took home various competition honors. It says, she is the reigning Ms Fitness USA 2007 Supplementstogo.com Champion, as well as the Ms Fitness Legacy Champion in 2005.
Recommended: Everything You Need to Know about YouTuber Joe Weller's Body Transformation
In addition, the titles of Ms. Fitness USA (the 2007 one) and Ms. Fitness Universe (in 2006) also pops up in her LinkedIn profile. She's also taken part in different levels of the Fitness America Pageant competition.
Additional Jobs
Kokenes' LinkedIn (and Facebook) profile has some more things to say about her. Surprisingly, most jobs she took up involves the IT sector. She's been involved in Technical Sales since she was competing in fitness competitions. She then moved up and worked for IBM initially as their Power Systems Sales Specialist and then as the North America Software Partner Representative.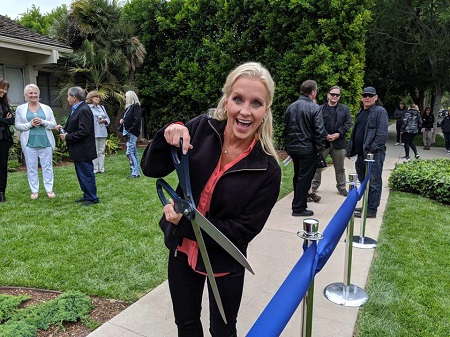 Cara also once was Data Solutions Specialist at Optimus Solution.
Source: Cara Kokenes Knight, Facebook
What really pops up in her profile is her full-time job as the General Manager of her husbands venture, 'Christopher Knight Brands', which she started since late 2019. She's also the Executive Director of 'Former Prodigy Media' and also worked as a Channel Manager for 'Arrow Electronics'.
Alse See: Get to Know Charlie Heaton's Ex-Girlfriend, Akiko Matsuura, a Little Better
If the profiles don't back up, she also posted some photos from few of the events from IBM and Arrow.
She's Also Got Some Health/Weight Loss Tips for You
In her CKS Fitness website, Kokenes has provided some tips for the viewers to stay fit & healthy and also maintain a respectable body weight. Here are some of the "CKS Diet/Weight loss Tips".
♦ Creating a diet that becomes part of your lifestyle is most important. Crash dieting, weight loss pills/drinks and fad diets are SHORT-TERM fixes. A healthy eating lifestyle takes commitment, dedication, patience and planning.
♦ Drink a gallon of water per day, avoid soda (yes, even one of my all time favorites…..DIET COKE). Your body reacts and treats all sugars (natural and synthetic) the same. Consuming Aspartame and other Nutra Sweet-like products still forces your body to release insulin and store fat.
♦ I start every day off with breakfast, preferably oat meal. Oat Meal is satisfying, filling and a great high-fiber way to start your day!
♦ Try to eat 3 medium size meals with two small snacks per day.
♦ No matter how much you go to the gym, DON'T forget one important rule: Diet is 80% of your results!!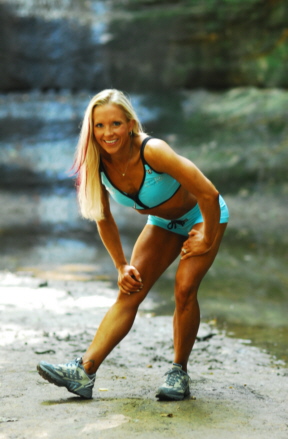 There are some things to consider from her weight loss tips.
Source: CKS Fitness
Looking through Cara's profile says a lot. The two are enjoying their married life as it is. Take a look for yourself. Unlike other marriages, the hope is that this one lasts longer.
Stay tuned and connected to GlamourFame for more Entertainment content.
-->