Cindy McCain Net Worth - The Complete Breakdown
Published Fri Nov 13 2020 By Bran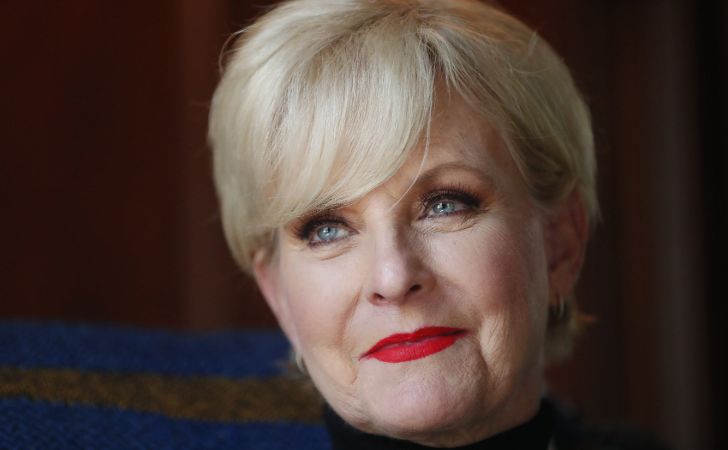 Know about the financial status, net worth, and income sources of Republican businesswoman Cindy McCain.
Cindy McCain holds a strong reputation in the political world especially as a republican who supported democrat Joe Biden in the 2020 Elections. The Phoenix born philanthropist might even be popular as the husband of John McGain and the father of columnist Meghan McGain. The 66-year-old's contributions to society are immense since she is the board member of Operation Smile, Eastern Congo Initiative, CARE, and Halo Trust.
It was quite a different scenario when the Republicans actually endorsed a democrat in Joe Biden before the U.S Elections 2020. Following the elections, she even backed her choice on how she looks forward to having a president 'who respects POW's who have been captured.' Stay right here as we take you to close behind the businesswoman's net worth status and sources of income.
Cindy McCain: A Multi-Millionaire By Net Worth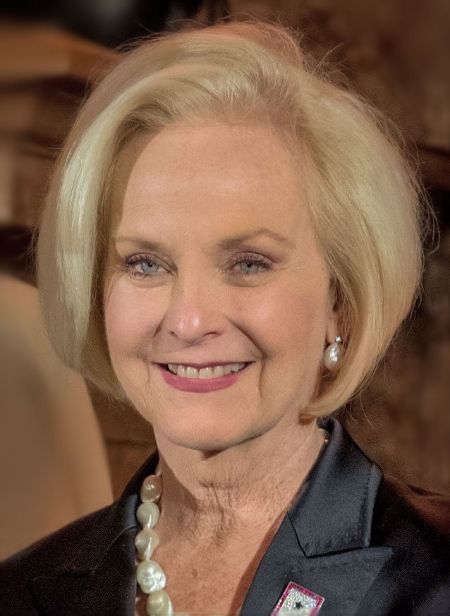 Cindy McCain owns a whopping net worth of $400 million.
Photo Source: Wikipedia
When it comes to income and finances, Cindy McCain has absolutely nothing to worry about considering her highly successful career and family background. As per estimates, she gathers a whopping net worth of $400 million as of November 2020. A significant part of her fortune comes from her position as the chair of Hensley & Co, one of the largest Anheuser-Busch beer distributors in the United States. She took complete control of the firm after her dad Jim Hensley passed away in 2000.
Also See: Ben Zobrist Rakes in Millions of Dollars Every Year; What about His Wife Julianna Zobrist Net Worth?
Cindy's bio shows that she has multiple occupations, whether as a businesswoman, humanitarian, or philanthropist. The diva not just burns the midnight oil to add up to her bank balance but also believes in the thought of giving back to society. Over the years, she even traveled across Dubai, India, and Cambodia for humanitarian aid work. In the United States, she made her voice heard to support LGBT rights and to oppose a ballot that banned same-sex marriage. Furthermore, she even expressed her concerns to end sex-trafficking during the Super Bowl XLVIII and campaigned hard to achieve her goal.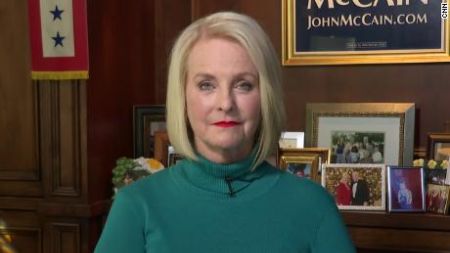 Cindy McCain supported Joe Biden in the US Elections against Donald Trump.
Photo Source: CNN
A significant portion of wealth came into Cindy's way when her husband of thirty-eight years, John McCain, passed away in 2018. The former US Senator and losing presidential nominee garnered an estimated net worth of $200 million. Therefore, with so many rich sources, the mother of four enjoys a lavish life, which helps her to focus on social concerns.
Cindy McCain Bought A House Splashing Millions
Cindy McCain bought a 5,000 feet house in Arizona for $2.28 million.
Photo Source: Realtor
When you are a multi-millionaire celebrity like Cindy McGain, the media surely don't let her live her private life in peace. Despite her best efforts to keep her purchasing behavior low-key, the widow of John McGain couldn't hide the fact that she bought a luxurious house in North-central Phoenix. As per several reports, she purchased the estate for a whopping sum of $2.28 million courtesy of the Cindy Hensley McCain Family Trust. Interestingly, the new mansion wasn't far from their old house, which they sold in 2008 for $3.2 million.
You May Like: Mark Stevens, American Venture Capitalist, and Golden State Owner Enjoys A Huge Net Worth; Find Out His Source of Earning
Unlike their old 14,000 square foot mansion, Cindy McCain's brand new house was a 5000-square foot one built on a French country-style. The lavish property consists of all the modern amenities such as five bedrooms, five bathrooms complemented with a large backyard, and two laundry rooms. The wife of John McGain also owns several ranches and condos in Arizona, California, and Virginia. The 66-year-old just knows how to live like a multi-millionaire with a humble attitude.
Related: Former White House Communications Director Hope Hicks Earns a Huge Salary; What is Hope Hick' Net Worth?
For more news and updates about your favorite stars, please stay connected with us at Glamour Fame.
-->