Cleaning Guru Mrs Hinch Undergoes a Shocking Makeover and Now Fans Think She's a Doppelganger For Love Island star Ferne McCann
Published Tue Apr 09 2019 By Jessica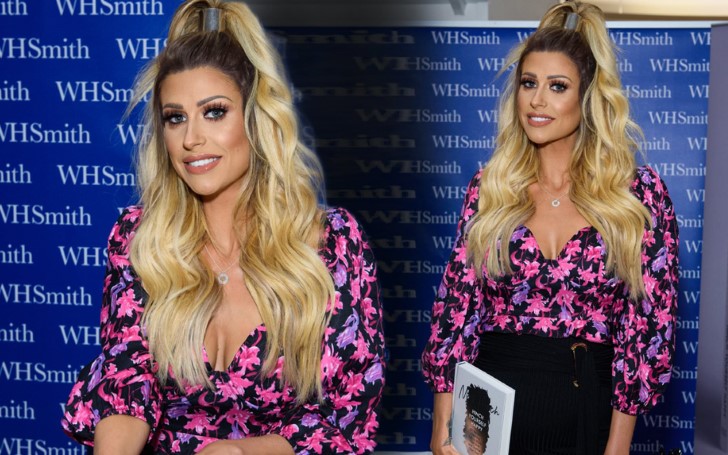 Fans claim Cleaning Guru Mrs. Hinch looks like Love Island star Ferne McCann.
The Instagram cleaning Queen, Sophie Hinchliffe looks all happy to be enjoying the success of her career as she recently just released her own book.
In celebration of her new book, Sophie, also widely known as Mrs. Hinch took to Instagram to update her fans on her book reaching number one Amazon and thank them for the support she received from them throughout her milestone journey.
Recommended: James Bond Actress Nadja Regin Passes Away Aged 87
Sophie posted an eye-catching picture where she is glammed up and sported in a black polka dot top and a matching black long skintight skirt from a fashion brand, InTheStyle.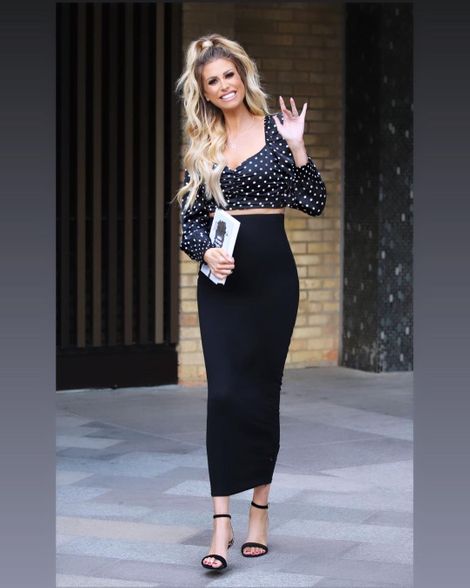 SOURCE: Mrs. Hinch Instagram
The Instagram star looked radiant with her bleached hair styled in a high Ariana Grande ponytail that displayed her flawless touch of a makeover on her face highlighting her dark smokey eye makeup.
Looking all flawless on the black crop top that featured full sleeve and a deep plunging that showcased her perky cleavage, and the skin tight high waisted skirt that hugged and put her curves on display, Hinch completed the gorgeous look with a pair of black heels.
Don't miss: 'The Dr. of Thugonamics' John Cena Says WrestleMania 35 Proves WWE Doesn't Need Him
Adding more glamour to her naturally beautiful body feature, the 29 years old Internet sensation accessorized her radiant look with a tiny pair of shining earring, a cute pendant and a diamond wedding ring.
The new author looked extremely happy as she posed for the snap with a huge smile clearly visible on her face as she showed off her book, 'Hinch Yourself Happy: All The Best Cleaning Tips Shine Your Sink And Soothe Your Soul' whilst flaunting her diamond ring on her slim ring finger.
In addition, the magic on her face was done by makeup artist, Mikey Phillips, her hair styled by Carl Bembridge, and her fresh manicure done by Tracy Lous.
Expressing her gratitude for the fans, the Instagram star wrote in the caption: "Hello my Hinchers , I'm not sure if I've just walked out from my first day at school with a new book or just left ITV studios 😂 but either way I'm sure you can see the pure relief on my face 🤣 We did it guys 💪🏼 Thank you @thismorning for having me on the show today! This Hinch journey is one that I can't even begin to describe. But without my Hinchers, it wouldn't be happening."
Sophie continued: " I'm so so proud of you all, and cannot thank you all enough. And honestly, guys if I can do this ... anyone can! We are all in this together 💜 My family, friends, Hinchers, Jamie, Henry and baby Hinch to be ... you all mean the world to me. All the best 🧡 xxxx #hinchyourselfhappy #bragate"
Hinchliffe earned tons of appreciation, and compliments from her fans who showered the comment section with lovely messages.
One of the fans wrote: "Hello Mrs Hinch - thanks for cheering us all up and being an inspiration x"
Another supportive fan added: "Ordered it on amazon yesterday, came at lunch time today! Already halfway through! Love your honesty! I suffer with anxiety and panic attacks too! Maybe you could be the answer!"
A third one gushed: "Gorgeous woman" followed by tons of heart eyes emoji.
However, for the rest of the fans, they appeared to be shocked for how she looked so familiar to reality TV star Ferne McCann.
One of the fans commented: " I thought it was Ferne McCann the first two seconds I looked at her."
Likewise, another one added: "Could be any chance Flinch is related to Ferne McCann, she looks so much like her."
Whilst another one said: "Wait, I really thought it was Ferne McCann from TOWIE."
In other news: The Final Season Of Game Of Thrones Could Attract More Than One Billion Viewers
Mrs. Hinch is married to husband Jamie Hinch with whom she is expecting her first child.
-->