Clinique Clarifying Lotion 3 Review - Here's Everything You Need to Know Before You Buy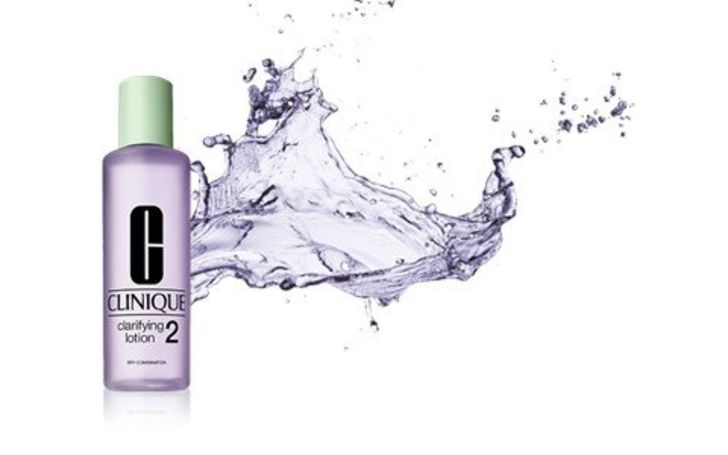 Clinique is pretty much an iconic brand name when it comes to skincare and expertise. It is an American manufacturer of beauty cosmetics, skincare, fragrances and toiletries that was founded by Evelyn Lauder, daughter-in-law of Estée Lauder.
Clinique's been the most trusted brands out there ever since it was last established fifty-two years ago in 1968. One thing that makes it even more exquisite is that it's a subsidiary of Estee Lauder Companies.
The company specializes in providing services with top trusted dermatologists, which is why today we are going to gloss over their three-step skincare regime that topped the charts in the market—a part of Clinique three-step beauty regime, Clinique Clarifying Lotion 3.
What is Clinique 3 Step Skin Care Routine?
Clinique can be called one of the best brands out there for its simplicity. Where we also know products taking us through ten steps of skincare regime, there's this that ends the deal in three of the most essential steps. Before we take you for the review ride, we would highly recommend you to pick your skin type.
Clinique offers a customized set of three-step products for all four types of different skin.
Photo Source: Makeup Alley
The four skin type products that Clinique offers is, very dry to dry, dry combination, combination only, and finally oily. The usage of the three-step regime is pretty straightforward. At first, you have to gently apply the 'Liquid Facial Soap,' which is a basic cleanser for removing makeup, dirt, grime from the skin without stripping too much oil from the skin.
You May Also Like: Celluage Skin Care - Review and Other Details You Need to Know
The second step is to apply the 'Clarifying Lotion 2'. This is an alcohol-based toner that removes all the extra residual dirt and dead skins. The final step is to use the 'Moisturizing Lotion' to hydrate the skin.
A Little More Insight On Clinique Clarifying Lotion
The step 2 in Clinique's customized skincare system is a dermatologist-developed liquid exfoliating lotion that is said to give you clearer skin by removing excess pollution, grime, and dulling flakes in the skin. The primary use of this product is to prep your skin for the moisturizer.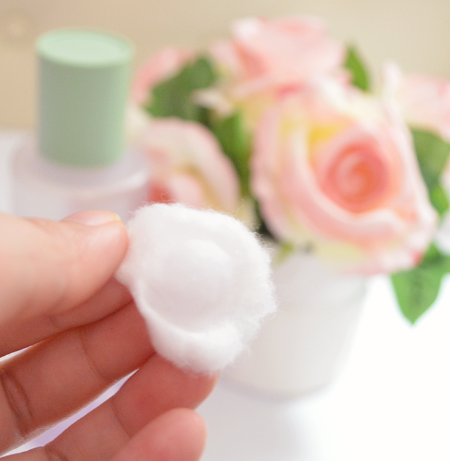 Apply the Clinique Clarifying lotion two times a day in your face, neck area with the help of cotton rolls.
Photo Source: Queen Of All You See
Some of the key ingredients in this lotion to tackle similar problems are Alcohol denat for antimicrobial, antibacterial, Salicylic acid for anti-acne and exfoliating, Hamamelis Virginiana, i.e., Witch Hazel for antioxidant, Glycerin and Sodium Hyaluronate for a skin-identical ingredient, Benzophenone-4 for sunscreen.
Interesting: Arbonne Weight Loss - Does Arbonne Really Help Support Your Weight Management Goals?
Clinique recommends using following skin related clarifying lotion,
Clarifying Lotion 1.0 for Dry, Sensitive Skin:
Clarifying Lotion 1 for Very Dry Skin
Clarifying Lotion 2 for Dry Combination
Clarifying Lotion 3 for: Combination Oily
Clarifying Lotion 4 for Very Oily
Final Review on Clarifying Lotion
Now that we've covered the basics about clarifying lotion, we finally come to the review of the product. Considering a dermatologist is always the best option before buying skin care products, especially if you have acne-prone skin or sensitive skin. The benefit with Clinique is that there are a myriad of products for your exact skin choice.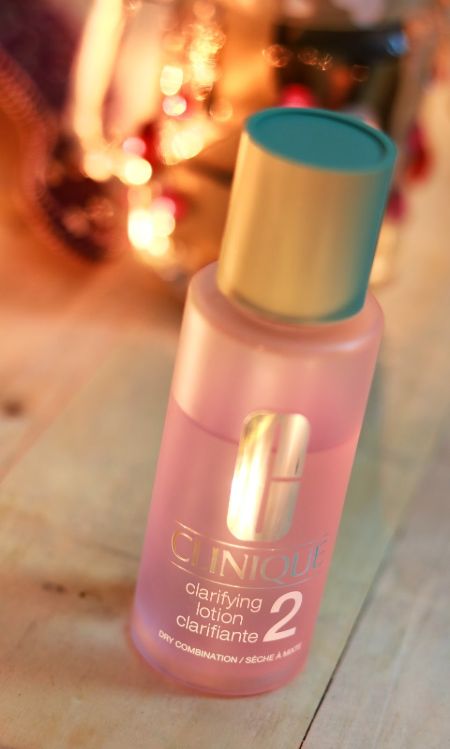 Clinique clarifying lotion are best option for you if you've acne prone skin and are living in a pollution area.
Photo Source: Tanuella
If we look at global reviews, most of them seem to be positive. It mainly works wonders on acne-prone and oily skin and most of the satisfied users are from this category. After using this product consistently for a brief time, one can see its result working great. While these were the good stuff, one of the pointers we found out is with the ingredients of this product.
Also See: Eylure Pro Magnetic Lashes Review - Is It As Good As It Promises?
As we mentioned, it uses denatured alcohol. You should also know that alcohol in it tends to dry out the skin disrupting the skin barrier if used for a long time. Besides that, another ingredient is witch hazel. As good as this ingredient sounds for providing natural antioxidants, it is used in high concentrations, which might lead to irritation and sensitization for some people. So for some with sensitive skin, they should consider a full check out before purchasing the product.
Log in to Glamour Fame for a regular supply of your best product reviews and critics.
-->