Cole Hauser's Kids: Learn About His Family Life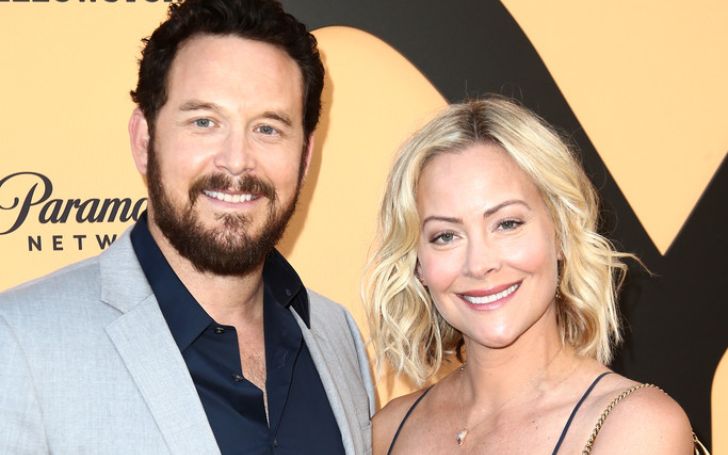 Cole Hauser's Kids and Married Life: The Actor Is a Father to three children!
Cole Kenneth Hauser is an actor. He is renowned for his roles in Higher Learning, School Ties, Dazed, and Confused, Good Will Hunting, Pitch Black, Tigerland, Hart's War, Tears of the Sun, The Family that Preys, and Fast and Furious.
On March 22, 1975, Cole was born in Santa Barbara, California, to Cass Warner, founded the film production company Warner Sisters and actor Wings, Hauser. Cole is of Irish and German descent on his father's side and Jewish on his mother's.
Cole stars as a ranch alongside ranch owner and family patriarch John Dutton (Kevin Costner) on the Paramount Network show. A steamy romantic relationship with Dutton's daughter, Beth (Kelly Reilly), often leaves fans overwhelmed and might make us wonder if Hauser is married in real life. Continue reading to know more.
Cole Hauser Shares Three Kids with His Wife!
Cole is happily married to actress and photographer Cynthia Daniel. Daniel stepped down from acting in 2002, started chasing a career in photography, and opened her own business, Five Arrows Photography. They tied the knot in 2006 and shared three lovely children.
Cole Hauser enjoys a blissful life with his wife and kids.
Photo Source: Throwbacks
Before their marriage, they welcomed their first child together, Ryland Hauser, in 2004. After four years later, they welcomed their second child, Colt Daniel Hauser, and Steely Rose, their third child, daughter, in the time frame of 2013.
Related: Norman Reedus's Kids: Learn About His Family Life.
Did Cole Hauser and Kelly Reilly Accidentally Confirm Beth Dutton Survived the Season 3 Finale?
Yellowstone Season 3 presented an explosive ending that imprinted the fate of three Dutton family members in the series. John (Kevin Costner), Beth (Kelly Reilly), Dutton, and Kayce (Luke Grimes) were ambushed. As the last episode aired in August 2020, fans have been trying to find out the clues as to who could still be alive. To quench the curiosity, Cole Hauser (Rip Wheeler) and Reilly gave an interview ahead of season 4.
Fans speculated on the possibility that the on-screen couple just accidentally confirmed that Beth survived? Yellowstone star Cole Hauser says Beth is the other half of Rip's life. Also, in the discussion, Cole pointed out that Beth is Rip's one and only one love.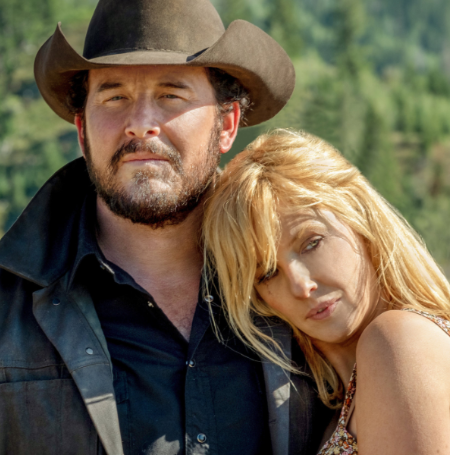 How Yellowstone's Cole Hauser Thinks Beth And Rip's Relationship.
Photo Source: Cinema Blend
"As far as Rip's concerned, that was his first and only love from when he was 15 years old," Cole acclaimed. "Time eventually stopped for him and gave relization how special she was and what she could give to his life. But he has lost her a lot over time."
It's interesting to note in Hauser's particular comment in specific the "four years" part. Logically it generally means four seasons equals too four years. Nevertheless, if that's the case, it represents that Cole confirmed Beth, who will survive the season 3 finale ambush.
Don't miss out: Alvaro Morte's Kids: Learn About His Family Life.
Rip and Beth's romance seems slightly not over yet. Reilly acclaimed that viewers see Rip and Beth interrelate with all of the other characters on Yellowstone. However, when they are engulfed simultaneously, "The Duo just bring out a whole different color in each other."
"It provides a level of ease for Beth, a place for her to rest and lay down her weapons," Reilly pointed out. "Rip loves her in a way that's so unconditional and she's starting to settle into that place. It's so beautiful these broken characters are finding some sort of home with each other."
For more information and news on your favorite stars, stay connected to Glamour Fame.
-->