Coleen Rooney Spotted without her Wedding Ring While Wayne Rooney Seen With Another Woman
Published Mon Aug 26 2019 By Alice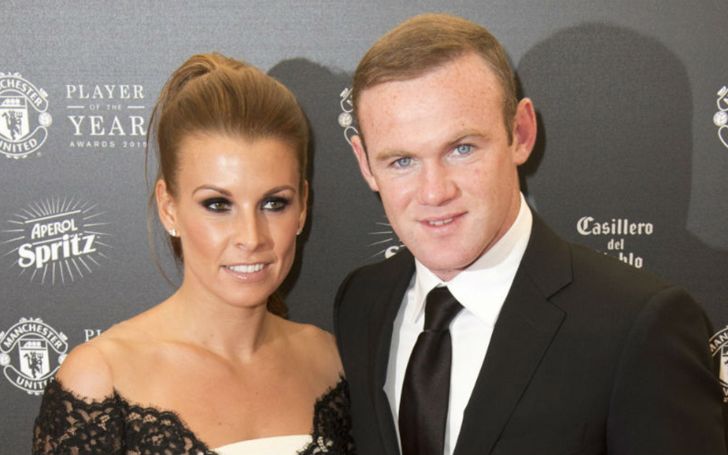 Wayne Rooney's marriage is hanging on a thread.
Coleen Rooney who recently spent splendid holiday in Spain, got furious with her longtime husband Wayne Rooney after his affair and ditched her wedding ring.
Coleen was seen without her wedding ring as she ran errands at home in the UK just after the news of her husband being involved with another girl came up.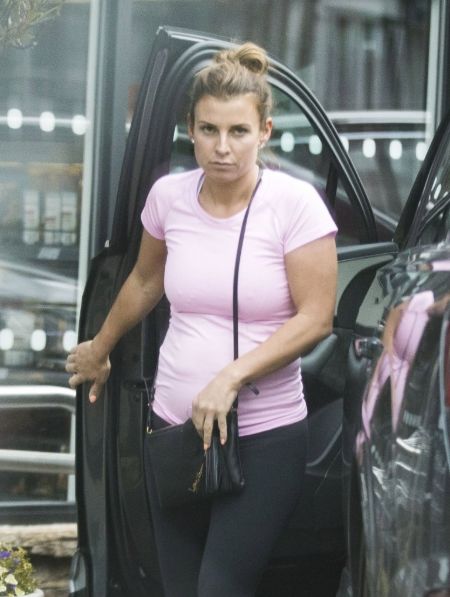 Source: Metro
The drama started when Wayne Rooney was spotted entering a lift with a mysterious woman following an alleged 'seven-hour boozing session'.
Also Read: Larry King Files For Divorce From His Seventh Wife Shawn King After 22 Years
The DC United player was snapped joking around with the woman, who was wearing a figure-hugging white top, matching trousers and heels.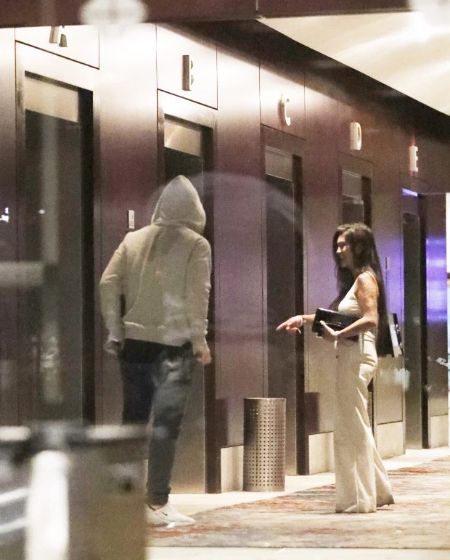 Source: The Sun
Wayne who was dressed in a grey hoodie, blue jeans, and white trainers then, entered the lobby of a hotel together waiting for an elevator.
Prior to coming into the hotel, he was even pictured chatting intimately with another brunette in high heels, a vest top and black leather trousers.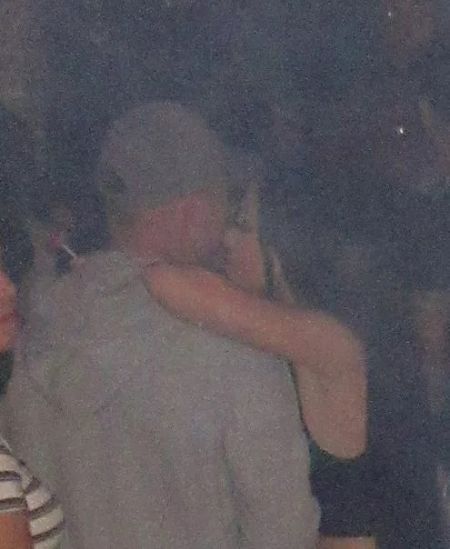 Source: The Sun
Rooney was involved in many controversies including an arrest for public intoxication at an airport in Washington DC last year.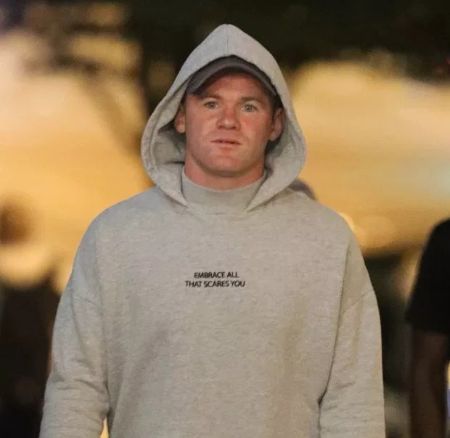 Source: The Sun
Moreover, Coleen is also upset after Helen Wood – the former escort who slept with Wayne while Coleen was pregnant with Kai, released her autobiography.
However, the former Big Brother winner, Helen even revealed to Closer that she does not feel guilty for her actions. She said,
I didn't feel guilty about it. Like I said, it was my job, so I don't have any regrets. It was an appointment. I still don't feel guilty for what happened – what I did back then was never about hurting the wives, it's just about business.
What's more, Wayne was even accused of paying for sex with a grandmother prostitute, and also for a threesome with more hookers.
Furthermore, Rooney was also arrested for drink-driving in the early hours at the wheel of party-girl Laura Simpson's VW Beetle for which he was later banned from driving for two years and handed community service.
Meanwhile, Coleen also admitted their wedding has been a "journey" of "highs and lows" and declared she could easily ditch her cheating husband - but chose not to for the sake of her family.
The wife of former Manchester United player said,,
I know I would be fine on my own, with just me and my children, but I don't want to live like that, I want to try and continue our marriage and live as a family because that's what I want to do.
"I'm not saying everything is fine and forgotten about, but we are as good as can be at this point, I'm not the type of person to put a show on and say we're all loved-up…. I'm just real," she further added.
However, many fans commented that she is with the footballer just for the sake of money. But Coleen vehemently denied this statements saying,
To answer a lot of people, not everything in our life is money-related. People think when you earn a lot of money everything is fine, yes there are advantages, but this isn't everything in life and it's doesn't always make people happy.
Meanwhile, Wayne and Coleen are together since secondary school and the couple married in 2008 after six years of dating.
Moreover, the childhood lovers share four children, nine-year-old Kai Wayne, Klay Anthony, six, Kit Joseph, three, and one-year-old Cass Mac Rooney.
Well, its left to be seen whether Coleen will forgive her cheater husband like in the past or save her dignity and files for divorce just like Liam Hemsworth.
For more updates, stay tuned with glamourfame.com!!!
-->