Colin Montgomerie Marries for the Third Time with his Manager Sarah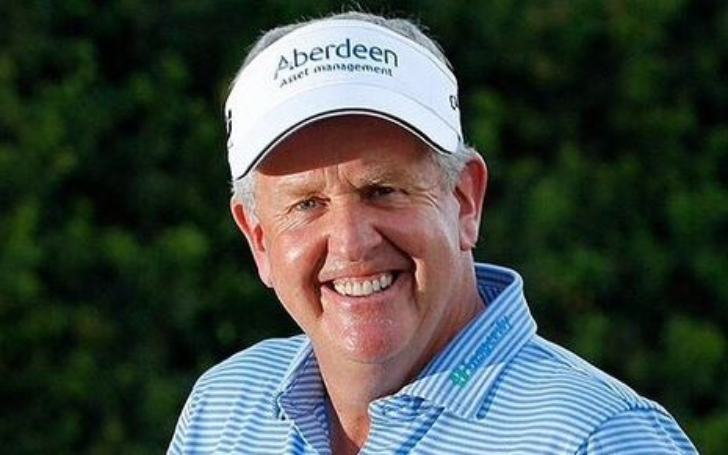 Do you love playing sports? Which is your favorite game? If you are keen on golf, this next personality might interest you. Colin Montgomerie is a Scottish professional golf player with several titles and accolades.
In the European Tour Order of Merit, he has set a record for eight titles, including a streak from 1993 to 1999. His wonderful deeds have made him fourth on the all-time golfer's list with the most victories. In 2013, he even gathered World Golf Hall of Fame. Now let's dig into his details and learn more about his life.
Colin Montgomerie Marries for the Third Time with his Manager Sarah
Like his wonderful career highlights, Colin has made decent headlines. This time he amassed media attention by marrying for the third time. Continue reading for more details.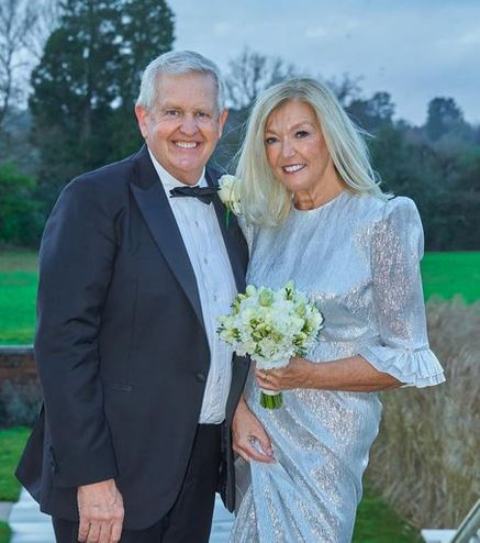 The Scottish golfer announced that he married his sports agent Sarah on his official Instagram account and surprised his fans. Colin shared a beautiful picture of the pair smiling in their wedding outfits, captioning 'Just the perfect day!'
Some big names rushed into the comment section and congratulated newlywed couples, including Justin Rose, Mia Parnevik, and Jo-Ann Strauss. Not only people from around the world blessed the couple with their new beginning in life.
Details From the Wedding Ceremony
The newly crowned Mr. and Mrs. Montgomerie enjoyed their marital ceremony. Dodging the traditional white, the manager looked awesome in Silver Vampire Wife outfit with sleeves.
Along with that, she held the white flowers and stood beside her partner. On the other hand, the golfer dashed in his amazing black tuxedo and stole the show. Very limited people addressed the event and gave a blessing to the pair.
Incredible Dating Journey With Sarah Montgomerie
Mr. and Mrs. Montgomerie have never made their engagement public and kept it very private. So people are surprised regarding their marriage. In 2019, they gave a clue to their fans about their dating. The duo have shared several pictures of one another on their respective social media accounts but never publicly announced having a love affair.
They shared photographs from trips to The White House and Graceland. Colin and Sarah even attended Wimbledon Tennis Championships together and had great fun.
Find Out: Who is the Girlfriend of Golfer Richard Bland? Learn About His Relationship Status Here
Additionally, the pair had enjoyed several adventures, which the golfer opened up to the fans stating.
'I also enjoy the adventures. Sarah and I drive everywhere, and it's superb. We've ended up at Graceland and Southfork, the gunfight at the O.K. Corral in Arizona, and all these crazy places, for goodness sake.
The lovely couple is enjoying their togetherness to the fullest. They often care for one another, support the deeds, and understand well.
Colin Faced Two Divorces
Before having a wonderful marital life with his wife, Sarah, the World golf hall of fame, Colin had several related issues. He is now a twice-divorced man. Recalling his old days, he found his first wife, Eimear Wilson, while he was still an amateur. During that time, Eimear served as a promotions assistant and a law student at Edinburgh University.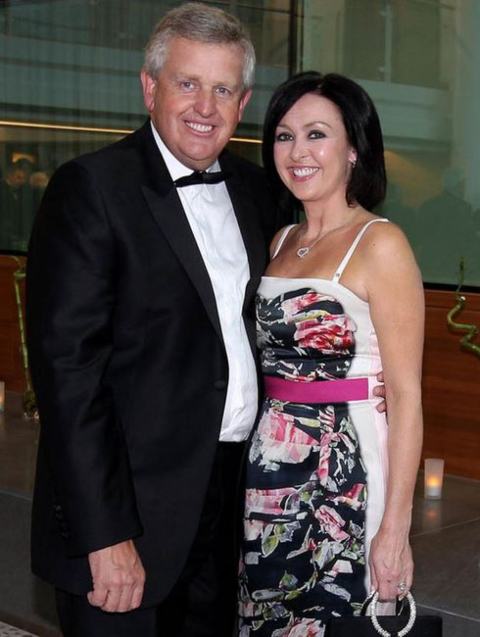 Their incredible first met helped them to understand and develop a sweet relationship. In 1990 after several years of dating, they accepted one another as husband and wife. However, in 2002, his former spouse chose marriage and golf. Their relationship worsened after Wilson sued him for divorce, stating reasonable behavior due to his obsession with golf. That same they finally divorced and parted ways.
Further, they agreed to an over $8 Million divorce settlement without any claim on the golfer's earnings. In 2007, he announced his engagement with his second wife, Gaynor Knowles, Scottish Millionaires. At Loch Lomond Golf Club, they walked the aisle together on 19th April 2008. After nine years of marriage, they finally divorced in March 2017 and headed towards separate paths.
Golfer Colin Montgomerie is a Father of Three Kids
Successful golfer Colin shares three kids with his first wife, Eimear. Despite their unexpected split, they still share three kids from their marriage. They welcomed their first child daughter, Olivia Montgomerie, into the family in 1993. Similarly, the second child, Venetia, was born in 1996, while the third child, son Cameron was born in 1998.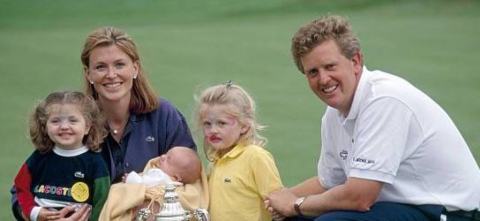 As of now, the children are thirty, twenty-seven, and twenty-five years old, respectively. Although the former Mr. and Mrs.Montgomerie have parted ways, they still take good care of their grown-up kids. The three kids are now pursuing their respective careers.
How Rich is Colin Montgomerie? Know About His Net Worth and Earnings
Thirty-one European Tour winner Colin has had an impressive career so far. He has won impressive eight European Tour Order of Merit with an impressive record. From his great performance, Montgomerie has both a secure name and fame. As of 2023, he enjoys a net worth of $55 Million.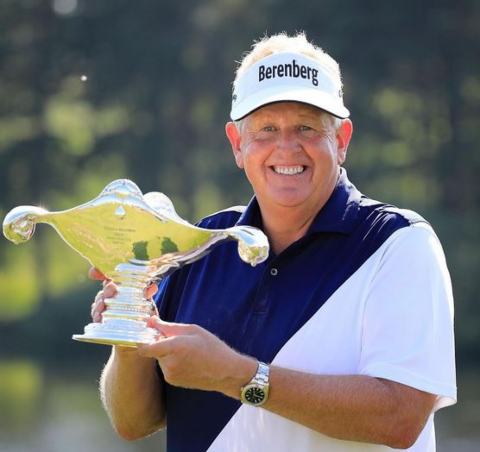 He was named the world's highest-earning European golfer during his peak career. With his impressive stats, he has also worked with several brands and endorsements. A European Tour Winner gathers a whopping $3 Million as prize money.
Recommended: What is the Net Worth of Golfer Richard Bland? Learn all the Details Here
The World Golf Hall of Famer, Colin, has won eight of them and summed up $24 Million from only European Tour. As estimated, his annual income is over $300,000 per annum through his overall involvement.
Properties and Homes
Scottish golfer Colin has utilizes his wealth in various profitable investments. Also, the player owns several multi-million homes in the United Kingdom. His Scotland Property is worth over $20 Million. In Edinburgh, he owns a lavish mansion whose price is ranged over $7 Million.
In early 2010, he bought a beautiful property worth over $5 million in England. In 2007, he and his former wife, Gaynor, purchased a lavish mansion in Scotland for $10.8 Million. The house is fully equipped with luxurious facilities, including nine bedroomed balcony view of [the private lake. Also, the home is with private theater, swimming pool, and steam room.
Stay Attached To Glamour Fame For More Content
-->