Comedian Ali Wong Divorcing her Husband Justin Hakuta After Seven Years of Marriage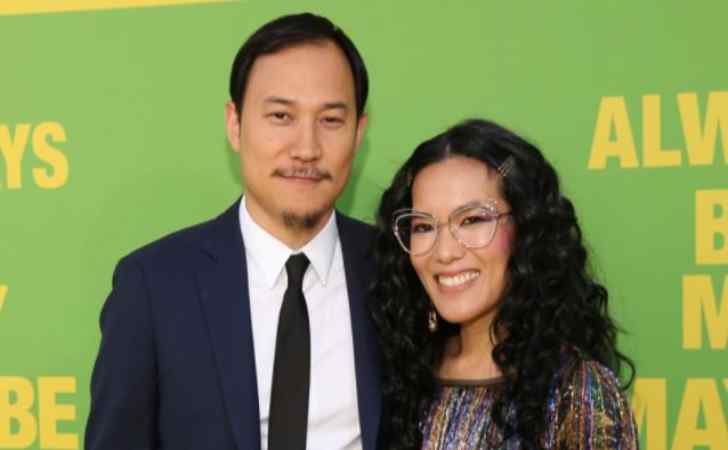 Ali Wong and her husband are getting a divorce after living as husband and wife for eight years. Know the reason behind this shocking separation!
Ali Wong, an American woman, is a well-known figure in the entertainment industry. She is a professional actor, writer, and comedian. Hard Knock Wife, Baby Cobra, Don Wong, Always Be My Maybe, and many others are among her remarkable achievements. She was also cast in the ABC show American Housewife, among other things.
Further, she has received numerous distinctions and recognition from the film industry due to her efforts. She was even named one of Time's 100 Most Influential People in 2020. Ali is a bright woman who has had a tremendous effect on the entertainment industry. Let's take a deeper look at her love life and see what's going on.
Comedian Ali Wong Divorcing her Husband, Justin Hakuta, After Seven Years of Marriage
With her illustrious career thus far, comedian Wong has undoubtedly attracted widespread notice. Her love life, on the other hand, her love life Andrew particular attention this time. Justin Hakuta, her husband, and she recently confirmed that they are separating. The news has made headlines worldwide, and many people are astonished by their breakup. They are the latest couple to file for a divorce; just a few months ago, dancer Cheryl Burke filed for a divorce from her spouse Matthew Lawrence after just two years into their marriage.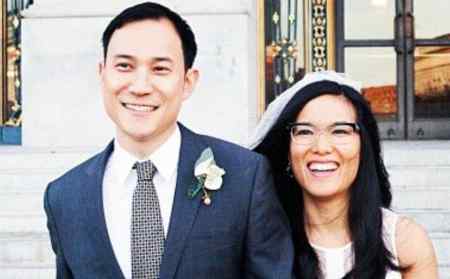 Image: Ali Wong with her husband, Justin Hakuta, during their wedding ceremony. Source: Otakukart
Taking a look inside their love lives, they met for the first time in 2010. Their gazes connected during a wedding ceremony of mutual friends. Soon after, the two began a fantastic relationship. They accepted each other as lifemates in 2014. When it came to her spouse, she even declared that Hakuta, the son of game show presenter Ken Hakuta, was immediately marriage-material.
"The first thing I discovered about him was that he was a Harvard Business School student at the time. 'Oh my God, I'm going to trap (him),' I thought "Wong explained. "And I first trapped him by deferring kissing him until the fifth date, which was an unusual move on my part. I did it on purpose, though, since I knew it was a good catch."
Parents of Two Beautiful Kids
Even though the former couple has declared their separation, they are still parents to two children. Nikki and Mari Hakuta are their two lovely daughters.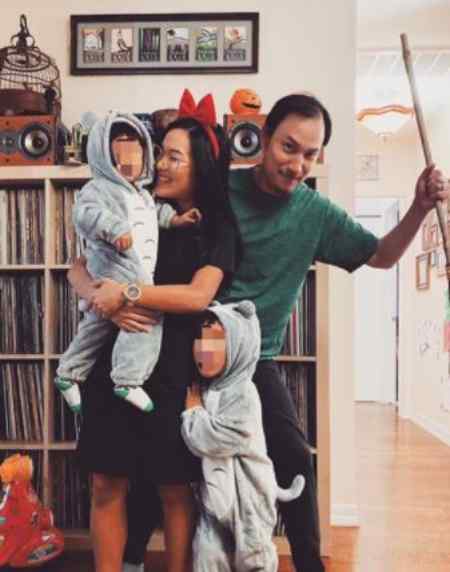 Image: Ali Wong with her family spending quality time together. Source: Panda Gossip
They'd even miscarried twins before, which Ali later laughed about as a way to cope with her miscarriage. Despite their unplanned separation, they continue to provide for their children.
Don't Miss: Katie Maloney Officially Files For Divorce From Her Husband, Tom Schwartz!
Ali's Instagram account is frequently used to post photos of her children. During their weekends, they often go to other locations. Now, as per reports, both will co-parent their children.
Stay Connected To Glamour Fame, For More Relevant Contents.
-->