Comedian Tiffany Haddish Said She Is Canceling An Upcoming Show In Atlanta Over Georgia's Restrictive Abortion Law
Published Tue Jun 18 2019 By Chester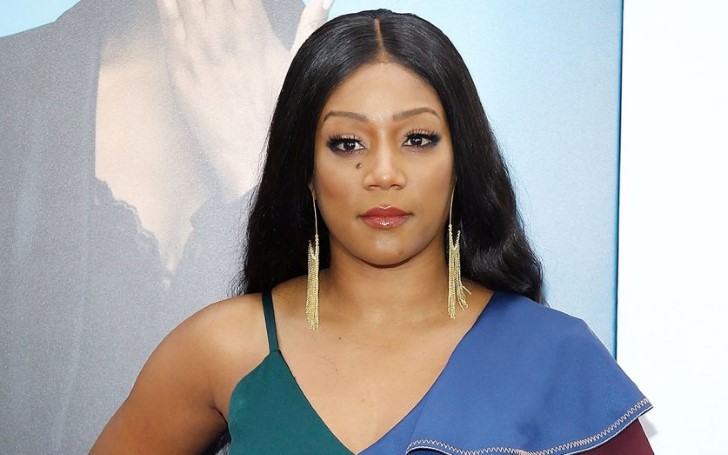 Actress and comedian Tiffany Haddish is the latest celebrity to take a stand against Georgia's new restrictive abortion policy which known as the "heartbeat" bill.
Media personality Tiffany Sara Haddish recently canceled her Atlanta performance for the reason of Georgia's abortion law.
The "Night School" star sent a statement to ticketholders on Saturday saying she will not perform in Georgia unless they withdraw the new restrictive abortion policy.
Tiffany Haddish Cancels Atlanta Comedy Show Over Georgia Abortion Ban.
SOURCE: Deadline
According to CNN, Haddish, 39, released a statement to ticketholders saying: "After much deliberation, I am postponing my upcoming show in Atlanta. I love the state of Georgia, but I need to stand with women and until they withdraw Measure HB481, I cannot in good faith perform there."
Well those who are unfamiliar with the new "Heartbeat bill" abortion policy, it reads that women would be banned from getting an abortion precisely after six weeks of pregnancy or after the baby fetal cardiac activity is detected.
But women can go for an abortion following certain criteria; the pregnant lady can go for it if her pregnancy is medically futile or is forcefully pregnant due harassments such as rape or similar case involved.
Georgia passes the 6-week "fetal heartbeat" bill that bans most abortions.
SOURCE: Vox
Well, a lot of celebrities as well people are supporting the acts promoting it with various seminars and programs and in contrast, some are against it.
So guys and girls what do you think about the new abortion policy and Tiffany's act against abortion? Well, it definitely is a crime to have an abortion specifically when the baby's hearts start to pound and is equivalent to killing someone.
Tiffany Haddish Apologizes and Speaks Out After New Year Show Flop >>>
Stay tuned and connected for the recent news and updates happening in the world.
-->