Is Corey Gamble Finally Exposed On Keeping Up With The Kardashians?
Published Tue May 28 2019 By Jessica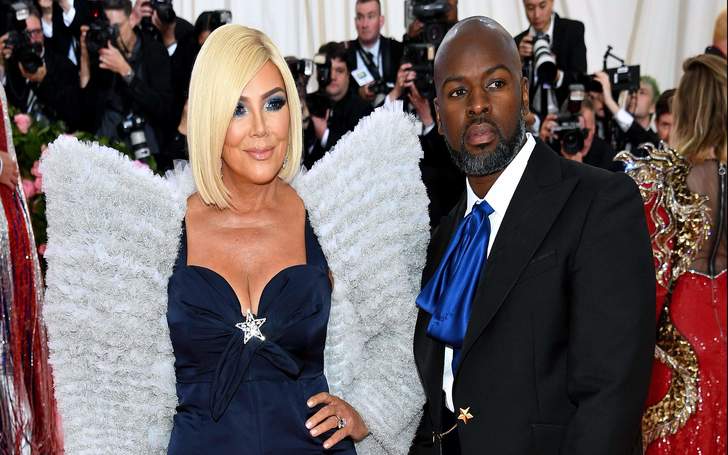 What is the true intention of Kris Jenner boyfriend Corey Gamble who maintains a private profile even from the Kardashians clan?
The last episode of Keeping Up With the Kardashian looked somewhat wild with the revelation of Kris Jenner's own daughter Khloe Kardashian being suspicious of her mother' boyfriend, Corey Gamble.
As we previously reported how Khloe finally came to admit her dislikeness (well, sort of) for Gamble with the whole drama involving Kris's own son in law, Kanye West, this has led the audience to wonder a million things about Corey.
Was Kanye wrong, though? He literally texted Corey how he felt about him. The rapper is always in his realest form, and him feeling weird that the family has never met any of Gamble's family can't be argued.
Especially when Corey has been so close with the Kardashians for so long, in fact, for years, how come they never know what goes around behind him when he's not around the family.
Corey Gamble exposed on Keeping Up With The Kardashians.

SOURCE: E!
Who is Corey Gamble after all, apart from the information that he assists Kris in handling her business, a tour manager and that he is Kris Jenner's boyfriend?
Besides Kim, sister in law Khloe siding with Kanye with the implication, "Kanye's delivery wasn't great, but the essence of what he said is true." indicates more about the whole family feeling the same way about Gamble, excluding Kris of course.
And this obviously did not go well with Kris who insists Mr. West disrespected her boyfriend. And, could we disagree? We mean they have been together for years, so Kris taking it seriously to the core of her heart was indeed a matter of concern for her.
If we look at the other side, no one knows Corey Gamble as Kris does, someone he is the closest with among the Kardashian family members.
Watch the highlight of the episode below.
However, the recent episode also showcased Corey trying his best to calm down the drama Kanye started.
"I know a person like me gets criticized for not talking about other peoples' business. Or people will call you mysterious if you don't talk a lot. I've been so sacred in a lot of significant peoples' lives and I don't talk about it, but it's not my place to talk about it." as Corey said.
From Corey's perspective, he can't be blamed either.
Although the tension in the atmosphere eliminated after Kris revealed how caring of a partner Corey is, how no one has ever treated her like him, and with apologies from Khloe, the fans still remain curious and full skeptical of him.
Also see: Lamar Odom Blames Kris Jenner For Ruining His Marriage To Khloe Kardashian!
Well, whilst Corey sure does seem like a great man, we hope we'll get to see more side of him in the upcoming episodes of KUWTK.
-->