Kris Jenner Confronts Khloe Kardashian And Calls Her Out For Not Being 'Nice' To Corey Gamble In The Latest Episode Of KUWTK
Published Mon May 27 2019 By Andrew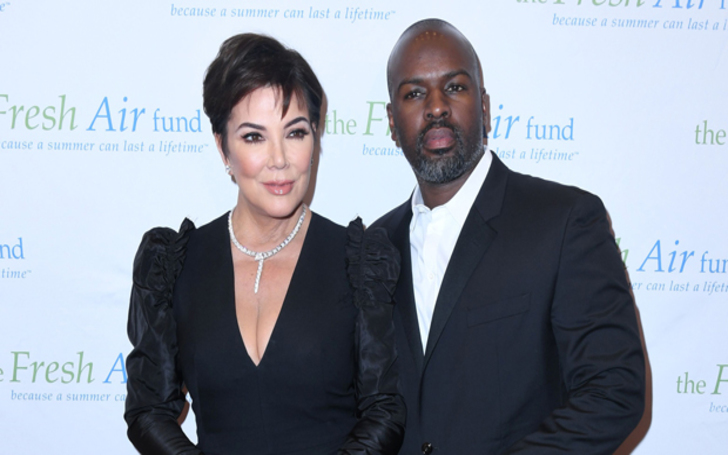 In the latest episode of the KUTWTK, Kris Jenner puts her foot down as she calls out Khloe Kardashian for no being nice to Corey Gamble.
Khloe Kardashian, 34, and Kim Kardashian, 38, totally have been in a disapproving note to Jenner's longtime boyfriend, Corey Gamble, 38. The Kardashian sisters despise Corey because he continues to be so secretive.
Khloe and Kim expressed their feeling of disapproval towards the fact that Corey always hangs around their mom. This incident just forces Kris Jenner to put her foot down while on the May 26 episode of 'KUWTK.'
Kris Jenner Defends Corey.
SOURCE: Hollywood Life
Fans get to witness the drama unravel when Kanye West, 41, texts Corey and states the weird nature of the coincidence that the KarJenners have never met any of Corey's family. While Khloe and the girls stand firm grounds with their belief that Kanye's delivery was bad, they do agree with what he's saying. Eventually, fans also got a chance to be known about Kris' defensive side.
The 63-year-old matriarch took it upon herself to invite Khloe to Palm Springs, which Khloe assumes is a girls' trip. Yet, when Khloe and Malika Haqq shows up at the vacation spot Corey was there. That instantly darkens down Khloe's mood.
Check out: Kardashians Don't Trust Kris Jenner's Boyfriend & Kourtney Moves Out: "KUWTK" Katch-Up
Then, Corey finds out about the backbiting against him by Khloe and her sisters. When Corey tries to mention something to Khloe at dinner but she abruptly gets up and walks away.
Later through the dramatic turn of events, Kris sits Khloe down to share a heart-to-heart exchange of words regarding the Corey situation. Khloe confesses that Corey showing up for the Palm Springs trip totally "caught me off guard" when Kris admits to her mistake about not mentioning anything prior to the vacation trip.
You may like: Kris Jenner Insists Daughter Kylie is Absolutely A Self-Made Billionaire!
However, the mother went on to maintain, that it's not an excuse for how Khloe's treated Corey. Kris said at the time,
"I think it's really important for Khloe to understand that she really needs to get on my bandwagon because Corey is a part of the family. He isn't going anywhere and she needs to be nice,"
Kris expresses her feeling of being ganged up on and adds that how Corey is taking really good care of her as no other man has ever done. Khloe then apologized to her mom.
As the episode nears the end, Kim and Khloe have a heartfelt tete-a-tete with Corey about how they're feeling. The sisters went on to explain how they witnessed their father falling prey to different manipulative relationships. The trio eventually gets along and the episode ends in a happy note.
Ariana Grande Makes Her Keeping Up With The Kardashians Debut!>>>
There is surely a lot of drama in the KUWTK world but they do get through the drama to the other side of the tunnel subsiding it in a positive manner.
-->