Kris Jenner Insists Daughter Kylie is Absolutely A Self-Made Billionaire!
Published Tue May 07 2019 By Andrew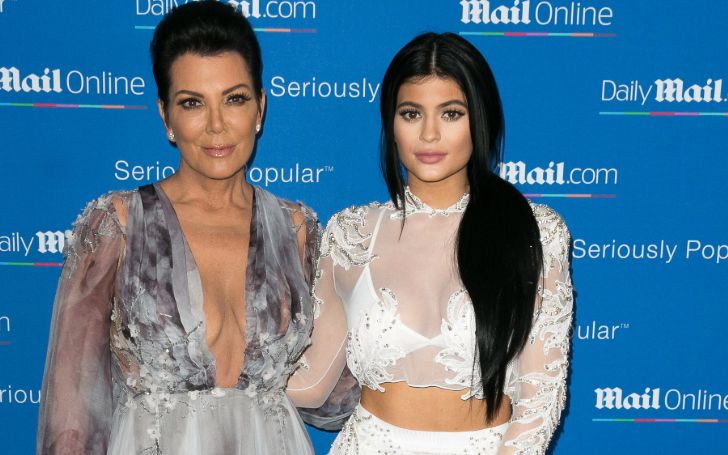 Kylie is absolutely a self-made billionaire, insists Kris Jenner.
Since Forbes revealed Kylie Jenner as the youngest self-made billionaire last year, the world is hung up on the discussion as to what actually does the word 'self-made' mean.
Fans took it upon themselves to suggest that the 21-year-old made to her current status only because of her sister Kim Kardashian's sex tape. However, it looks as if Kylie has the fullest of support of her momager who is 100 percent behind the claim. While appearing on CBS Sunday Morning, Kris spoke out on her daughter's behalf.
Kris defends Kylie on her billionaire status.
SOURCE: Daily Mail
The 63-year-old said,
"I think she's self-made. I mean, listen, my girls, you can say that certain things have been handed to them, but it takes a lot of work to do what they're doing."
The mother-of-five mentioned during the talk that the money Kylie made was in fact 'her own' and reinforced the fact that her business Kylie Cosmetics was funded with the beauty moguls 'own savings.' Kris maintained, "She put her own blood, sweat, and tears into it. It was her idea. It was amazing what she did."
The KUWTK star went on to add,
"She showed the rest of us how to do it."
Kylie successfully managed to launch her own beauty line Kylie Cosmetics, which is now valued at $900million (£686million) as of late.
Also Read: Kylie Jenner Gets Accused Of Weirdest Photoshop Fail
Opening up about her success Kylie stated,
"I didn't expect anything. I did not foresee the future. But [the recognition] feels really good. That's a nice pat on the back."
She has squeezed an uttermost profit out of her 175 million Instagram followers – without the successful social media platforms she doubts she would have been able to reach so many people.
"It's the power of social media," Kylie admitted, "I had such a strong reach before I was able to start anything." The star who is thinking of retiring from KUWTK launched her line back in 2016 and featured on the cover of Forbes as they predicted her success. She also added KyBrow line in her product line.
In the short period of two years since first launching a $29 (£22) lip kit – a lipstick and lip liner – the youngest member of the Kardashian-Jenner clan has gone on to sell more than $630 million (£475 million) worth of makeup products. And not to mention, she also owns 100 percent of her company.
-->