Keeping Up With The Kardashians: Kourtney Kardashian Worries She May Have Killed Kendall Jenner's Fish
Published Sat May 25 2019 By Jessica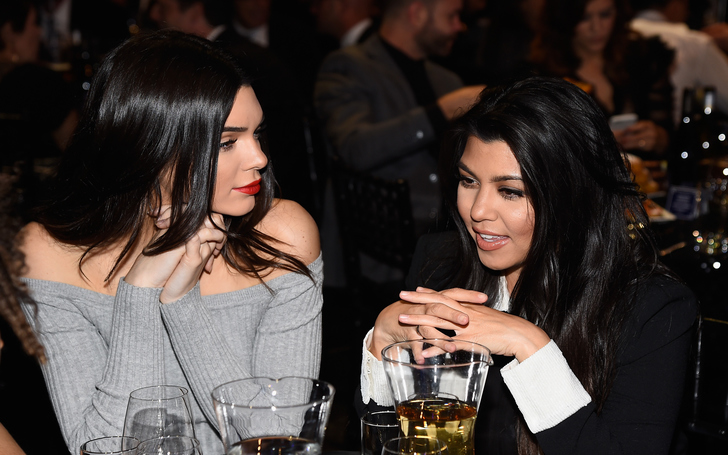 Is Kourtney Kardashian accountable for not taking care of sister Kendall Jenner's late fish?
Things might be going down between reality tv sisters Kendall Jenner and Kourtney Kardashian.
Earlier this week, we witnessed Jenner complaining to momager Kris Jenner that Kardashian overstayed her welcome at the supermodel's home.
Luckily, for Jenner, the latest clip of 'Keeping Up with the Kardashians' revealed that Kourtney is finally considering moving back to her own house.
In case you missed out, the mother of three has been staying at Jenner's residence following the Woolsey Fire evacuations.
Recommended: Jeannie Mai Reveals Sexual Abuse By A Family Member
Keeping Up With The Kardashians: Kourtney Kardashian Worries She May Have Killed Kendall Jenner's Fish

SOURCE: Zimbio
Kourtney's mansion was, fortunately, left unharmed and survived the deadly wildfire. As a matter of fact, the recently turned fortieth reality star revealed that her home is all cleaned and vacuumed for her to move in.
Anyway, the clip shows Kardashian being visited by her close friend, Larsa and as they start over having discussions, Kourtney said she is ready to move over her house.
Don't miss: The Real Housewives of New York Luann de Lesseps Into Custody for Probation Violation; All the Details Here!
Although Kendall could not be more pleased when her sister alongside her nephew and nieces decided to stay at her residence at the beginning, the tables seem to whatsoever have turned now.
Kourtney tells Larsa: "Wait, the other day Kendall…she's like, 'There's no more vegetable oil,'" as she continued saying "And I'm like, 'Vegetable oil? We don't even use vegetable oil.'"
"I asked everyone: 'have you seen the vegetable oil?'" she said.
Kardashian, however, finally realized that the professional chef must have used them all when Kim, Kanye, and other guests came over.
Larsa then also asks her if she bought a new mattress after Reign peed on one of Kendall's? To which Kourt immediately responds that she has not.
The former star of Real Housewives of Miami adds: "You know what they say? Guests are like fish: Good for about 3-4 days. Then, they start to smell."
Check out the video below:
The duo then immediately shifts the topic of their conversation to the fish. Apparently, it looks like Kourtney might not have taken well care of Kendall's tiny fish.
Also see: Love Island Star Jess Shears Covers Her Baby Bump In Tuxedo Dress
Kourtney and Larsa panic at the sight of the fish being complete upside down. At one point Larsa even suggests her bestie to give it a mouth to mouth to bring the fish back to life.
"You killed the f--king fish too?" Larsa jokes.
Now, we wait to find out how Kendall will react.
-->