Lamar Odom Blames Kris Jenner For Ruining His Marriage To Khloe Kardashian!
Published Sat May 25 2019 By Jessica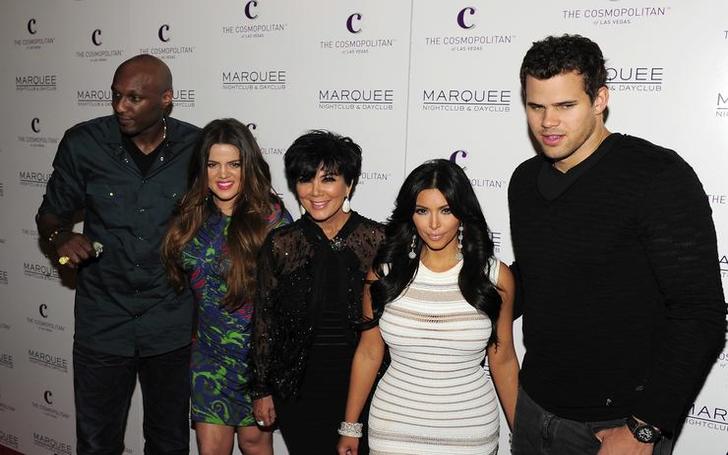 Is Kris Jenner the reason behind the divorce of her daughter Khloe Kardashian and her former husband, Lamar Odom.
Kris Jenner is the villain and the hero both.
Whilst Lamar Odom new memoir 'Darkness to Light' is yet to be released, a few yet deadly information about her former mother in law none other than Jenner is already spilled.
As a matter of fact, it seems like the latest book which releases officially next week on 28th May will spill a lot more tea on the Kardashian family.
Apparently, Odom still has not moved from one incident that took place in 2015.
Related: Love Island Star Jess Shears Covers Her Baby Bump In Tuxedo Dress
The fans of 'Keeping Up with the Kardashians' surely remember how at some point in the previous years after Odom split with Jenner's daughter, Khloe Kardashian, the NBA star mentioned he would still do anything to win Kardashian back.
Lamar Odom blames Kris Jenner for ruining his marriage to Khloe Kardashian.

SOURCE: Pinterest
Remember when in 2015, Lamar was accused of stalking Khloe outside the SoulCycle studio where the reality star works out at? That too at six in the f***ing morning?
As per the revelation, Odom only agreed to show up at the studio after he received a call from Kris who told him that her daughter was desperate to see him and communicate in person.
When the 39 years old Basketball star did turn up in the command of the momager, things, however, only got worse.
Poor Odom.
Also see: Dancing With The Stars Cheryl Burke and Matthew Lawrence Are Recently Married! Check Out Their Wedding Dresses
Number one: Instead of acting normal, Khloe became totally shocked and terrified at the sight of Odom. The two, in fact, got into an argument.
Number two: Khloe's then-boyfriend Tristan Thompson's mother bumped into them clearly confused with what was going on? Oh, the timing!
Number three. The worst of all, there were paparazzi taking pictures of them.
To this day, Lamar who last week admitted he had sex with over 2000 women, has still not been able to sleep with the thought that Kris Jenner set up the whole confrontation meet up that made him look like the ex-boyfriend who turned into a psycho stalker.
What could have been the reasons that Kris made the whole set up and the lies?
At the time, as we all know Lamar was battling with sobriety.
One of the reasons Khloe and Lamar broke is also his addiction to drugs and of course the cheating scandal too.
Maybe Kris wanted to create more tension and war between them so they would never see each other again. Maybe it seemed to be the best option for her as a mother in the time then. Like for the sake of her own daughter?
Don't miss: The Real Housewives of New York Luann de Lesseps Into Custody for Probation Violation; All the Details Here!
Or maybe simply because Kris is just a sly woman like everyone knows about it.
Well, whatever lies the truth behind it all, we hope it was all for the good.
-->