Coronation Street Fans Left Horrified After Gary Windass Turned Violent With His Ex Sarah Platt
Published Sat Jun 22 2019 By Andrew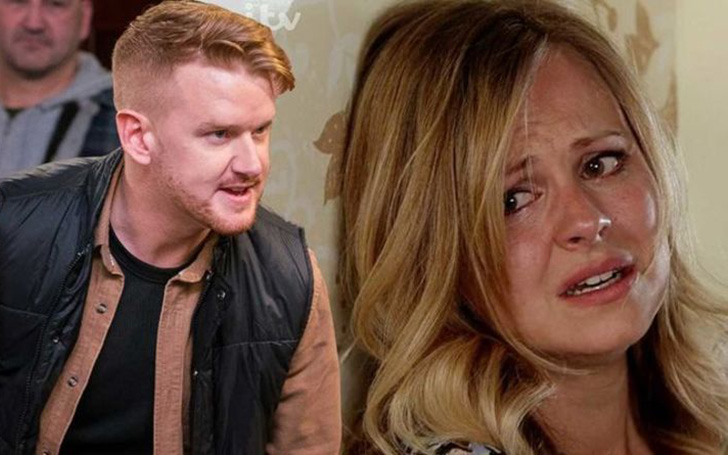 'Coronation Street' fans fond themselves horrified tonight as Gary Windass got violent with ex, Sarah Platt.
The builder, Gary Windass recently came off as a new super villain of cobbles', for being the person behind the Underworld factory roof collapse which led to the tragic demise of Rana Habeeb earlier this year.
As the news broke through, things seem to be going completely out of hand for the fictional character as he is subjected through the troubles with the devious loan shark Rick Neelan.
Gary and Sarah's fight gets viral.
SOURCE: Her.ie
Yet, after going through a gruesome fight in the woods at the start of the week, Rick's grim fate seems at a very critical state as Gary returned to the Platt's house alive and well.
Check Out The Early Reactions For 'Annabelle Comes Home' >>>
However, as Sarah Platt told him their relationship was over for good, a bombshell was dropped on him out of nowhere. As Sarah sat down alongside him and went elaborately through the issues, she let him in on the fact that "too much had happened" for the couple to still be together.
Sarah told him,
"I love you too, but I won't ever, ever be able to trust you again,"
While adding that it was way too late for them now.
Adding that she hadn't been happy with Gary for a "long time.", Platt also squeezed in the information that she had started seeing Adam Barlow for quite a while now.
What Role Would Best Suit Keanu Reeves In Marvel Cinematic Universe? >>>>
Giving a rash reaction, the builder beseeches her to stop telling him that it was over, before losing it and lunging at her.
He screams while shoving Sarah against the wall,
"You've got no idea the things I've done for you,"
Sarah then hastily urged her ex to "get out" of the house, before breaking down in tears.
-->