What Role Would Best Suit Keanu Reeves In Marvel Cinematic Universe?
Published Thu Jun 20 2019 By Travis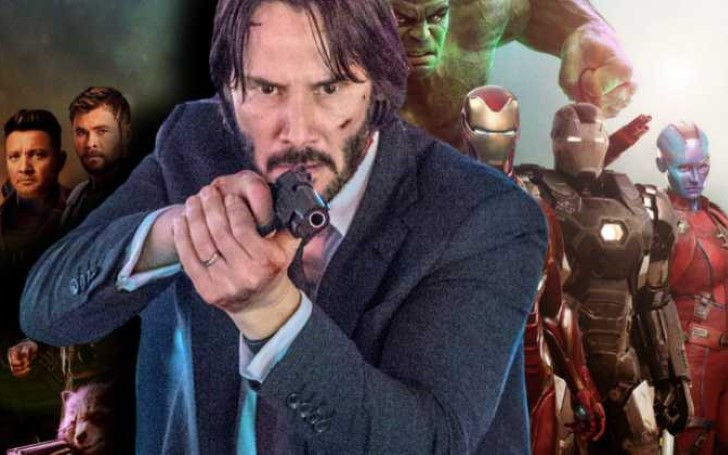 Marvel Cinematic Universe is currently enjoying the biggest windfall of their movie-making history but they are obviously not stopping the money-making-train that is the MCU. The most assured way to make sure the movies of MCU have success is to get the nerd-god himself, Keanu Reeves.
2019 is the year of the pig according to the Chinese Zodiac, but to the rest of the world, 2019 is the year of Keanu. Everywhere you look, there is Keanu, Facebook-Keanu, Reddit-Keanu, Quora-Keanu, every magazine is doing a career profile on the chill dude, Keanu Reeves. You'd have to be living under a rock to not see the billion Keanu posts all over the internet.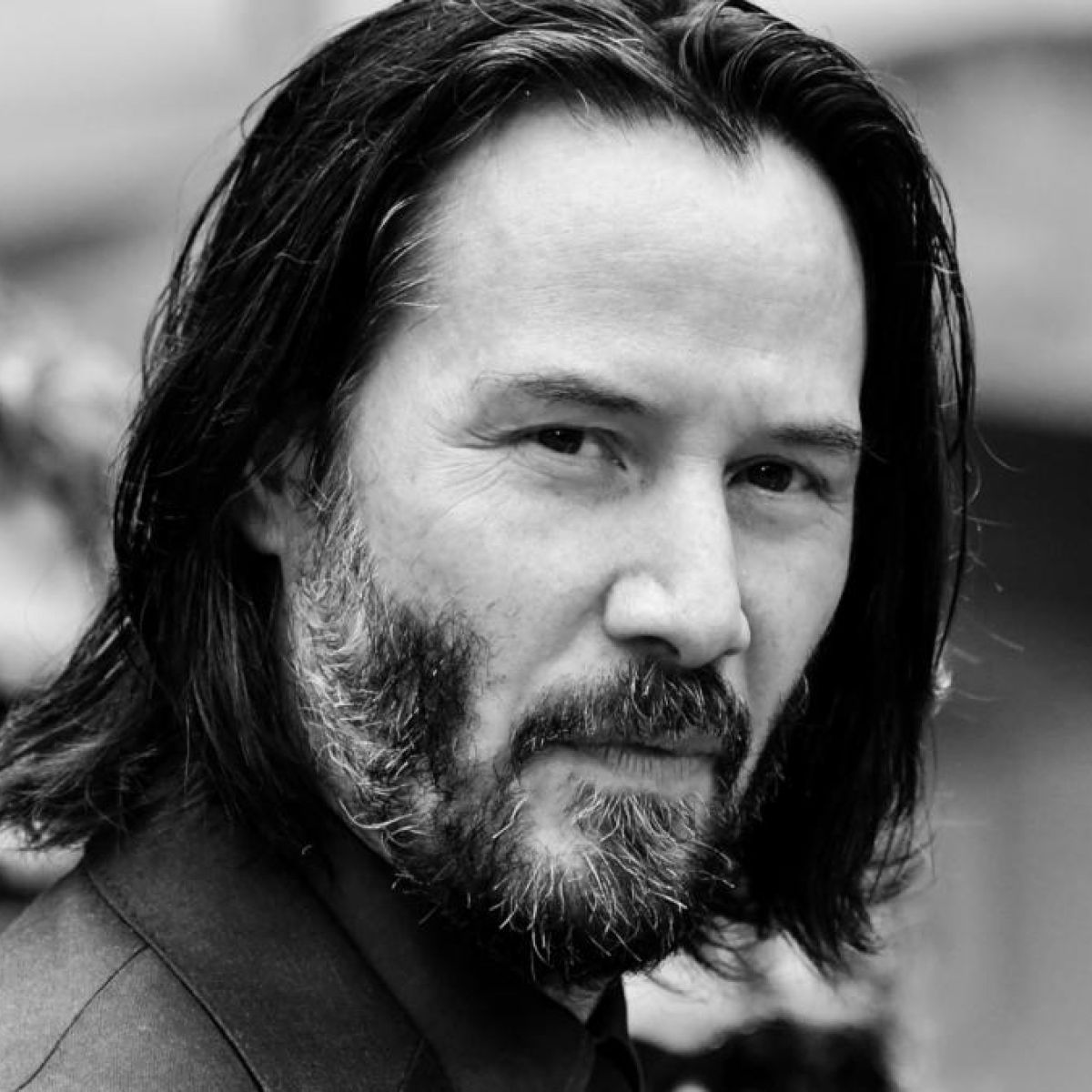 Keanu is rumored to be in talks to star in a Marvel movie.
SOURCE: The Irish Times
Every franchise now wants Keanu Reeves but there is one franchise who has been circling Keanu for a very long time, MCU. Kevin Feige explained how they have been talking to Keanu for every movie, "We talk to him for almost every film we make, we talk to Keanu Reeves about. I don't know when, if, or ever he'll join the MCU, but we very much want to figure out the right way to do it."
That statement has sent the internet into a meltdown, its like Christmas came early for every comic book nerds and everyone is losing their damn minds talking about Keanu being in MCU. So, we decided that we want to take a look at what role would be best suited for the current heartbeat of the internet.
Marvel is in the process of introducing a couple of new characters to the MCU and the one that we have our eyes on is 'Shang-Chi'. 'Shang-Chi' is the master of Kung Fu from China who later gains the power of duplicating himself. 'Shang-Chi' is a very unknown property for non-comic fans but it is still a very compelling character in the comics. But wait, we are not talking about the hero 'Shang-Chi' for Keanu, we would love to see him as the villain.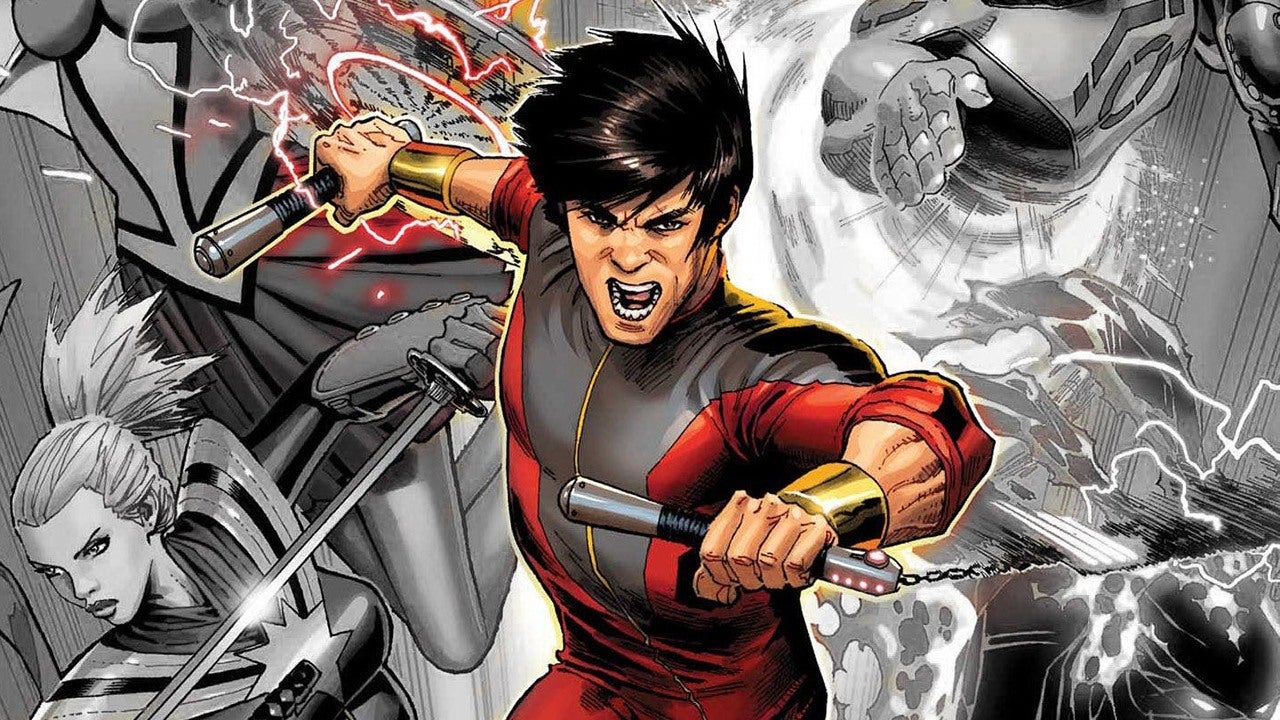 Shang Chi is one of the new characters Marvel is rumored to be introducing in the next phase.
SOURCE: IGN
'Fu Manchu' is Shang-Chi's father and he would be amazing as the villain. In the comics, 'Fu Manchu' is a Chinese man who handpicks an American woman and 'Shang-Chi' is born. Beyond the ethnic problem, we can see him being a great villain, instead of a Chinese man selecting an American woman, the directors and writers can make the woman Chinese.
Keanu already knows how to fight and we know most of the Marvel heroes have a father problem so this story would fit perfectly. Any person who wants to get excited for Keanu fighting his son on screen can go ahead and watch 'The Man of Tai-Chi'. In the movie, he is almost like a father figure to 'Tiger' and their fight in the movie is breathtaking.
Watch: The epic fight between Tiger Chen and Keanu Reeves
Father and son going at each other, a son trying to stop his father from his blood lust makes for a great movie. Add intense Keanu to that scene and you get a classic in an instant. Though the villain may be a one-off it would be worth it to see Keanu go bad. We know Keanu can play morally ambiguous characters, he has done it in 'Street Kings' and we have seen him as a villain in 'Man of Tai-Chi' but we really want to see Keanu play a villain again.
There are also talks that Keanu is in negotiations to play a character in The Eternals. The Angelina Jolie, Kumail Nanjiani, Richard Madden starring flick is not a known property and Marvel is trying to put as many high profile names as they can to generate interest and who best to do that then internet's new boyfriend Keanu Reeves. Reeves will more than likely play a villain also, if negotiations go in the right direction, in The Eternals.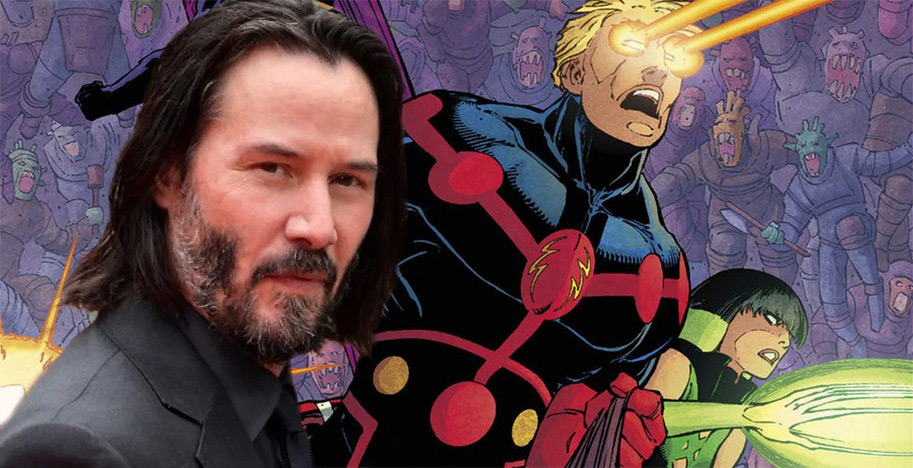 Keanu is rumored to be in negotiation to be a cast member of The Eternals.
SOURCE: JoBlo
Any role would suit the man who is enjoying the height of fame after 30 years in the movie industry. The point where most actors disappear into relative obscurity, Keanu is having a resurgence, with his most probably highest grossing movie, 'Toy Story 4', still to be released. 2019 has been the biggest year of his career, from starring in the amazing John Wick 3 to the scene-stealing performance in Ali Wong's 'Always Be My Maybe', to becoming the highlight of this years E3 and then releasing Toy Story 4, voicing a totally new character and to top it all off, a fan petition to make Keanu the Time's Man of the Year. This type of resurgence has never been seen before and we understand why Marvel wants to bring him into the fold of Marvel Cinematic Universe.
Watch: Keanu's surprise appearance at the E3
Whatever character he chooses to portray and whenever chooses to do that, we will be standing in line to watch the first appearance of Keanu Reeves in the MCU, first-day first show. Kevin Feige you have done amazing things when it comes to Marvel movies, please just make this one happen 'whatever it takes'.
-->