With A New Game Announcement by CD Projekt Red At E3, Keanu Reeves Immortalizes Himself For Good
Published Mon Jun 10 2019 By David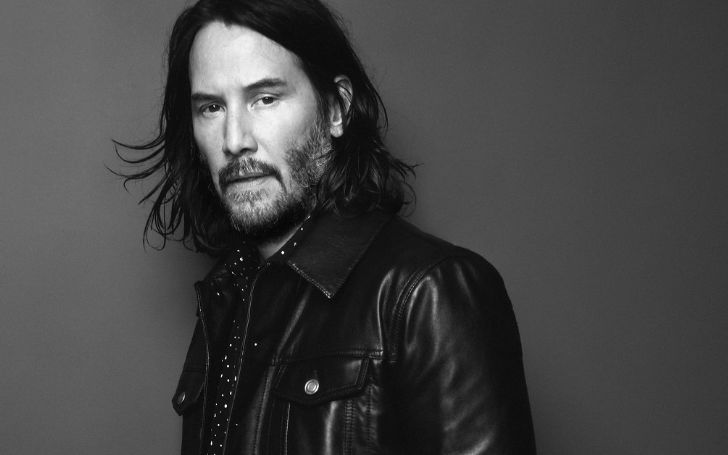 Keanu Reeves' Cyberpunk avatar looks immortalizing.
"Cyberpunk 2077" will star actor Keanu Reeves, who made that big appearance at Xbox's E3 2019 Briefing to declare the game's release date: April 16, 2020.
Reeves will depict "Johnny Silverhand," a "legendary rocker boy," as indicated by a press release from CD Projekt Red. In addition to his similarity and voice-over, the actor will likewise perform "full-body motion capture" for the character.
Keanu Reeves to star in Cyberpunk 2077.
Source: Engadget
Excitement and anticipations aside, Reeves fans are now cementing the theory that the actor is indeed the one who is continuously defying the law of aging.
Also Read: What Is Keanu Reeves Net Worth? Learn The Details Of The Hollywood Star's Cars, House, Salary, Earnings!
Well, it might be a super ridiculous concept to ascertain just from his mere appearance in a video game but it still calls for attention. Reeves has been around the industry for as long as anyone could remember. He has been a teenage crush (Bill and Ted franchise), a heartthrob (The Matrix) to a rugged badass with his gun-fu series, John Wick. Yet the guy is nowhere near slowing down.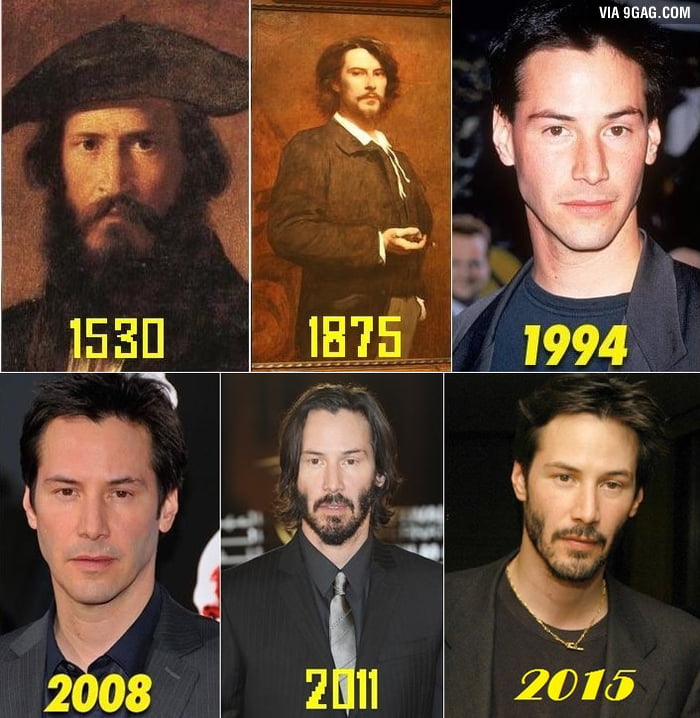 Keanu Reeves through ages.
Source: 9 Gag
In 2019 alone, the thespian's been in more than enough movies and we aren't even halfway through the year. And now he is stepping into a whole different genre with Fortnight and yes the Cyberpunk.
As for this latest console project, CD Project Red says "'Cyberpunk 2077' is a narrative-driven, open-world RPG set in the most vibrant and dangerous metropolis of the future — Night City. The game follows the story of V, a hired gun on the rise in a world of cyber-enhanced street warriors, tech-savvy netrunners, and corporate life-hackers."
Recommended: 'Bill And Ted Face The Music' Adds Another Returning Character
The release adds – with the featuring of CD Projekt Red's hallmark concept of choices and consequences, players will face difficult decisions that ripple through the entire game. They explained winner of over 100 awards at E3 2018, 'Cyberpunk 2077' is set in the universe of the classic pen-and-paper RPG system, Cyberpunk 2020.
The game is available to pre-order on Xbox One, PlayStation 4, and PC. The publisher is also providing a collector's edition that entails an art book, 10-inch character statue, a steelbook case, and more.
The annual Electronic Entertainment Expo, otherwise called E3, happens at the Los Angeles Convention Center from June 11 to 13. As is custom, however, things commenced at an early stage Saturday at 12 p.m. ET with Electronic Arts' EA Play occasion, which was held at the Hollywood Palladium on June 8 and 9.
Microsoft had its huge Xbox E3 2019 Briefing on Sunday, June 9, at 4 p.m. ET. Distributors Bethesda and Devolver Digital likewise hosted question and answer sessions that same evening at 8:30 and 10 p.m. ET, respectively.
E3 2019 is coming to Los Angeles on June 11 through 13.
The game is set after fifty-seven years in dystopian Night City, California, an open world with six distinct regions. In a first-person viewpoint, players expect the role of the customizable hired soldier V, who can reach prominence in three character classes by implementing experience points to stat upgrades. V holds an arsenal of ranged weapons and choices for melee combat.
-->