Cory Wharton Has Some News For You Regarding a Possible Engagement with Taylor Selfridge after the Baby's Gender Reveal Party
Published Fri Jan 24 2020 By Sea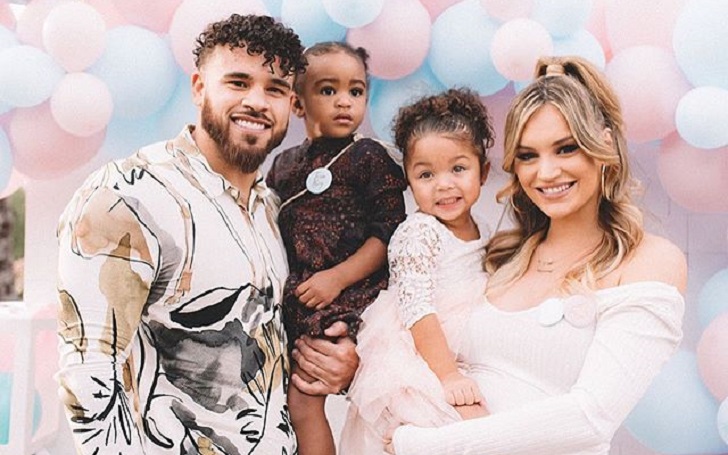 In an exciting week, Cory Wharton and Taylor Selfridge find out they are going to have a girl and reveal their engagement plans right after the party.
While Cory Wharton and girlfriend Taylor Selfridge were both surprised they were having a girl when they fully thought it was a boy, fans got another shock when they learned that they might be engaged to be married. But not so fast, says Wharton. When he does pop the question, it'll be a total surprise, despite having talked about it a lot of times.
Apparently, they were not the ones announcing the gender of their first baby together. As the countdown at their baby gender reveal party ended, pink confetti was blown up as they were both left starstruck at learning of a girl coming into their happy world. (Assume it would've been blue confetti if it was a boy, as they were constantly telling themselves.)
It's a girl!
Source: Cory Wharton, Instagram
Even though the pair were taken by surprise, they were even more happy for their first child together being a girl. "I was honestly in shock when I found out it was a girl. The whole time I've thought it was a boy, so when we saw the pink confetti I was so surprised," Selfridge noted.
"We were both surprised. We literally thought it was going to be a boy. Every conversation we had we were saying it was gonna be a boy and it turns out it's a girl," Wharton told Champion Daily with no disappointment. "All the signs led to it being a boy. She was carrying the baby low, etc. We kept thinking it was gonna be a boy."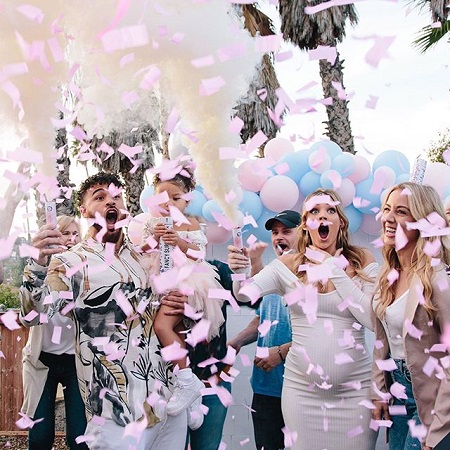 Ryder knew what was coming, but look at the surprise at Taylor and Cory's faces when the pink confetti flew out.
Source: Taylor Selfridge, Instagram
While his first daughter with 'Teen Mom OG' star Cheyenne Floyd, Ryder K Wharton, was the one constantly saying it's a girl because of her wish, there were more things to be talked about between the two love birds.
Are they getting engaged?
"No" is the straight answer, but it would be rude to say it like that. While it is true that Cory and Taylor are not getting engaged, it's not like that they are not thinking about it. And it might be closer than you think.
The Instagram posts from both halves of the couple were a total surprise as they had a ring emoticon in the captions. While many could've been quick to assume Cory popped the question right after that gender reveal party, he has different yet exciting things to tell you.
Cory Wharton just wanted to talk how he feels about an engagement.
Source: Cory Wharton, Instagram
"I'm not going to pop the question yet," is Cory Wharton's answer when asked about getting engaged to Taylor. "We're taking everything one thing at a time."
Step by step means the first thing they do will be moving in together, and they are already searching for a place to spend the rest of Taylor's three months of pregnancy together.
However, that may not be a reality until the baby is born either. Cory says they will try to do it as early as possible.
As for Taylor, she's fairly talked about the engagement. She does want him to pop the question, but Cory believes she knows he has a lot on his plate. More importantly, he wants the engagement to be at a time when she least expects it. It might be a little difficult with the topic already brought out to discuss, but we believe he can pull it off.
The Ship of Cheyenne's Feelings for Cory Has Really Shipped (Probably)
A few reunions back, fans remember Cheyenne confessed she still had some feelings for him. The news she received that Taylor was pregnant with the father of her daughter did sting Cheyenne, but he believes that at this point, she won't feel terrible if he told her that he and Taylor were getting engaged.
"I think nothing could be as bad as me telling her that Taylor's pregnant. So I think after we got through that speed bump or whatever you want to call it- that surprise- I think that's probably the worst. I don't think me telling her that Taylor and I got engaged would make things any worse."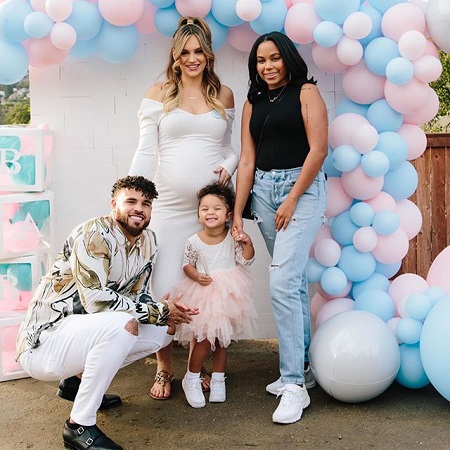 Of course, Cheyenne had to be there for his daughter getting a sister.
Source: Cory Wharton, Instagram
The 28-year-old wants nothing for Cheyenne than her to be happy, and he's trying everything he can to not just throw anything to her face. "Cheyenne is very happy and she's moved on," he believes.
As the week is coming to a close, there are also other people who need to be consoled. When Cory announced that the couple won't be vaccinating their child when he went live on Instagram, there was a sudden outburst from their followers with a lot of negativity thrown at them.
While Taylor's Insta Story of "It's none of your business," was a sturdy one, Cory states the two are still figuring it out. But what they will do for vaccination, only three months later will tell when Taylor welcomes their baby girl with Cory.
Stay tuned and connected to GlamourFame for more Entertainment content.
-->