'Counting On' Star Jill Duggar Encourages Women To Leave Their Abusive Husbands!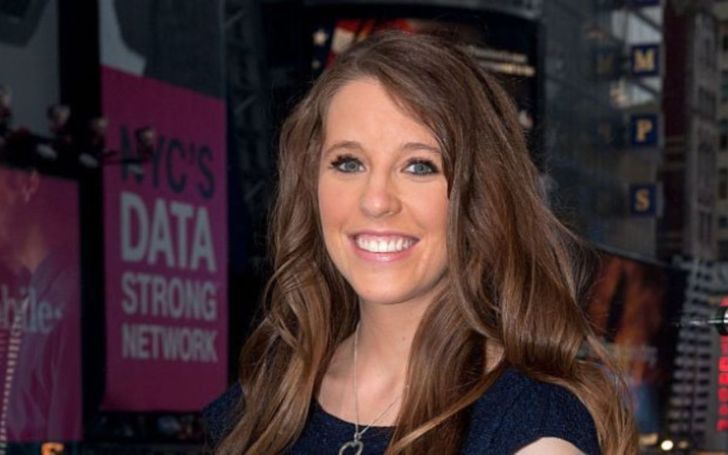 Jill Duggar encouraging women to leave their abusive husbands after learning one of her friends is going through domestic violence.
Finally, something new from the Duggars, Jill Duggar is encouraging women to leave their abusive husbands, The Counting On star was felt the need to deliver this message when she found out on her friend was going through one.
The star, who recently paid tribute to late grandma, took to Instagram and shared a series of messages for women in such relationships, including all the facts and stats for those who may need help.
Jill wrote, "A friend of mine recently shared on social media her story as a victim of abuse. Thankfully, she made it out of the toxic relationship alive."
Duggar, who once fired back at fans who roasted her for killing a bee, further added, "Did you know? 1 in 3 women and 1 in 4 men have experienced some form of physical violence by an intimate partner. This includes a range of behaviors (e.g., slapping, shoving, pushing) and in some cases might not be considered 'domestic violence.'"
Jill Duggar went to share a questionnaire titled "is your partner a sociopath?" Then the reality tv star added, "Don't turn a blind eye! Support those who need help around you!"
Dillard further added, "Rescue those who are being taken away to death; hold back those who are stumbling to the slaughter. If you say, 'Behold, we did not know this,' does not he who weighs the heart perceive it? Does not he who keeps over your soul know it, and will he not repay man?"
The star warned, "leaving an abuser is the most dangerous time for a victim of domestic violence."
Well, there's that, and Jill also cleared out the post was made in response to her friend's connection to domestic violence; however, fans, who always trash Jill, speculated the posts were actually a cry for help and Dillard, in fact, the one suffering.
One person wrote, "I don't know if it's a cry for help or her attempt at a PSA. Or meant for someone she knows who needs help. But it's an odd posting for Jill."
Another fan said, "Just from what I see on Instagram it seems like she could check a few of these things off for her own relationship."
The messages and story are now no longer available on Instagram, and Jill has not responded to the speculations that she was speaking of her own relationship.
-->