Facts about Courtney Cox's boyfriend, Johnny McDaid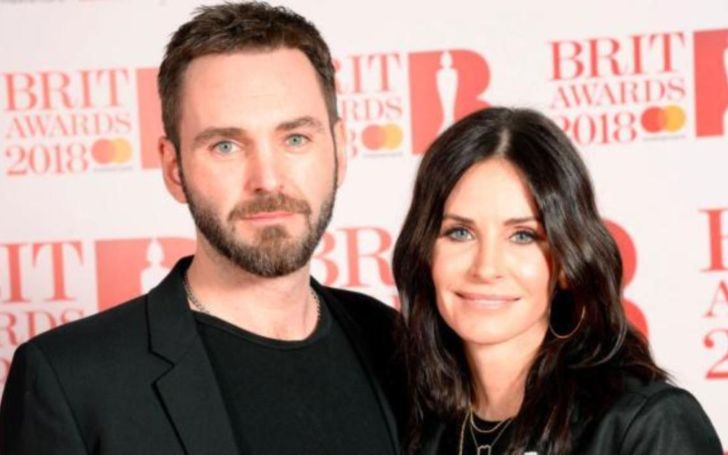 Through ups and downs, highs and lows, our 'Monica' looks to be enjoying the time of her life with her Lobster, Johnny McDaid. Back in 2014, the couple went through a rough patch but bounced back together strong as ever.
Even though Courtney Cox is yet to make things official, it looks like the couple is happy with things as they are. 'Snow Patrol' singer McDaid is quite the lucky man.
If you're wanting to get to know him a little better, fret not. We've brought you just the right details about the man who stole the heart of our 'Monica' (no, not 'Chandler').
Who is Johnny McDaid?
Mcdaid is popularly known as the member of the rock band, 'Snow Patrol.' The guy is a talented singer, songwriter, musician, and record producer, all the way from North Ireland.
Johnny McDaid is the member of Northern Irish-Scottish rock band, 'Snow Patrol'.
Source: Wikipedia
Throughout John's career, he's contributed a lot to the entertainment industry. The musician worked with famous artists like Robbie Williams, Ed Sheeran, while also co-writing and producing tracks with Harry Styles, and 'Jealous' singer Ingrid Michaelson. Some of his songs are featured in movies and series like, 'Sex Drive,' 'Into the Blue,' 'Defying Gravity,' 'One Tree Hill.'
Courtney and Johnny Were Previously Engaged
It was rumors that Ed Sheeran was the one who introduced the couple to each other. Cox and McDaid dated since early 2013, and in 2014 the pair got engaged.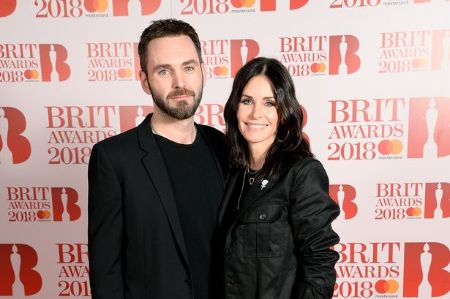 Courtney and Johnny called off their engagement in 2014.
Source: Irish Mirror
However, just after 17 months of engagement, the power couple called off their relationship. After calling off the marriage, the musician went on to move to England, and the actress followed her career. Nuh-uh, this isn't a sad thing as the duo couldn't stay away from each other for long. They reconciled after being apart for a brief six months.
Johnny Went Through Surgery for His Neck Problem
The 'Snow Patrol' band member faced some severe neck problems in mid-2019. The band canceled their tour as another fellow member Nathan, was also injured.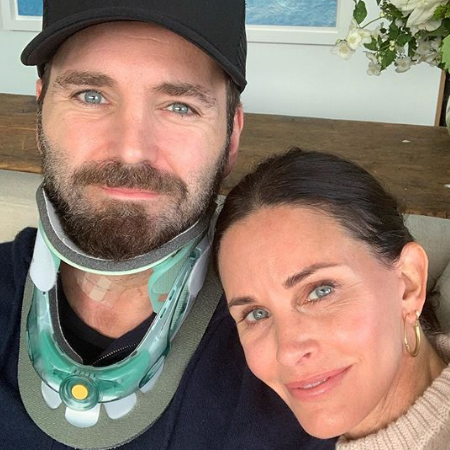 Johnny underwent surgery for his neck problem.
Source: Instagram
Cox revealed Dr. Todd Lanman, a top shot neurosurgeon in Beverly Hills, helped her partner in his condition. In an adorable post, she "Happy to be taking care of my man. I'M HIS NUMBER ONE FAN! Johnny has sooo many platinum discs, and now he has two made of titanium,"
You May Also Like: Mikaela George Spielberg, Daughter of Steven Spielberg - Facts You Need to Know
The couple haven't been called to stay tight through thick and thins just for the sake of it. Girlfriend Courtney catered to her injured man's need while fans bombarded her Instagram with wishes for recovery.
Cox and McDaid are Work Partners
We know for a fact that 'F.R.I.E.N.D.S.' character 'Monica' is a talented bunch. Cox directed the movie 'Just Before I Go,' where 'Snow Patrol' helped her by contributing three original songs.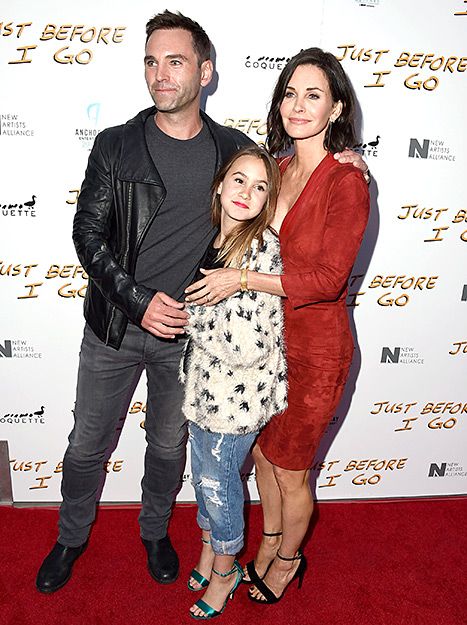 Cox with boyfriend Mcdain and daughter Coco.
Source: Just Jared
Court expressed herself by saying, "I've had a lot more support from him than him just being here tonight. Snow Patrol wrote three original songs for this movie. I'm really fortunate. It's amazing, all the musical things that he brought to it."
Also See: Jeremy Sisto Married Twice; Facts on His Personal Life
For more information on your favorite celebs, follow Glamour Fame.
-->