Courtney Robertson of 'The Bachelor' is Engaged to Humberto Preciado and Expecting Her First Child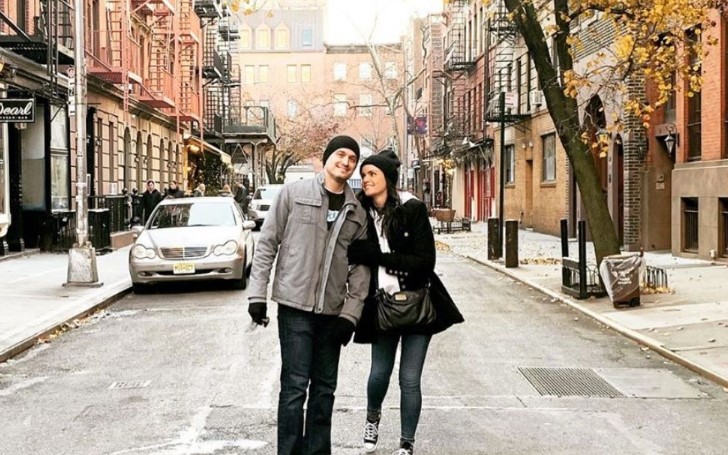 Courtney Robertson is engaged and expecting a baby boy with her new fiance, Humberto Preciado.
We don't usually get to hear double-good news every day, but here it is. According to the reports, Courtney Robertson of 'The Bachelor' is engaged and expecting her first child with her fiance Humberto Preciado. The Bachelor alum who found her fame after the 16th season of the show found out she was 14 weeks pregnant and rushed into the engagement.
The reality TV star said, "There was just a level of comfort and connection that I've never felt before. I never believed in that feeling of when you know, you know, until I met him. Nor have I been with someone that I so clearly wanted to start a family with."
Watch: 'Bachelor' Alum Courtney Robertson Is Engaged and Expecting a Baby With Humberto Preciado
Apparently, the couple met via social media. Courtney said, "He had 'liked' a photo of mine on Instagram, and I recognized his name. I remember like ten years ago a friend of mine told me about a guy she liked, Humberto. His name is so unique. I didn't put it together right away, but I was like, 'Wait, have we met before?' This guy is cute. Oh my gosh, he lives in Arizona.'"
Also See: Shannon Sharpe Net Worth - Grab Full Details of His Wealth
Courtney further added, "I DM'd him, and then we went out a couple of days later, and we've been together for eight months. He moved in in July, and the rest is history. He actually lived on the same street as me but six blocks away. We were in the same neighborhood. He definitely courted me. He took me on really nice dates. We planned trips, and we were together every day."
Robertson concluded, "He was out of town for a conference for work. I had one of those period tracker things, and I was a day late. I'm calling him like, 'Oh, my gosh, I think I need to take a test. I think I'm pregnant; I'm so excited. He's like, 'Just wait until I come home,' which of course, I couldn't. He was like, 'Okay, just call me when you do it, and I'll just step out of the conference.' He did, and he was so excited. He bought some little baby stuff when he was there and came home the next day."
Watch: Courtney Robertson reflects on Bachelor finale
Well, their love story sounds interesting, of course. The couple even had picked a name for their upcoming baby; however, it was a girl's name, and the couple is expecting a baby boy.
Well, our team congratulates and wishes and the best things for this couple. For more information on your favorite celebrities' lifestyle, stay tuned to Glamour Fame, and don't forget to sign up for the newsletter.
-->