Cristiano Ronaldo Asked Irina Shayk's Number from Jasmine Lennard - What Happened to Her Psychopath Accusations?
Published Wed Nov 13 2019 By Sea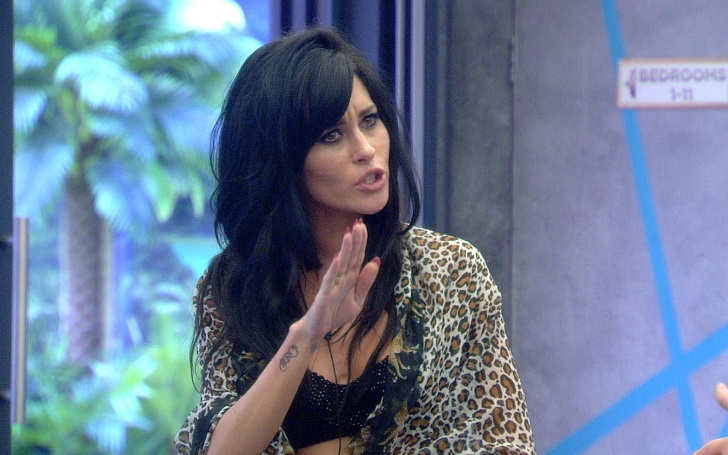 When Portugal and Juventus football star, Cristiano Ronaldo, battling legal trouble ignited by a 2009 case brought back on by Kathryn Maryoga, another model had come forward with accusations of her own.
Jasmine Lennard is a British model and TV actress who broke into the scene of fame after her participation on 'Make Me a Supermodel' and famous for her appearance on 'Celebrity Big Brother'.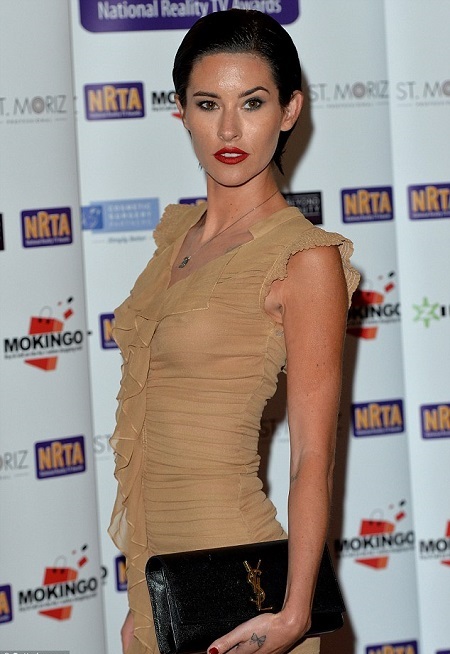 She was apparently kicked out of 'Celebrity Big Brother'.
Source: Getty Images
When she heard of the infamous Kathryn Maryoga rape allegation case being reopened, she too came forward with claims of her own. Kathryn filed her lawsuit case on October 1, 2018, and three months later, Jasmine released a series of tweets accusing him of threatening her when they were supposedly dating.
"I Used Him As a Toy," Jasmine Lennard Found It Hard to Please Him Every Time
A Mirror column (full story) from August 7, 2010, shows Jasmine Lennard really dated Cristiano Ronaldo in 2008. It's her words, by the way. He had just broken up with Nereida Gallardo that year, and he was in Los Angeles for vacation. She stated he was anything but heartbroken.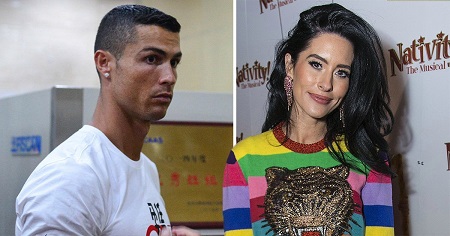 There are absolutely no pictures of them together.
Source: Metro
Despite not wanting to pursue anything with him, she started dating him after repeated furious propositions from the Portuguese star. She states that they didn't do those talks of politics as she has a very "male approach" when it comes to sex.
He was a toy, and this was a show. I wasn't ­interested in wooing him or winning his heart. In truth, I wasn't even attracted to him.
The 34-year-old further stated that they remained in contact via email for three more years, while he was dating other women. She also remembered angry texts from him when she was unable to woo him at certain times. Because she was fed up with him and asked him to leave her alone while wishing him well.
Ronaldo Apparently Asked Her If She Could Get Irina Shayk's Number
In her kiss-and-tell interview with Mirror, she viewed Ronaldo's dating habits as sort of a hobby for him. She was also told he allocated time slots for his women to have Skype chats with him on several occasions. He also told her of how he'd almost always have a female houseguest and how they'd end up sleeping of separate bedrooms due to some quarrel.
Jasmine also shared that Cristiano texted her about getting the Russian model Irina Shayk's number for his 'Real Madrid' team. This was after Kathryn Mayorga's initial complaint was covered up. Of course, she tried and failed. She then suggested him to contact Irina's agent, which he did.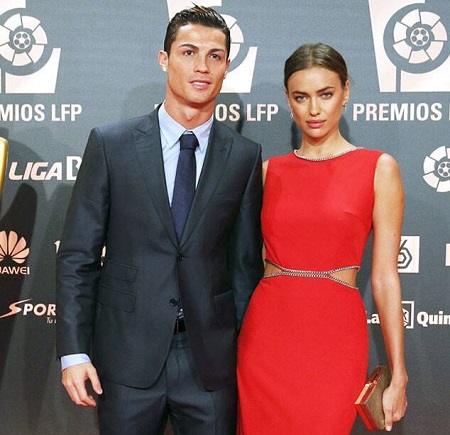 This one ended extremely badly for him.
Source: Alberto Martin, EFE/Sipa USA
It later turned out the number was for himself when he started dating Irina in 2010. The relationship did last much longer than his previous flames. They broke up on New Year's Eve 2014 after Irina discovered his texts. He was alleged to have admitted it and confessed it to her as well.
Jasmine contacted Kathryn Maryoga's Lawyers in an Attempt to Assist Her Case
The sexual assault and rape case against Ronaldo was in full swing in January 2019. Recognizing the #MeToo movements bursting all over the world, she accused him of being ferocious to her when they were dating.
She stated he threatened to send her father naked pictures of her if she didn't do what he said. According to the claims, he even threatened her life.
The Juventus forward claims to have not known her anyway, and the model deleted the tweets after series of trolling she received. Because of the false accusations, his lawyers warned her that they would sue her.
Later in January 2019, she offered Kathryn and her legal team valuable information that would help the case. She asked them to contact her. They did and traveled to London to interview the purported girlfriend.
After having the talk with Jasmine, Kathryn's lawyer, Leslie Mark Stovall, stated that her information was not at all helpful for the case. Then all the talk about her accusations dried of and it has not been heard about ever since.
Meanwhile, Ronaldo's case has been completed, and he was not charged with any of the accusations in July. She also won a courtroom battle of blocking Kathryn from digging into her claims and the confidentiality agreement they signed back in 2010. But the details of the case remained public despite his request to keep in under wraps.
Grab the full details of the case of Kathryn Maryoga >>here<<
It seems after the fallout with Irina, he's learned his lesson. He is now committed to his long-time girlfriend, Georgina Rodriguez. They are already starting a family, too, with four children to look after already.
Georgina is a mother to only the youngest child, Alana Martina, but a mom to all four of them. Fans are expecting wedding vows from them any day now.
Stay tuned and connected to GlamourFame for more Entertainment updates.
-->