Cristiano Ronaldo Is Likely To Finally Settle Down For The Long Haul With Georgina Rodriguez
Published Wed Aug 21 2019 By Sea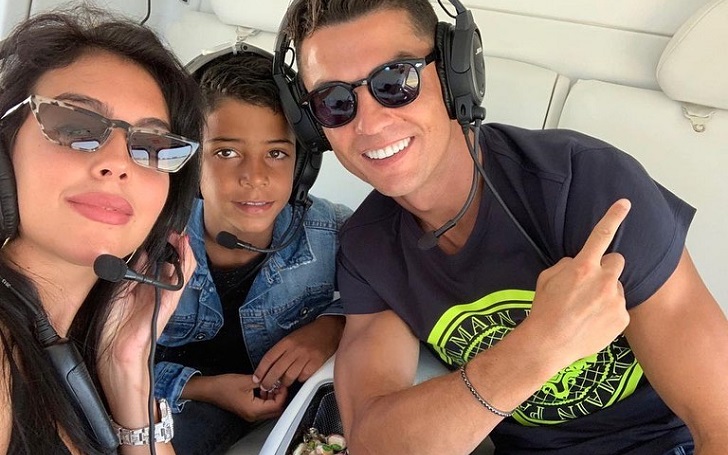 Cristiano Ronaldo has been with Georgina Rodriguez for around three years already, and they had a child together. Things are going smooth for them. Will she be the one to settle him down?
After being tied in a relationship with established swimsuit and lingerie models over the years and with rumored encounters with the likes of Paris Hilton and Kim Kardashian, it seems Cristiano Ronaldo is finally ready to commit to one woman and settle down for the long haul. The evidence is obvious.
It's not only on the pitch that the Portuguese football star has highlighted himself. Over the 17 years of successful football career, he's made headlines for his off-the-pitch life as well. His longest 5-year relationship with Russian model, Irina Shayk, wasn't to be the final one for him, after several speculations that she would be the one.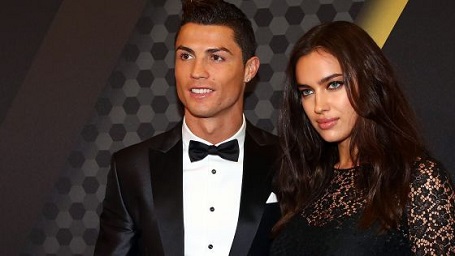 Source: CORDON
Then in 2016, the 34-year-old took a step down. Georgina Rodriguez was probably a nobody before meeting her beau, as she was working as a nanny while managing the job at a Gucci store in Madrid. The two met at that Gucci store first and then at a Dolce & Gabbana event next time in 2016, and that changed both of their lives.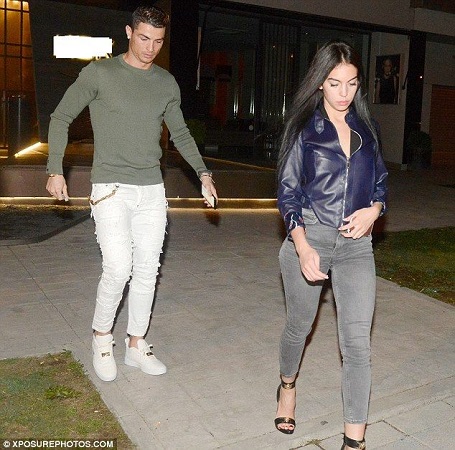 Source: Xposure Photos
Ronaldo is a better father, and Gio is an absolute mother-figure to his four children, her own or not. Gio established herself in her own successful modeling career, which was her dream, when she signed for Uno Models in 2017. See, this one was different from the previous ones because Ronaldo dated well-established models and Gio became one only later on.
The Juventus star tried to start his latest relationship on the down-low. They were spotted at a Disneyland in Paris in November 2016, despite trying to be unrecognized with an absurd disguise. Guess, he didn't want to go public without being sure it would last a little longer.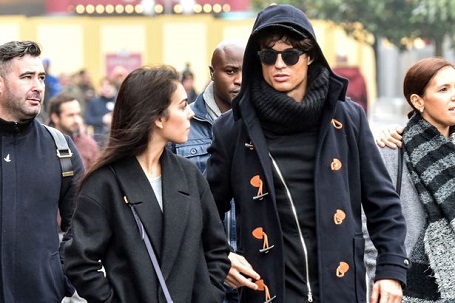 Source: MCP
It sure did, and they have quite a life together. They were just getting to know each other but made headlines in June 2017 when Ronaldo's twins were born, via a surrogate. Ronaldo was fairly silent over the birth of his first protégé, Cristiano Ronaldo Jr., and it was similar for the twins. No one knew who the woman that gave birth to Mateo and Eva Maria was.
It was not long after the birth of the twins that the couple announced they were expecting another child. Their love strengthened as Gio gave birth to the lovely Alana Martina on 12 November 2017. The fact that Ronaldo didn't try to hide someone like Gio for the first time was a clue as to how they would be such a power couple in the future.
2018 was a roller-coaster for Ronaldo and Gio. The exotic model was bonding pretty well with the other three children and was sort of a God-mother to them. Then, the Las Vegas hotel rape allegations against Ronaldo started re-emerged in April. Gio backed her boyfriend and continued showing her support.
Around November 2018, another buzz came out. Ronaldo had reportedly proposed Gio, and there was a big 'YES' from her. It came from a source saying he already popped the question and Gio agreed. She even "tried on some wedding dresses," according to the source. Moreover, the two were seen flaunting their rings on their wedding finger during dinner at a restaurant.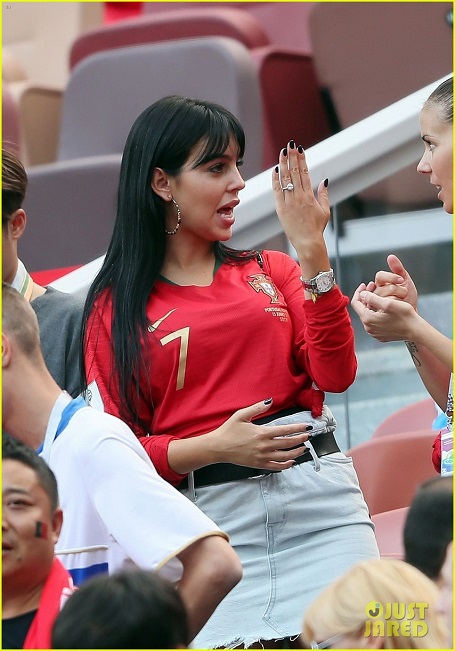 Source: Best Images, Backgrid
Gio was seen at various events with the supposed wedding ring, and the talk went on for around four months. People still believe they are engaged since Gio is already taking over the household and is a proven mother. She finally shot the rumors down with an exclusive interview with Hola Magazine in February 2019.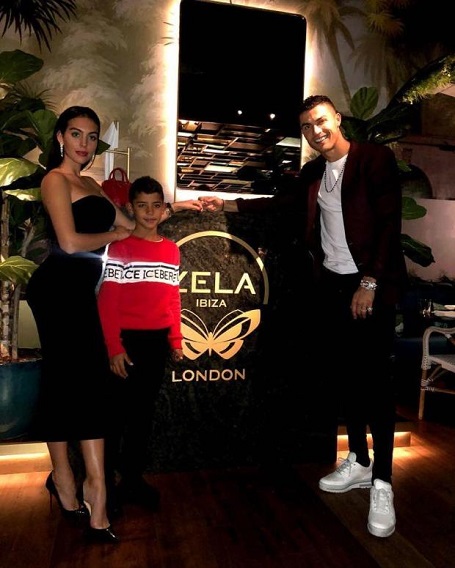 Source: Splash News
This January, Gio's father, Jorge, passed away from the aftermath of stroke that left him bedridden for the last three years. The devastated mother still showed her love for Ronaldo and cared for the children, while Ronaldo kept supporting her as well. She revealed to Hola that a wedding was not, at all, in their plans yet and he has not asked her to marry him yet. However, she would be open to the possibility and will look forward to it in the future.
The two were going through their own personal hurdles at the time, but now it seems they are getting closer to the alter. Though they have not committed to a wedding as of yet, their life is just awesome. She keeps doing her modeling work, like the recent Yamamay campaign and the UNICEF Summer Gala, while maintaining a healthy household life. She loves her time with the children.
Ronaldo has really got a gem in his life, and it is very possible they will be the same for years to come. They may not be married yet or probably won't be for a while, but they are living that life already. It's no secret, Gio is managing the house, and Ronaldo is going to work every day.
-->