Cristiano Ronaldo Hits Out on Instagram After Portugal Draws Against Serbia
Published Mon Mar 29 2021 By Danile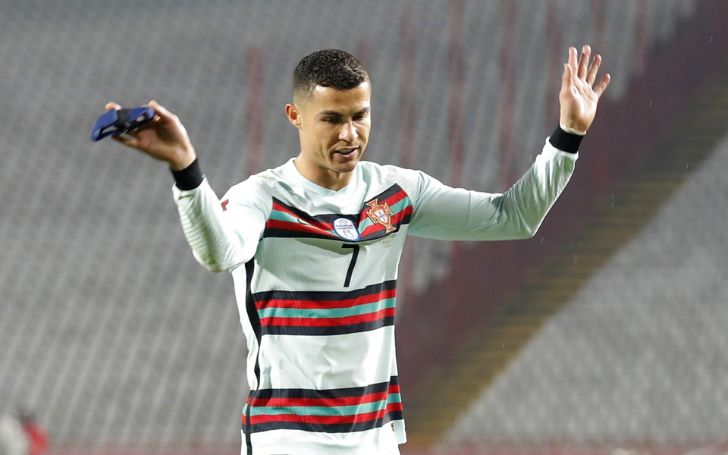 Cristiano Ronaldo has spoken after he stormed off the field on Saturday.
Portuguese forward Cristiano Ronaldo has stated on his Instagram post about how he felt during the recent World Cup qualifier game. The Portugal team's captain left the pitch before the completion of the match on Saturday. But he affirmed to everyone through his social media that he will always be ready to give everything to his nation.
The five-time Ballon d'Or winner wrote:
"I give and will always give everything for my country, that will never change. But, there are difficult times to deal with, especially when we feel that an entire nation is being harmed. We will lift our heads and face the next challenge!"
On Saturday night, Portugal was up against Serbia in both country's second World Cup qualifier's game held in Serbia's ground red Star Stadium. The away team was up by two goals thanks to the two header goals by Diogo Jota in the first half. However, Serbia did not give up, and not long after the break, their hard work paid off when they scored in the first minute of the second half and then equalized when Filip Kostic scored in the sixtieth minute.
But it was the late drama in the match which caused controversy. Late in the game, Cristiano clipped the ball past the Serbian goalkeeper, and the ball rolled into the goal before defender Stefan Mitrovic cleared the ball, which crossed the line.
The 36-year-old forward thought that he had won the match for his country. But as there is no goal-line technology or VAR used in the qualifiers, it was not given a goal as the referee thought the ball did not cross the line.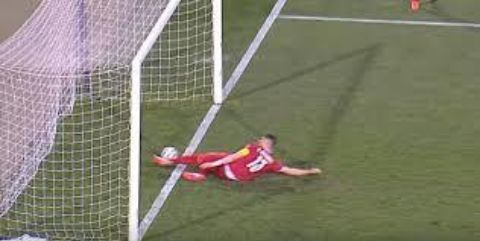 Serbia's defender clearning Cristiano Ronaldo's effort which shows the ball crossed the line.
Photo Source: Cricket Soccer
The Juventus talisman protested and tried to convince the officials with his gestures that the ball had crossed the line and it was a clear goal. After cautioned by the referee, he was shown a yellow card. The superstar was having none of it and stormed off the pitch, throwing his captain's armband on the ground.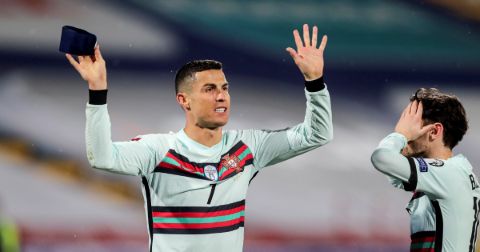 Cristiano Ronaldo left the pitch in frustration after he was denied the match-winning goal.
Photo Source: New Straits Times
The mercurial player is yet to open his scoring in the current world cup qualifiers as his side won by an own goal against Azerbaijan in the first match.
You May Also Read: Dwight Howard Ejected During The Game? Officals Explain Why!
Portugal is in group 'A' of the Europe's World Cup qualifiers and stands in first place alongside Serbia, both having four points each. The reigning European champion will play their third qualifier's match against Luxembourg on March 20 Tuesday.
If you want to read more similar articles, be sure to check out Glamour Fame!
-->