The cute Eugene Lee Yang from the Try Guys comes out as Gay in a 'Deeply Personal' Music Video
Published Sun Jun 16 2019 By Jessica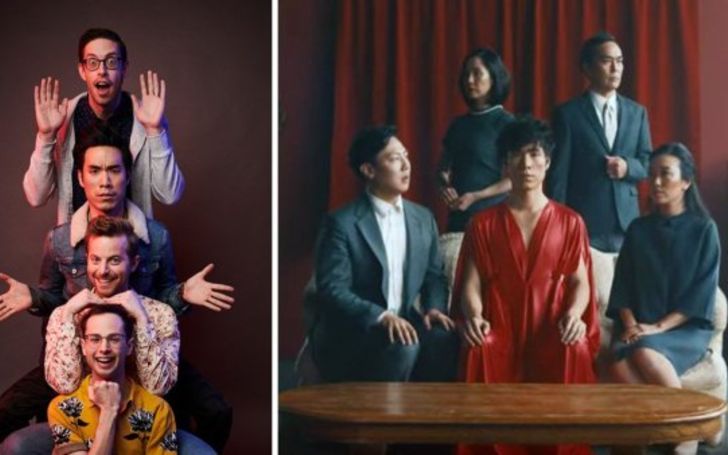 Try Guys member Eugene Lee Yang reveals he is gay by sharing an emotional video on YouTube.
On the occasion of Pride month, a YouTube celebrity named Eugene Lee Yang, highly recognized as one of the group members of The Try Guys shared a personal and emotional video on Saturday to make an announcement to his fans that he's gay.
The coming out five minutes video posted by Eugene which is simply titled as 'I'm Gay' highly emphasizes what LGBTQ+ people go through in the society including the bullies, trauma, unacceptance, and torture endured by them.
Speaking of making the creative video, Eugene wrote on social media: "Coming out is a lifelong process - your safety always comes first - but know that there's a vibrant community waiting to welcome you with open arms."
Try Guys' Eugene Lee Yang comes out as gay by sharing an emotional video on YouTube.

SOURCE: Eugene Lee Yang Twitter
With another post, the 33 years old went on to add more revealing that he created the deeply personal video as his personal way to come 'as a proud gay man who has many unheard, specific stories to tell.'
"I withheld because of fear and shame shaped by my background but I promise to give my full truth in the rest of my life's work," he added.
The internet star also reveals he organized a fundraiser for the support and protection of the LGBTQ community living in danger.
As a matter of fact, his fundraiser in association with The Trevor Project, a suicide prevention and crisis intervention organization for LGBTQ youth has already raised more than $20,000.
See the video below.
Immediately after the release of the powerful video that also stars Intae Kim, Mayhem Miller, Kim Chi, Grace Yoo, Terumi Shimazu, Curly Velasquez, Gary Murakami, and Joshua Blaine among others, the Gay community of Youtube and the fans of Yang celebrated his journey and sexuality.
Fellow gay YouTuber, Daniel Howell who came out last week commented under Eugene's tweet writing: "this was so incredibly beautiful and powerful thank you"
"Such a beautiful way of telling your story Eugene!!!!! I'm so proud of you! LIVE MAMA! LIVE!" said Daniel Preda, another YouTube star.
In addition, the video surpassed over 2 million views and four hundred thousand likes in just less than twenty-four hours.
Eugene alongside his 'Try Guys' members; Ned Fulmer, Keith Habersberger, and Zach Kornfeld previously worked at BuzzFeed where they made and posted videos, and later went on to establish their own production company.
-->