The Cuteness of Kendra and Joseph Duggar's Kids Will Kill You with Love
Published Mon Feb 03 2020 By Sea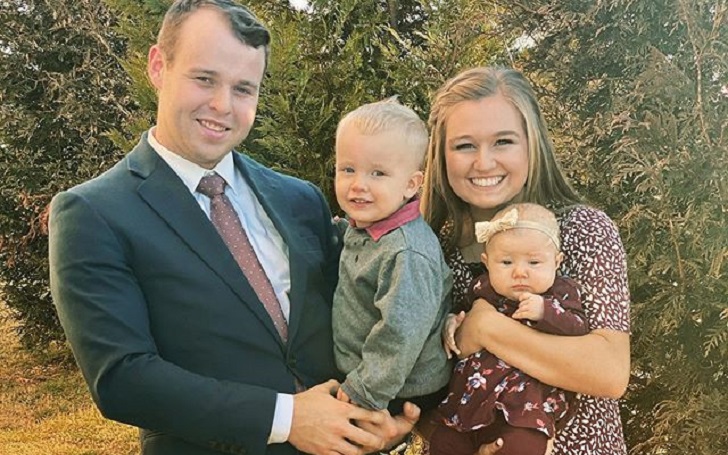 Joseph and Kendra Duggar just shared photos of their two kids giggling with each other, and there's no way you won't fall in love with them.
While one may occasionally bash on the Duggars for their insane rules and overpopulation measures, there's no denying that on some other occasions, the guys can do pretty well with the critics.
Whatever may the news be on the other side of the family, the seventh child of the Duggar Family, Joseph "Joe" Duggar, managed to sway fans to his side with two most adorable kids.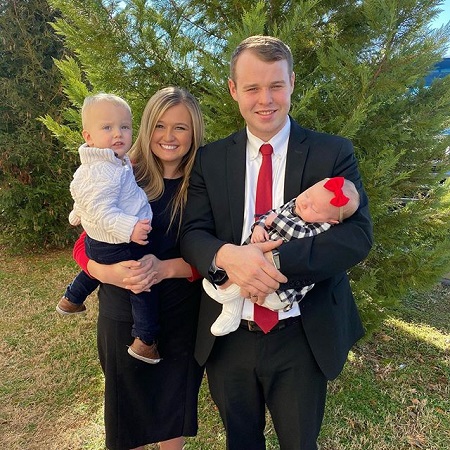 Continue reading to see actual cute photos.
Source: Joseph and Kendra Duggar, Instagram
In a series of Instagram posts from Friday, January 31, from Joe and his wife, Kendra Caldwell's account, we got to see the cutest sides of the Duggar kids. Duggar grandkids, to be exact.
1-year-old son Garrett David and 4-month-old daughter Addison Renee were seen giggling alongside each other on a couch, and the way Addi crunched that smile was way too adorable to ignore. Ready to see them?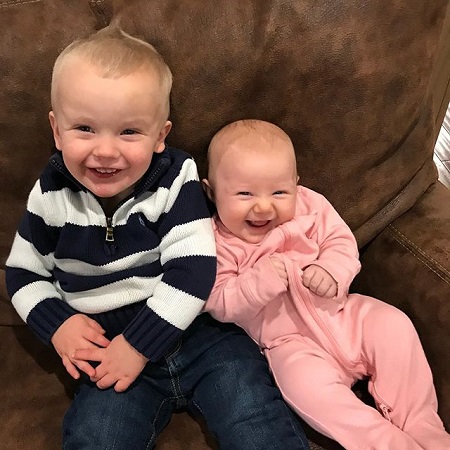 Did your heart skip a beat?
Source: Joseph and Kendra Duggar, Instagram
Here's another one.
Source: Joseph and Kendra Duggar, Instagram
The couple also recently posted solo photos of their newborn, Addison. While this one is also cute as heck, there's always a going back moment to see the kids in their cutest poses ever.
Joseph's younger brother Jedidiah Duggar was said to have once courted Kendra Caldwell. But is he getting back to the dating scene anytime again?
Addison was born on November 2, 2019, weighing in at 7 pounds, 12 ounces, months after Joe was slammed for turning Kendra into a "baby machine". But after seeing such a cute smile on little Addison, who can blame them? Still, it's not strange to want them to stop bringing more people.
Stay tuned and connected to GlamourFame for more Entertainment content.
-->