What Is Dakota Johnson's Net Worth? Everything to Know About the Actress's Career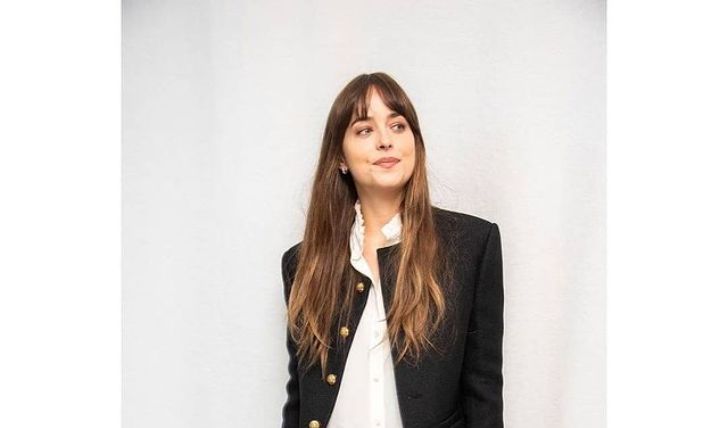 Inside Dakota Johnson's career and net worth: The complete breakdown here!
In 2015, Dakota Johnson played protagonist Anastasia Steele in the erotic romantic drama, Fifty Shades of Grey and quickly rose to fame as the meekly raunchy Ana__ years since the trilogy's last installment, Fifty Shades Freed's release in 2018, Dakota describes the role as a "psychotic experience." The actress, however, doesn't regret being a part of her claim to fame franchise.
Dakota Mayi Johnson was born on October 4, 1989, in Austin, Texas. Johnson comes from a long line of actors. Her parents are 80s stars Don Johnson and Melanie Griffith. Although the actress largely remains known for the sultry act in the Fifty Shades franchise, Dakota had many credits before her breakthrough and after- all of which went unnoticed to a great degree. Johnson has been dating singer Chris Martin since 2017.
What is Dakota Johnson's net worth?
With two iconic stars for her parents, Johnson's career choice isn't surprising, but it isn't her Hollywood blood that has made her a favorite in a short time, but the actress's self-deprecating humor and her on-the-face attitude. Before rising to stardom as Ana onscreen and the unapologetic Dakota in real life, Johnson had worked in Ben and Kate, Goats, For Ellen, and Date and Switch. As per Celebrity Net Worth, Johnson has amassed an estimated net worth of $14 million.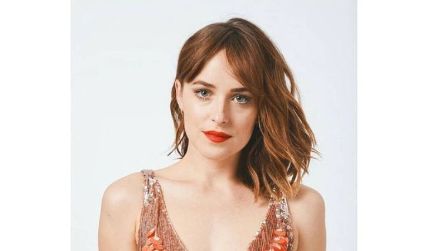 The actress got her big break in the erotic romantic drama 'Fifty Shades of Grey.'
Photo Source: Instagram
Johnson has been active in the industry since 1999, when she made her film debut in Crazy in Alabama, alongside her famous mother. Dakota's big debut turned out to be a box office dud and critically panned, and the potential star had years of unfruitful stints with small roles in The Social Network, Beastly, 21 Jump Street, and The Office. But all that changed in 2015 when Johnson risked it all to play Ana in Fifty Shades of Grey, which was poorly received by critics but widely watched as the movie grossed a whopping $569.7 million against a budget of $40 million.
Check Out: Who is Chloe Green? What is her Net Worth? All Details here.
Johnson was reportedly paid an estimated $250,000 for the first of the trilogy, a meager regarded amount in the industry but also understandable, considering Dakota was just starting with her bankable reputation. The Texas-born actress was able to negotiate her way up for the next two installments, Fifty Shades Darker and Fifty Shades Freed, both of which earned more than $370 million at the box office. Dakota was reportedly paid a 7-figure salary, so millions.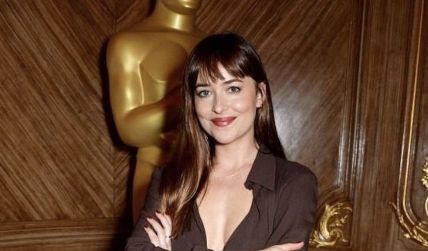 Dakota calls experience in the Fifty Shades franchise "psychotic." Photo Source: Instagram
Despite powering through with the commercially successful project, Johnson continues her journey as an actress with roles that intrigued her- which weren't always primary roles. She appeared in the 2015 biographical crime Black Mass, which grossed $99.8 million, A Bigger Splash, a $7.8 million grosser, and How to Be Single, which grossed $112.3 million against $38 million.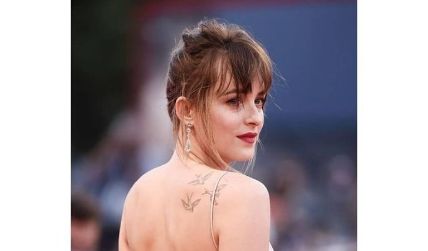 Dakota founded TeaTime Pictures in 2019.
Photo Source: Instagram
Looking from any established Hollywood giant's perspective, Johnson is still in the early years of her advantageous career and has a long way to go, but the actress has already achieved so much since her breakthrough. Johnson branched her career into producing when she founded the TeaTime Pictures with former Netflix development executive Ro Donnelly in 2019. The duo's production company kicked off the business by selling a minority stake to Boat Rocker the same year.
Dakota Johnson's must-watch upcoming!
Johnson's schedule is jam-packed for the next few years. Aside from the many roles she has signed for, Dakota is also expected to produce a trove. The actress's recent credits include The Lost Daughter, The High Note, The Peanut Butter Falcon, Wounds, and Our Friend. The Fifty Shades of Grey actress's next starrer on the line is Am I Ok? a comedy-drama film, also starring Sonoya Mizuno, Jermaine Fowler, and Kiersey Clemons.
'Persuasion' is set to premiere on July 15.
Source: Netflix
Another of Johnson's hotly-anticipated and forthcoming release is Netflix's Persuasion, set to premiere on July 15. The soon-to-be-released film saw a widespread internet raging amid its trailer release. Based on the final masterpiece novel of Jane Austen, avid readers of whose have taken on to treat the upcoming like a sacrilege. But you know what they say, no press is bad press. The drama film will see Dakota, Cosmo Jarvis, Henry Golding, and Richard E. Grant in primary roles.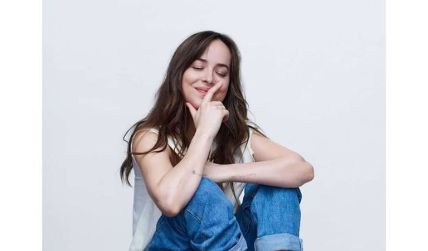 Dakota is tapped to play the first female superhero star in an upcoming.
Photo Source: Instagram
Johnson will be playing a protagonist in the upcoming Crackpot; although no additional information about the film has been released, film buffs and critics can rest assured as sitting on the director's chair in the legendary comedian and director Elaine May. The Fifty Shades fame is also waiting to play the role of her lifetime; Dakota landed the coveted role of Madame Web, the first female superhero star, in an upcoming solo film.
Recommended: How Much was Johnny Cash Worth at the Time of His Death?
Stay connected to glamour fame for more.
-->