Dan McLaughlin Weight Loss Journey - How Did He Lose 75 Pounds?
Published Thu Feb 20 2020 By Sea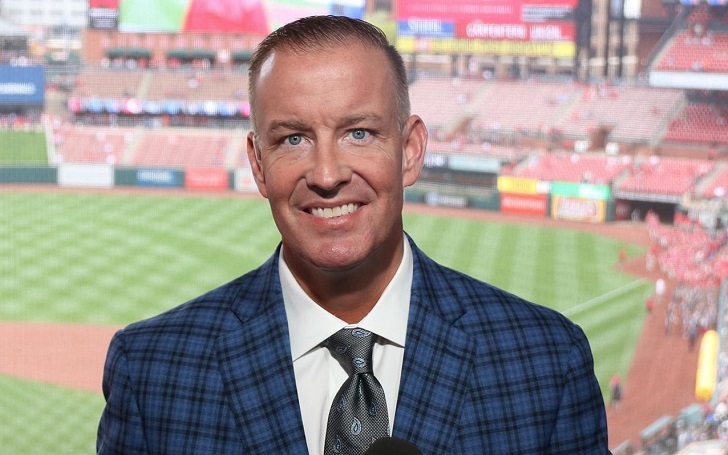 It takes a little push in life for people to get committed to something they should've done ages ago. And it's exactly what happened to Dan McLaughlin. What happened to him could happen to anyone, but it takes a different kind of determination to change oneself.
For McLaughlin, a second DUI arrest was enough to convince there needs to be some kind of a change in his lifestyle. In a bid to maintain his sobriety with strict self-proposed rules, he also lost a lot of weight, which was a good thing for his condition that had come up due to alcohol addiction.
A September 2011 Arrest Led Him to an Intense Sobriety Program and 75-Pound Weight Loss
On the night of September 25, 2011, Dan McLaughlin was arrested on a drunken-driving charge in Chesterfield. It was his second incident in the space of 13 months, which was a huge setback in his career.
It was embarrassing as well as what led him to legal troubles while also threatening many of his jobs, particularly the lead television play-by-play voice of the 'St. Louis Cardinals'. And as for the first arrest, he thought it was an isolated incident and didn't think he had an issue because it was so common.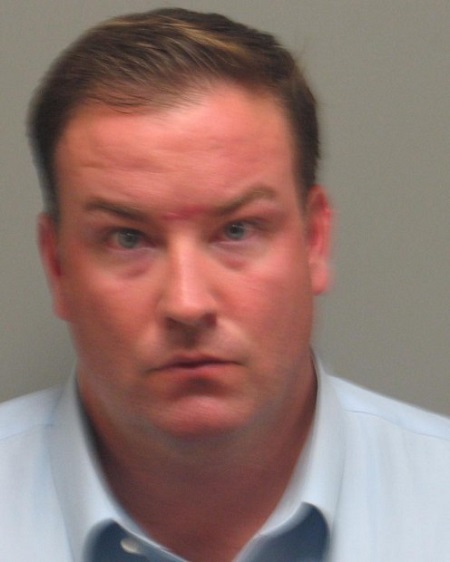 Chesterfield booking photo of Dan McLaughlin from his second DUI arrest.
Source: Chesterfield County Police
But it was the second time that made McLaughlin accept that he had many flaws in his life, especially an alcohol addiction. It was a sudden realization of the fact that his actions that led to the arrest could have killed him or led to complete separation from his family he so loved. He also had to save his celebrity status.
At the time, his family included his wife, Libby, and their four kids, Luke, Avery, and twins Olivia and Barrett, who were toddlers. It's his determination that the family is still tight together.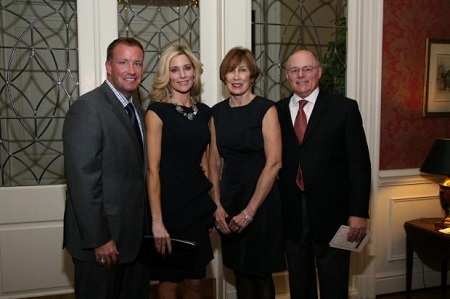 Dan McLaughlin is married to Libby McLaughlin (second left) with four kids.
Source: Bryan Schraier
The incident led him being sentenced to 90 days in jail, but he was put on two years' probation instead. He was released from jail shortly after but on other conditions as well. It included his driver's license being suspended for a year, a $1000 fine, 100 hours of community service, completing an outpatient alcohol treatment program, wearing a device that detects him drinking alcohol and attending weekly meetings regarding alcoholism.
It wasn't just the things he was forced to do that changed him, but there were other things that he voluntarily did in order to prove he was committed full-time to maintaining sobriety.
A day after he got out of jail, he entered an intense two-week rehabilitation program and spent at least five hours a day in meetings and support group gatherings. Even after a court-ordered edict took hold of his ankle bracelet, he remained adamant in continuing to put it on.
Also: WPRO Broadcaster Andy Gresh Weight Loss Secret
As for his job, he was indefinitely suspended by Fox Sports Midwest from appearing on his Cardinals telecasts. He also received an indefinite suspension from his part-time work as a sportscaster at KMOX. He also decided not to continue college basketball broadcasting assignments with ESPN, the University of Missouri and the Missouri Valley Conference.
When asked by the Post-Dispatch, in a three-hour conversation in November 2011 about his situation, if he deserved his jobs back, he didn't make a vow like the last time he did after the first arrest. But he subtly asked the Cardinals for another chance to make things right. And less than three months after that interview, he was announced to be returning his 15th season in the Fox Sports Midwest booth.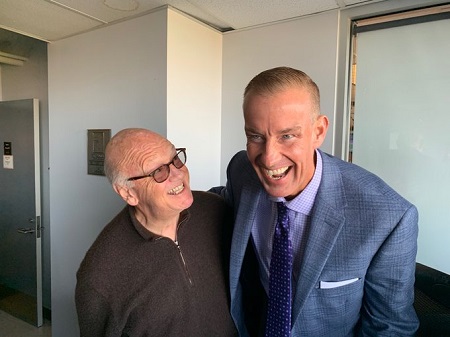 Now, McLaughlin is happy and still respected. Even highly so.
Source: Dan McLaughlin, Twitter
During all this process, it made sense that it's affected his weight too. Drinking is obviously a reason people gain weight. And so after McLaughlin became sober, he lost 20 pounds until two months later. And during the announcement on his return, Cardinals president Bill DeWitt III gave him his okay. There was a 75-pound weight loss since his arrest over four months ago.
Dan's response to it has been pretty dramatic. You can see tangible results. He's lost weight (75 pounds), he has said all the right things.
After the second arrest, it looked like he was never returning back to broadcasting. But he's turned things around so impressively that he is still with the Cardinals, giving all that he can.
People Noticed His Weight Loss in 2019 and Thought He Had Surgery
McLaughlin's story was something of a legacy in sobriety and weight loss. It was talked about often in the years to come. In a Reddit discussion from August 2019, viewers noticed some loose skin.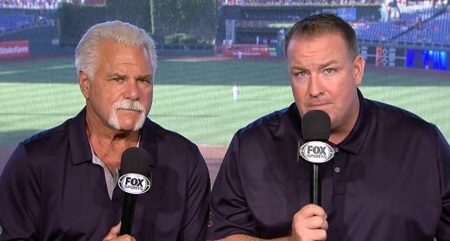 Dan was a little big in 2017/18.
Source: Fox Sports Midwest
One user suggested it was probably a gastric bypass or sleeve surgery that he had for a sudden weight loss, while feeling good to "see him on the right track". Another user met him around September/October of 2018, and he was a big man back then. It is possible he lost some weight voluntarily with a low-carb diet.
Recommended: Mark Wahlberg's Lost and Gained Weight Several Times for Movies. Check Out the Entire Workout and Diet History
Nevertheless, fans were happy to seem him back and back in a better way. As he wished, he got the respect back from the people he'd lost since his arrest, and they were even worried he was ill.
Stay tuned and connected to GlamourFame for more Lifestyle content. There's still many more weight loss stories to be told.
-->