Daniel Ek is Married- Who is His Wife?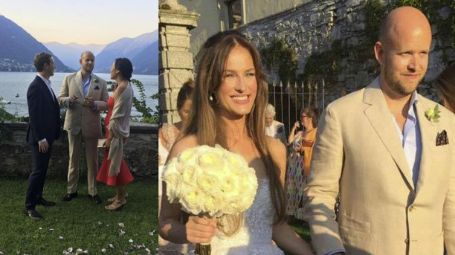 Who is Daniel Ek's wife? Learn everything there's to know about the billionaire's married life.
Ever been frustrated with music streaming apps for their overpriced levy and their recurrent ads? Spotify, for instance, is known for getting on people's nerves but subscribed by 217 million users nonetheless.
Daniel Ek is the man behind Spotify and the reason you can't enjoy a minute of music in peace unless you pay a premium price for it.
Named the most powerful person in the music industry in 2017, by Billboard, Daniel isn't another bland capitalist with peculiar wont, and just like his career, he is seemingly living a blissful and flourishing married life. Continue scrolling to find more.
Daniel Ek's Married Life!
Daniel's wedding with his longtime girlfriend Sofia Levander was an event of the decade. The star-studded, inordinate ceremony took place at Lake Como in Northern Italy on August 27, 2016.
Daniel Ek and Sofia Levander's wedding was officiated by comedian Chris Rock.
Photo Source: All Social Updates
It was attended by celebrities like Mark Zuckerberg and his wife Priscilla, explorer Johan Ernst Nilson. Officiated by Chris Rock, and Bruno Mars as their wedding singer.
Find Out About: The Bachelorette Alum Kaitlyn Bristowe is Engaged
The billionaire couple is parents to two children named Elissa and Colinne and has been living a low-key, scandal-free marriage to date.
Who is Daniel Ek's Wife?
Sofia Levander is a Sweden born writer and journalist. Wife of one of the most successful entrepreneurs in the world, her life story isn't the most sought topic of the media houses and is probably brought down to one-liner, "missus of Daniel Ek."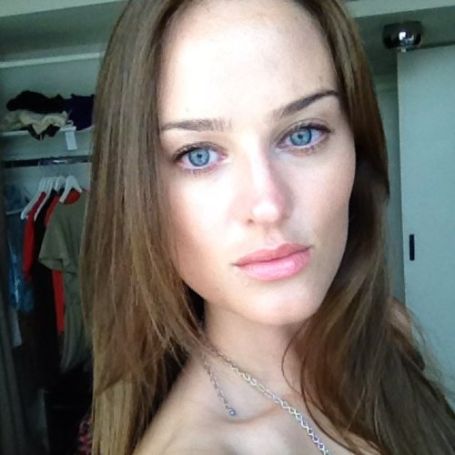 Sofia Levander is a Sweden born writer and journalist.
Photo Source: Twitter
But Sofia has been and continues to be an independent and successful woman in her expertise.
As per sources, she holds a bachelor's degree in Media and Communication from Stockholm University and a diploma in Media and Advertising from Pace University in New York.
Sofia published her first book "The Minefield Girl" in 2018 and has worked as a journalist abroad for many years. Her work includes investment reports on Greece, Libya, Costa Rica for smart money and monthly publication of the Wall Street Journal.
Check Out: Cheyenne Floyd From 'Teen Mom OG' Is Engaged To Zach Davis
Three years older than Daniel, she has also made appearances in Swedish reality television.
Is Daniel Ek Buying Arsenal?
A lifelong fan of the Premier League club Arsenal, Daniel has time and again expressed his love for the English football club. The Spotify founder casually tweeted about his interest to buy the declining team earlier this week.
Daniel Ek is a lifelong Arsenal fan and wishes to buy the team. Photo Source: Twitter
On further inquiry, it was found that the 38-year-old was indeed very serious when he tweeted his wish.
Daniel wrote; "I've been an Arsenal fan since I was 8 years old, I love the history. I love the players and, of course, I love the fans, so as I look at that, I just see a tremendous opportunity to set a real vision for the club, to bring it back to its glory."
Also See: Who is Bart Millard's Wife? Learn About His Married Life Here
Daniel may boast a $4.8 billion fortune but it turns out there are things he can't buy, Arsenal's owner Stan Kroenke gave a firm and clear answer to Daniel with a statement reading "We will not entertain any offer".
For more information and news on your favorite stars, stay connected to Glamour Fame.
-->