Danielle Cohn Drops New Music Video "BAILAMOS" and It's Lit!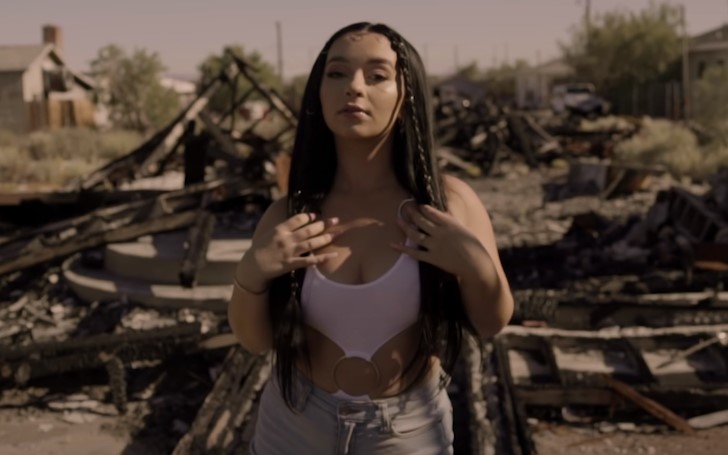 Danielle Cohn just released her new official music video, "Bailamos."
Alright, people, Danielle Cohn, is back, and this with a bang. We really missed writing about this little wretch; moreover, we missed her calling a 'little wretch,' to be honest.
And Dani, if you happen to see this article by any chance, don't get offended because we called you that, it's love! Thank you, Dani, for coming back with a bang. We really missed you! Swear to God.
Watch: Dani Cohn- BAILAMOS (Official Music Video)
Anyways, let's come to the point. Danielle Cohn's latest music video, 'Bailamos,' is out now, and it's lit. However, people on the comment section have their opinions.
One of the YouTube users wrote, "this had potential, but your pronunciation was off. you're not even saying 'Bailamos' right; therefore, you are not invited to the carne asada."
Also Read: Danielle Cohn Invites You To Come Meet Her In New York Fashion Week On September 9th 2019
While another user wrote, "Dani Cohn with Bailamos ft autotune, Google Translate, a low voice to hide a autotune's correction, and lyrics made from a generator on the internet." and another added, "This is utterly embarrassing. Even the Spanish subtitles didn't know what she was saying."
And there are people who genuinely hate Cohn for what she is. They stopped by the comment section just to say they hate her. It's funny. One user wrote, "I don't like hating. But it makes me mad that a white girl is stealing out music style. Like girl! Represent who you really are!! Embrace your culture, not someone else's!"
Next, one added, "she is literally a natural blonde, and both of her parents are white. 😭"Well, that's what people have to say about Cohn's music, but we kind of liked it anyway.
The music video, which was directed by Joe Bland, was produced by Andrew Lane and co-produced by Miguel Palmero. The song was written by Andrew, Shantal Botero-Velasco, and Miguel.
You May Also Like: Danielle Cohn's Mother Jennifer Revealed That Her Pregnancy And Married News Were Fake
For more information on your favorite celebrities' lifestyle, stay tuned to Glamour Fame, and don't forget to sign up for the newsletter.

-->