Danielle Cohn Invites You To Come Meet Her In New York Fashion Week On September 9th 2019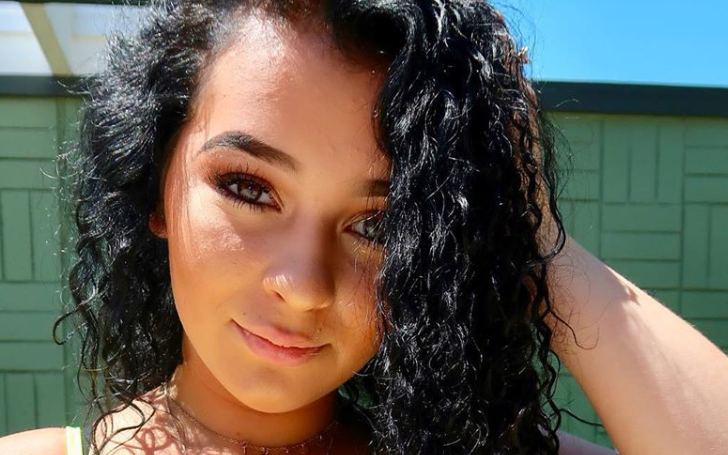 Danielle Cohn is going to walk on the New York Fashion Week.
Finally, it seems, Danielle Cohn is up to something good and got her big break recently. The tween app star Danielle took to her Instagram to update her fans about the upcoming event.
Danielle, 14, who faced a backlash after uploading a photo with inappropriate clothes, uploaded an event poster for the New York Fashion Week, during which the internet star revealed she is going to walk for the Chick NYC.
Chick is a movement, and a fashion brand which sells T-shirts with a moto "Future is Female," promoting feminism, and girls power. Well, it sounds like a pure gimmick, but we support the movement anyway.
Chick NYC chose Danielle Cohn, who fakes about her marriage, to walk for them in the upcoming New York Fashion Week, which is going to be held on September 9, at 3 PM.
Well, we can pretty much guess where the "movement" is going as they chose Dani, who recently addressed her fans for the last time, for the walk. However, let's not just comment anything wrong just until the event is concluded.
However, fans can not seem to wait too long; they say what they want to say.
One fan wrote, "but fr why would someone pay money to see u in probably inappropriate clothes. u need to dress like a 13-year-old when ur there?"
Another fan wrote, "tf u know about fashion? 😭"
Next fan wrote, "t's gon be six people there 💀"
Well, this certainly doesn't look right for Dani and CHICK. We are just wondering, why would a brand (or movement) like Chick want Dani to walk for them at the New York Fashion Week?
Doesn't make sense to us at all, but since the event is already finalized; And for a change, if you want to grab a ticket for yourself and friends, you can book it via chick.eventbrite.com.
-->