'I Said What I Needed & This Will Be The Last Time I Address It' - Danielle Cohn Has Had Enough Of Fans Hounding Her About Her Age!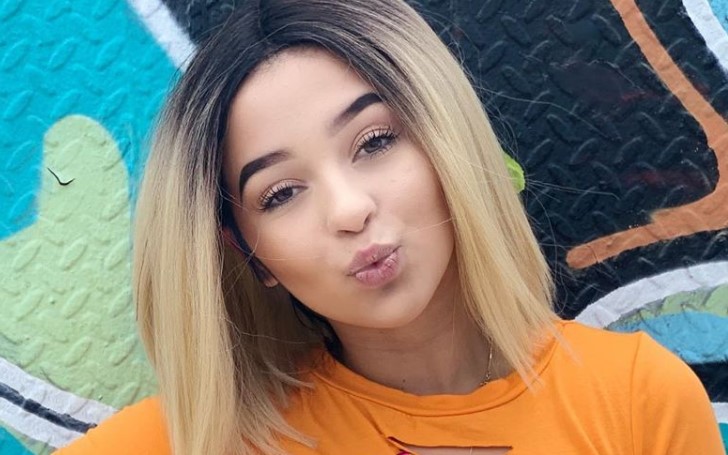 Danielle Cohn addressed her fans for the last time via tweet.
Danielle Cohn, the most controversial internet celebrity kid right now had her say in an Instagram Live. A similar video was uploaded on her Youtube channel as well, where Dani said titled it "Life Update."
Following the live stream, the internet celebrity took to her Twitter and tweeted about her update. Dani's tweet read, "I went live and said what I needed; this will be the last time I address it."
Watch: Danielle Cohn's Life Update
As you can clearly see on Danielle's tweet, she said about addressing something. Well, sadly, we could not catch the live video.
But we checked Dani's Youtube channel and found a new video "LIFE UPDATE" where she addresses current trends the star is facing, that is, backlashes from fans.
On YouTube video, Dani, who wanted to go to Hawaii again, talks in length about her problems she is going through because of fans. The star even mentioned her father suggested to change her name.
The tween app star also explains about her age most candidly says, "People change, people need to move on, don't get stuck on the same thing forever!" suggesting fans to stop commenting about her age.
The internet star, however, did not reveal her real age. After the star tweeted about her live video, some fans made noticeable remarks.
Some fans supported the tween star as one fan wrote, "You haters need to STFU🤦🏻‍♂️ Dani is probably one of the sweetest people you can meet she's very chill and humble!💛"
Another fan wrote, "U okay babe? I love you so much!! Don't let the haters get to you!! 💛"
And according to some fans, the star even mentioned Mikey Tua. By the look of it, Dani said something terrible about Tua's parent.
One of the fans noted, "Do you ever think that your mom is exploiting and using you as you said about Mikey's parents?"
So we assumed, Danielle, who loves outfits from Shein, obviously said something about Mikey's mother. Anyways, the internet star had her say, but nothing has changed from the fans end.
Most fans were still criticizing Dani. One fan wrote, "But saying it isn't gonna make people stop you have to show proof to prove it to people for them to shut up action speak louder than words if it were that easy most these YouTubers wouldn't waste their time with recipes to show proof!!!"
Another fan wrote, "When will the lies stop Dani?"
Next fan wrote, "I'm sureee this is your last time addressing it, we all know you did it for clout."
Despite Dani, who expressed immense love to her brother, addressing to her fans, people are still bashing this 14-year-old kid. Let's see what Danielle has to say next. For now, all we can do is wait for Cohn reaction.
-->