Danielle Cohn Expresses Her Immense Love For 'The Best Big Bro In The World' Who 'Gave Up His Life To Support My Dream'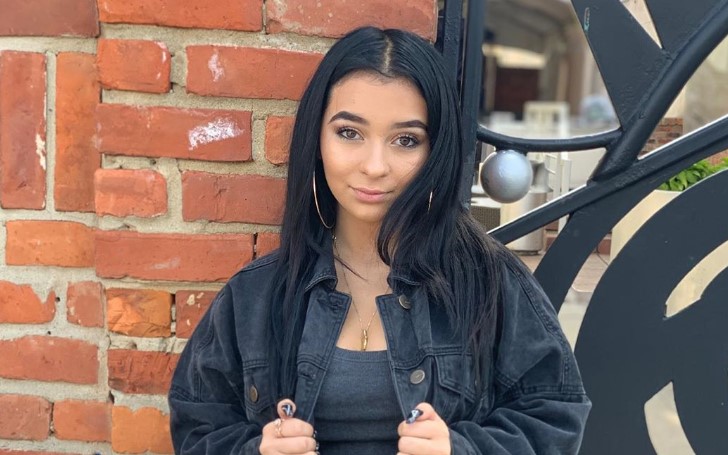 Danielle Cohn posted a heartwarming message to her brother Chad Cohn on her Instagram.
No doubt Danielle Cohn is the most hated internet celebrity, who is often slammed for her dress up choices. There is literally not a single day when fans are not bashing this 14-year-old kid.
But, something has changed; people are loving what Dani, who recently said hates acting what she is not, just posted on her social media.
The 14-year-old internet star, who hauled bunch of outfits from Shein, took to her Instagram and posted a picture where the star is seen with her elder brother.
The tween app star, Dani, wrote a heart-melting message to her big brother, Chad Cohn. The 14-year-old star caption read, "I love this boy so much the best big bro in the world.❣️"
Dani further said, "he gave up his life to support my dream @daddy_arch_ I love you and miss these days with you. Love you so much.😍"
Such an adorable message from this internet star, we always thought was shallow as hell. But Cohn seems to be changing her way. We know, change doesn't come overnight, and the star is taking a day at a time.
After seeing the adorable post, we could not do anything but fell in love with this little brat; we always ticked us off with her arrogant posts.
Things are changing, and fans are loving it too, the post got an overwhelming response.
One fan wrote, "Just so adorable 😍"
Another fan wrote, "I love you Danielle you mean a lot to me❤️ "
Next fan wrote, "The only photo that looks normal on ur feed 🙌"
Well, that's there, but a few people were still bashing this little kid even though she is trying to change.
Everyone, except for good ones, was making the same old' age jokes. Come on, people, this girl, at least for once, trying to change her way. Help her.
Well, the post was one of the most beautiful things Dani has posted on her social media in a while. And we need to show some support to this internet star and salute to the brother who gave up his career to help his little sister.
We wish them all the best wishes for the future and hope Dani, who once made Sam Hurley uncomfortable because of her outfit, is really trying to change. And we are always with this little brat.
-->