Fans Are Not Amused After Danielle Cohn Claims She Hates Acting Like 'Someone I Am Not'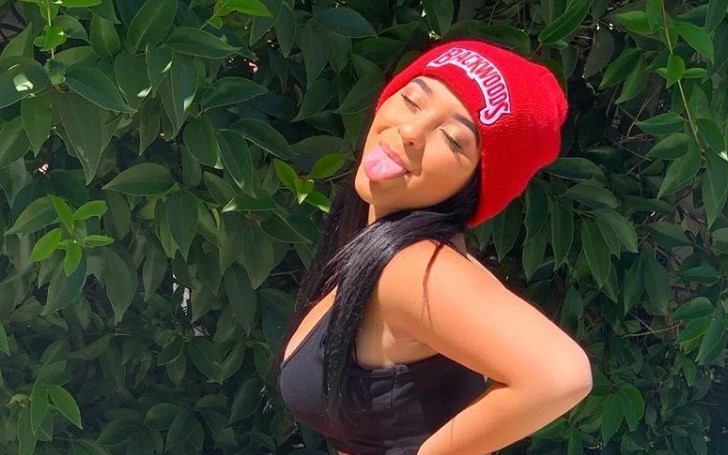 Danielle Cohn said she hates acting like someone who the star is not, however, fans are not buying it.
Okay, people, this one is hilarious, probably your dose of laughs for the whole week (unless Danielle Cohn comes with another such claim).
Apparently, this little brat, Danielle Cohn, who faced a huge backlash due to her Instagram post, took to her Twitter and posted something people are finding hard to gulp down their throat.
The 14-year-old internet star, who recently posted a video on her Instagram about outfits from Shein, took to her Twitter and posted a tweet which reads, "I hate acting like someone I am not..."
Well, it was hard for us, hard to hold our laugh for a good ten minutes. Though we don't mean to be disrespectful to this little wretch, comments got us.
One fan wrote, "you mean an age? then admit it Dani lmao it's actual proof against your verbal words."
Another fan wrote, "Don't seem like it sis🙃"
Next fan wrote, "But like I have friends that are literally really developed I'm 13 and so are they but that isn't like Dani. So I think she's 15. Because 14 year olds don't look like that sorry."
People are not buying whatever Dani is throwing at them, though the internet celebrity might be expressing her authentic feelings; people are not in the mood to show empathy to this kid.
One fan, however, felt the star might be genuine this time as he said, "Then show your true colors. Hey, you may lose followers, but at least you're honest with yourself."
Well, if Dani, who faced a huge backlash after making a joke about pregnancy, is really trying to change, she won't need to care about anything, true fans will stick by her no matter what.
But this, not the first time Dani came with such claims, a year ago, the internet star stated she would change her way, but that never happened.
Is Cohn serious this time? Well, we really have to wait for her next post to believe. We support Dani, though.
-->