Fans Slam Danielle Cohn After She Uploads A Video Joking About Her Pregnancy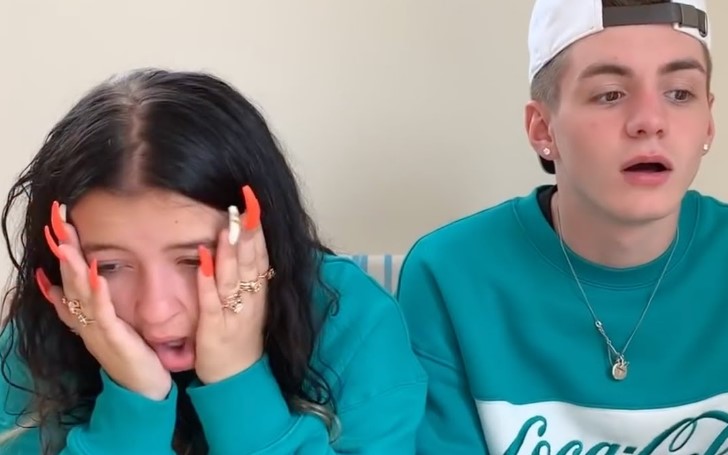 Danielle Cohn joked about her pregnancy again, and fans did not take it very well.
Danielle Cohn is at it again, this little brat pulled a prank on her mom and best friends, saying, "I am pregnant."
Seriously, this 14-year-old need to stop making jokes about her pregnancy, fans are furious were furious over Cohn's last prank when she claimed to be pregnant, and now, it got only worse.
Watch: Danielle Cohn jokes about her pregnancy to see her mom and best friends' reaction.
Danielle, who once faked her marriage, as always, decided to pull her mom and friends legs saying she is pregnant, but it outraged fans.
In the video, Danielle, who just a few days ago faced a huge backlash for her Instagram post, is seen talking to one of her friends, and Cohn blatantly tells she is pregnant, to which, her friends replies, "how can you be pregnant? you are virgin!"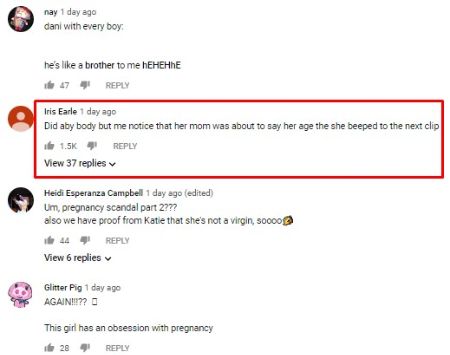 The whole thing seemed pretty staged, what a pity, the internet celebrity can't even pull an authentic prank!
But, fans, as always, not happy with Cohn, though Danielle clearly states on her video's title, "GIVING PREGNANCY HINTS To See How My MOM & Best friend acts!"
That is still sketchy, and it seemed like a total click-bait, but who is Cohn kidding! Fans know her every move.
The video has amassed 193,819 views and 4,208 Comments, and comments are not what Danielle would like to see herself. We are just wondering, does she even bother to check the comments on her post once in a while?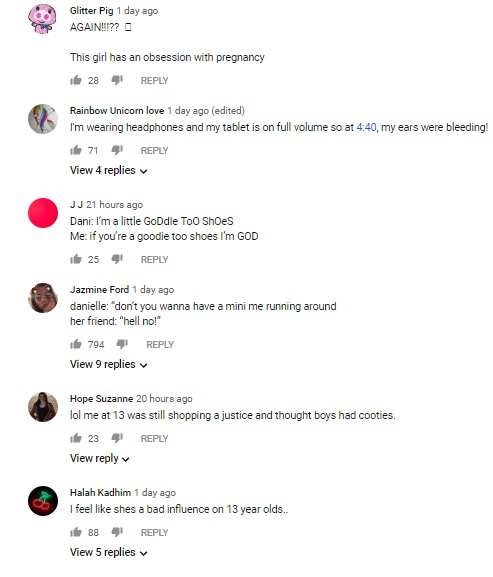 Well, coming back to fans, they are offended this time, one fan wrote, "When Dani actually gets pregnant no one is going to believe her."
This is true, when something awful happens to this little wretch, on one going to believe her!
While another fan wrote, "You said faking a pregnancy wasn't a thing to joke about but look at you 🤡 btw boo take an acting class."
See, we told you, it seemed as if it was staged, Cohn did not even pull a real prank, some fans noticed it too. The comment section is pretty much filled with hate comments.
We really don't understand what is this 14-year-old kid is trying to prove, when everyone hates on you, you should at least change a way how you are presenting yourself.
But again, we are advocating on moral values or anything, but Cohn's so-called "career" is based on fan-base, and if she continues to ignore her fans, where will Danielle end in the long run.
See it for yourself; another fan wrote: "Girl you are canceled and been canceled, just stop your 13 years old, you don't give out a good example and your ruining your future."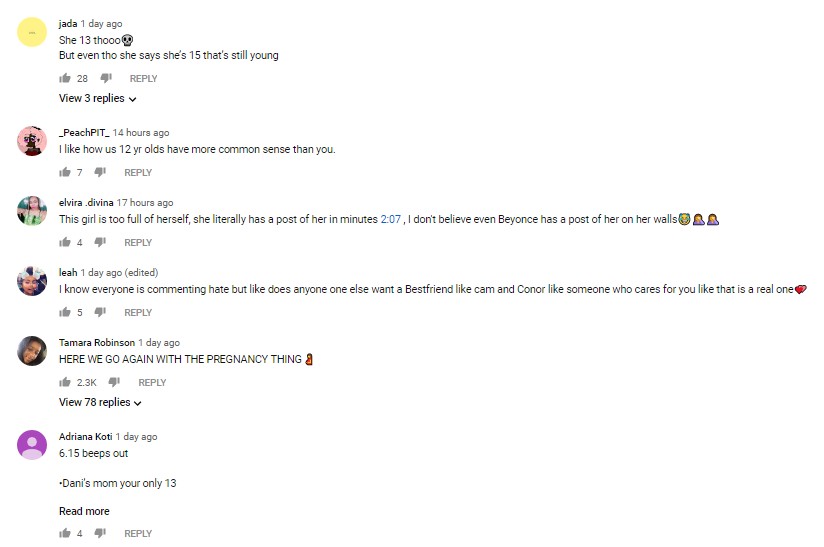 Well, hope for once Danielle listens to her fans and try to present herself as to how her fans want her to see.
We don't mean she needs to change her way completely, but the internet star had made a joke about pregnancy before, and she promised not to do it again.
Danielle keeps pissing people off, and expect them to love her back, which is far from possible right now.
-->