Danielle Cohn Finally Revealed That She Is Not Pregnant And Was Just A Prank
Published Fri Apr 19 2019 By Sarah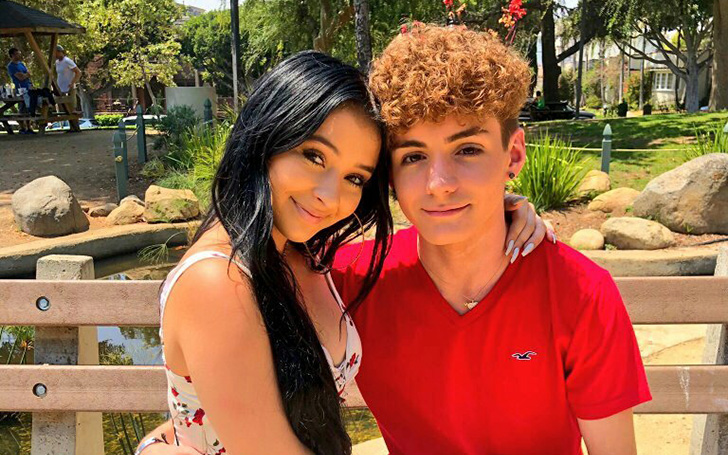 Tiktok star Danielle Cohn is not pregnant.
Danielle Cohn and her boyfriend Mikey Tua uploaded a video on Danielle's YouTube channel on 18th April where they revealed that they were just doing a prank regarding her pregnancy.
In the video, they invited all of their friends to a party where they were supposed to reveal the gender of the baby. The clip of the video was previously posted by singer, Angelic without the sound and promised to reveal it the next week.
Coming back to the video, at first they burst the balloon which showed that they were expecting a baby girl and everyone started congratulating them. Soon they read a chit which came out from the balloon and told their friends that it was just a prank.
At the end of the video, Danielle and Mikey explained that they wanted to aware teens about that stuff.
The star along with her boyfriend was highly criticized for such prank but they continued it for almost a week. They started it on 12th April when they posted a picture of Cohn's belly and her boyfriend was seen kissing her belly.
The next day, they surprised their fans by posting the videos and pictures of them getting married.
Later, Danielle's mother announced that the whole pregnancy and marriage was the part of their prank.
-->