Danielle Cohn Faces Enormous Backlash After An Extremely Inappropriate Post Where She Wants People To Stop Looking At Her ****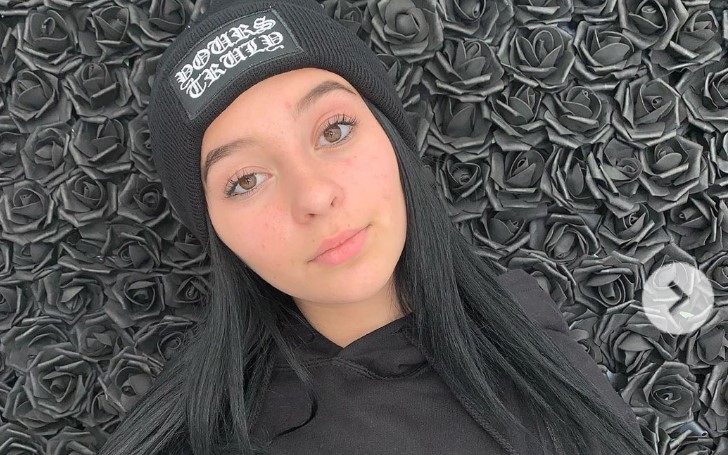 Danielle Cohn will never change!
We are literally tired of this little wretch. We really don't want to bash this kid but what option we have, NADA!
The most controversial internet celebrity, Danielle Cohn, is here with her yet another controversial post. Dani took to her Instagram and uploaded a series of pictures.
Well, what went wrong, you might ask! The 14-year-old, who fakes her pregnancy, uploaded a picture clad in attire with extremely inappropriate texts on it.
The 14-year-old, who fakes her marriage, was clad in a joggers with the text "Stop looking at my d*ck." And what do you expect from fans?
Fans are losing their shit and bombarding little brat with most hateful comments you will ever see in your life.
One fan wrote, "you still have time to delete this."
Another fan said, "Um. I can't even wear that as a 16-year-old. Where is your mom."
Next fan stated, "imagine a 13-year old wearing that in public🤡"
This one is interesting, one commenter wrote, "Why this 13-year-old gal wearing this, wheres her mother for the discipline since Jennifer always yelling at other people kids too💀💀💀"
Well, what can we say more? We really don't understand why this little brat tries to get on the nerves of her fans, every time!
A few days earlier, we thought this tween app star would change, but nope! Dani, who we thought was changing as she expressed her immense love for big brother, proved every other person who supported her wrong including us.
-->