Danielle Cohn Is Having Plenty Of Fun At The Boys Summer Tour!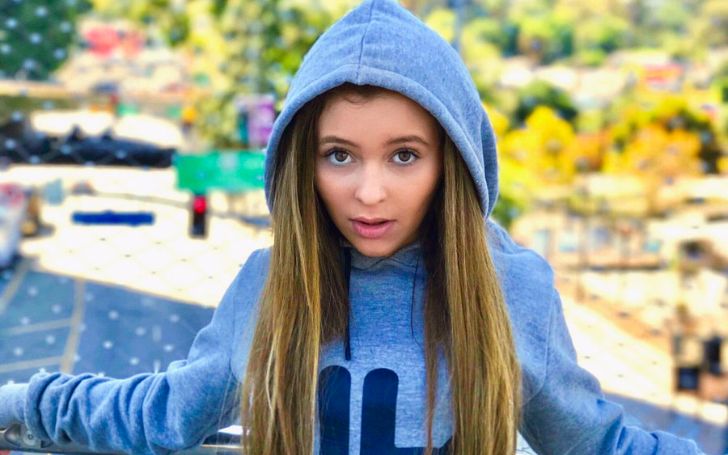 The girl is on fire!
Okay, people need to chill; there's no need to hate on the child if she wants to go to a "Boys of Summer Tour."
Well, we will come to that part in a while, but first, let's just talk how much of fun a 14-year-old internet influencer, Danielle Cohn, is having right now.
Danielle Cohn, who likes to fake she is pregnant, announced she would be on the rest of Boys of Summer Tour. The 14-year-old took to Twitter and announced the news on August 1, 2019.
The internet celebrity, who just broke with her long time boyfriend Sebastian Topete, is bombarding her Instagram stories with videos from the tours; the girl is definitely having fun.
The 14-year-old, who once faked she is married, is seen on interviews, talking with fans, and more evidently having a blast with other internet stars.
Now, we checked the official site for the "Boys of Summer Tour," so you need need to hurry up if you want to grab a ticket for yourself, as most of the tickets are already sold out.
The tour has already concluded in the Central and West US; the only remaining parts are now MidWest and NorthEast US. A few cities are left, and we urge you to get your pass as soon as possible.
Many famous teen internet celebrity stars like Lucas Schaefer-Charlton, Jeremy Hutchins, Cody Orlove, Zoe Laverne, Sam Hurley, Marc Gomez, etc. will appear and meet fans in all cities.
We also checked Cohn's youtube channel and found a video where the star is playing a "Diss or Kiss" game with her girlies, and she clearly said its Boys of Summer!
The star seems to have a lot of fun there as well! No doubt about that, the girls are kissing and well, even making out with boys who are way older than them.
What is going on, you might say. And you are not the only who is shocked to see this all. 17-19 year-old boys kissing 13-14 year-girl, definitely weird and disturbing.
The 13-year-old star faced a huge backlash right after she announced she would be on the rest of the tour.
People shared a mixed reaction on the comment box about the star; some went to downright insult her while some defended her.
Well, that's there, but Cohn is really going to be on the rest of the "Boys of Summer Tour," and no one can really stop her from having the fun of her life. Don't miss her on the tours if you happen to be a fan of her.
-->