Danielle Cohn Launches a Couple's Instagram Page With Boyfriend, Ethan Fair
Published Thu Dec 12 2019 By Sea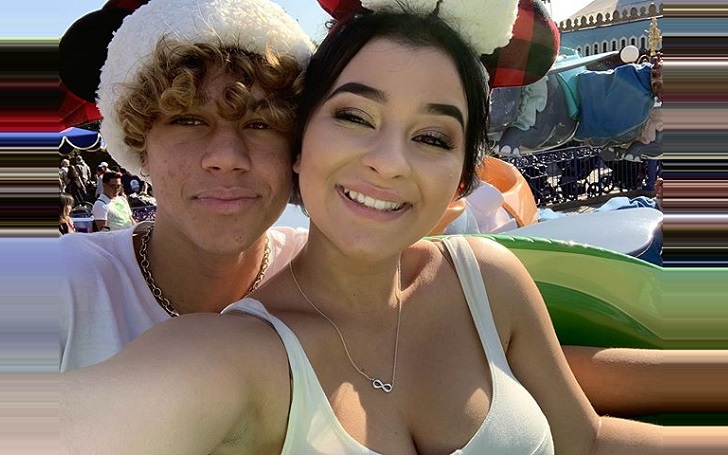 After so many boyfriends to name, she's finally done it and created a couple's Instagram page Danielle Cohn & Ethan Fair.
There's no limit to people criticizing her for everything that she does. Of course, her statement of half of her followers on social media being there only to criticize her might just be true. After various controversial things, like lying about her age, that she has done, it hardly comes as a surprise.
When Danielle Cohn's dad, Dustin Cohn, forward to say this girl, who faked a wedding and a pregnancy for YouTube videos, was actually 13, people were getting more outraged while still remaining unsurprised. They did suspect she was not more than 13, despite her YouTube page stating she was 15.
That was easy. Danielle Cohn said she was 15 when she was actually 13.
Source: Danielle Cohn, Instagram
Dustin also explained how, once she started in Musical.ly, she never could stop being famous at such a young age. He also tried defending her and complained about the companies like that for not fact-checking the age of the users as he was worried about her safety.
With Musical.ly already being a platform for young Cohn to boost her followers, she now has 15 million on now-Tik Tok, 4.1 million followers on Instagram, and 1.53 million subscribers on YouTube.
She's had her fair share of boyfriends in the past, even though she might not like to admit it. Now, she is currently dating Ethan Fair and when you look through her Instagram page, a lot of PDA photos come up.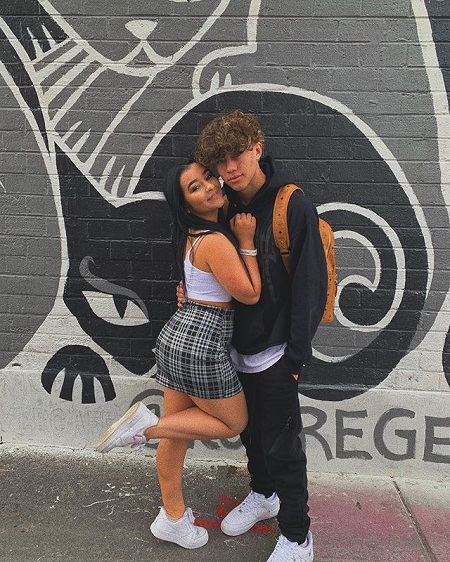 She's getting some more love for finding new love in Ethan Fair.
Source: Danielle Cohn, Instagram
Surprisingly, the comments have somehow been a lot nicer for her, but there are still some people who don't like the way she usually does. Like that 'troubled children' line, "I do what I want," she used as the caption on an Instagram post flaunting a two-piece bikini in a swimming pool ('South Park' once made an episode about the troubled children trend around a decade ago).
The couple took one step further by creating their joint Instagram account titled; 'Danielle cohn & Ethan Fair', as a page dedicated to their fans. Since people actually seem to like this relationship, it might actually be a hit for her in a positive way. It already has 24.6k followers, at the time of writing, already. After the breakups from Mikey Tua and Sebastian Topete, this one will be two months on around December 18.
The first post of the new page came on Wednesday, December 11, and both the posts till now are videos. It remains to be seen how many true followers the page actually gets. Fair has already been warned and suggested he should break up with her.
Stay tuned and connected to GlamourFame for more Entertainment content. There are more stories on Danielle Cohn. Check them out in the tag-link below.
-->