Danielle Cohn Posts Cryptic Instagram Picture; Is she Dating anyone?
Published Thu Aug 15 2019 By Sea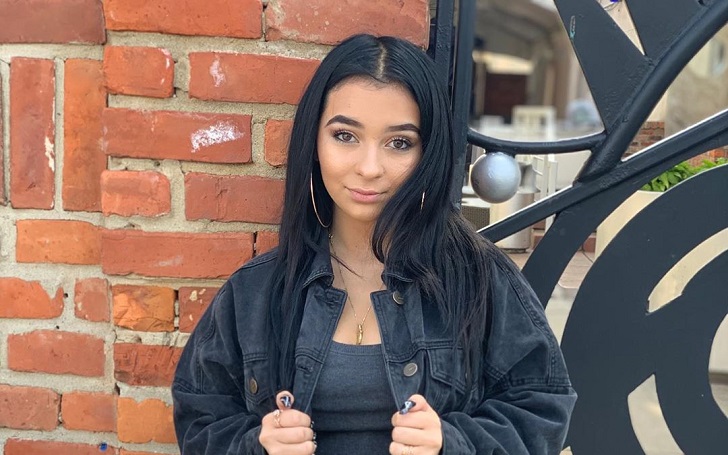 Danielle Cohn posted a weird photo with a weird caption on Instagram, and it's sending an awkward message.
If there was a dislike button on Instagram as well, the photo posted by Danielle Cohn, hinting that a new guy is in her life, would probably take home the 'worst post ever' trophy this week.
The comment section is filled with "you're just 13" reactions, but the photo itself and the caption looks cryptic and is weirding out people. It clearly shows someone's hand, which is not Danielle's, on her body and the caption stating something different from what the photo shows.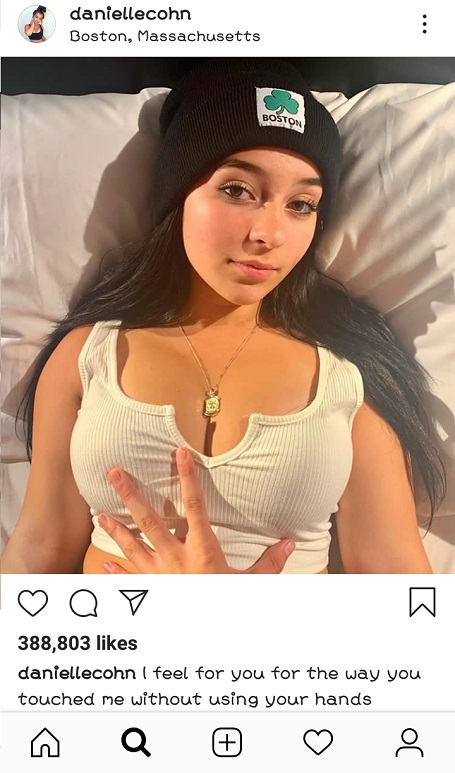 Source: Danielle Cohn on Instagram
What does she mean by, "I feel for you for the way you touched me without using your hands"? Is someone new already in her life after the supposed historical amount of ex-boyfriends at her age? Or is it just the infatuation she has for Mikey Tua but can't be with?
There are bound to be negative reactions when a 15-year-old posts a photo with clearly not her own hand on her body (she has long nails the last time we checked, in her next Instagram post). But who is this mysterious person whose hand is shown?
The most highlighted comment is from Cody Orlove who is supporting the YouTube star, saying he did the same thing on Instagram as well. Orlove was a part of the 'Boys of Summer' group that Danielle returned home from on August 12, and it may well be his hand. But it seems rather unlikely. Well, he was reported to be dating fellow tour member Zoe Laverne back in June.
Source: Instagram
Source: Danielle Cohn, Instagram
The Tik-Tok star's list of boyfriends has eight known faces, each one coming a little after her last break-up. But she claimed there were only four exes a month ago. Cohn who has something big lined up dated Sebastian Topete for six months and broke up on May 2018. A month later she was rumored to be dating Mikey Tua.
Watch: The List Of All Boyfriends Of Danielle Cohn Since 2016
However, before the tour, the social media personality had stated that she was going through some tough times. It was probably because of why she couldn't be with Tua anymore. They had to stop hanging out together. Danielle told her subscribers on one of her YouTube videos, where she apologizes every guy she was in a relationship with, that she and Tua's mother had some differences. She was not allowed to talk to Tua.
Watch: Danielle Cohn Explains Her Boyfriends Situation
Danielle's ban may have been due to her prank, where she and Tua pretended to be married, and she pretended to be pregnant. Her own mother and she herself shut down the talk later, but that may have left a bitter feeling on Tua's mom, and the whole world as well.
So, it could have been Tua's hand and the picture from an earlier moment when they were dating. The reason is simple — she is still in love with him and is confident Tua feels the same way. The next photo she posted also suggests it is Tua. The caption lines it up along a straight path. "Without using your hands" might suggest that she feels his love even though they are not together.
-->