Danielle Cohn Claims Herself To Be 'The Girl Your Girlfriend Needs To Be Worried About'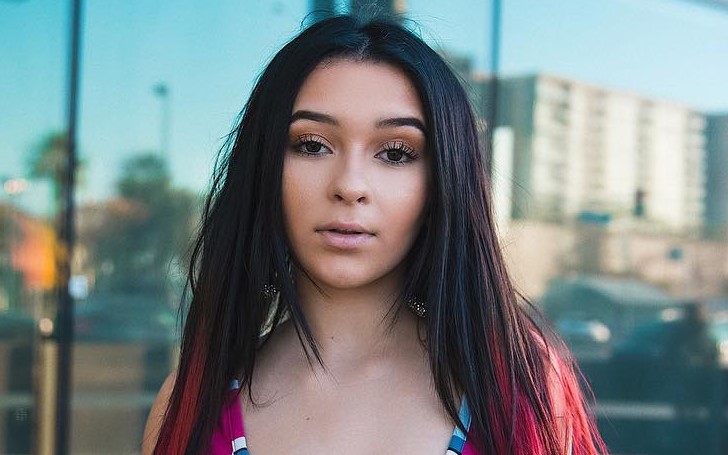 The tween star, Danielle Cohn, is at it again, and people did not like it.
The 14-year-old internet personality is making the buzz on the internet, Danielle Cohn, just announced something on her social media.
Danielle, 14, who faked her pregnancy, took to Instagram and uploaded a picture where she is seen wearing a red skirt with a rather revealing black top, and captioned it, "I'm the girl your girlfriend needs to be worried about🖤."
The tween internet star, who just broke up with her long-time boyfriend - Sebastian Topete, warned all the girls, she is the one they all should be worried about, hinting she might just steal their boyfriends.
The picture was uploaded on 14th of August, 2019, and within 12 hrs duration, the post has already amassed 181K likes and 10.7K comments But there are very mixed reactions among fans, and some people even lost their cool following the star's claims.
One fan wrote, "You're 13, and you're not attractive, there's no competition there for anyone." The comment got almost 1.4k reply, and people still seem to be confused about Danielle's real age.
The most significant debate there is about Cohn's real age, some are claiming she is still 13, while some believe the star is 15. The actual age, however, is 14.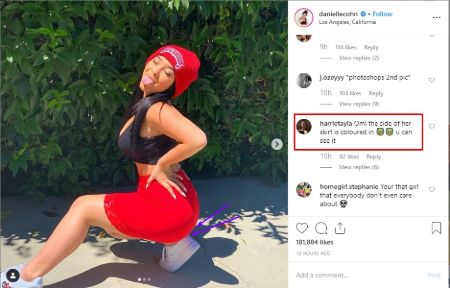 The debate continued, as one replied to the previous comment saying 13 or 15, it doesn't matter, what matter is Cohn is still underage, and should not come with such strong claims.
While another commenter wrote, "the caption has me dead because I haven't met one person that is "worried" about you besides the fact u can't act ur age💀"
And of course, some came with a strong claim; one person wrote the picture is photoshopped, as he noted, "side of the skirt is colored in, you can see it."
Another came with a rather rude comment, he wrote, "You're that girl that everybody doesn't even care about 💀"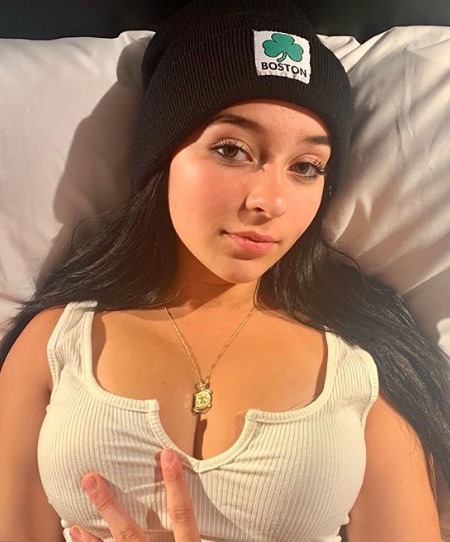 Though there were a few who loved the star's post and praised her for her beauty, and when it comes to Danielle, who once faked her marriage, doesn't really care what people think or say about her choices.
Last time, when tween star addressed her fans about her Boys of Summer Tour, people tried to bash the star, but she never really cared and made it to the events, moreover, Danielle had a wild time with fans and friends.
-->