Who is Daryl McCormack's Girlfriend? Learn About His Current Relationship Status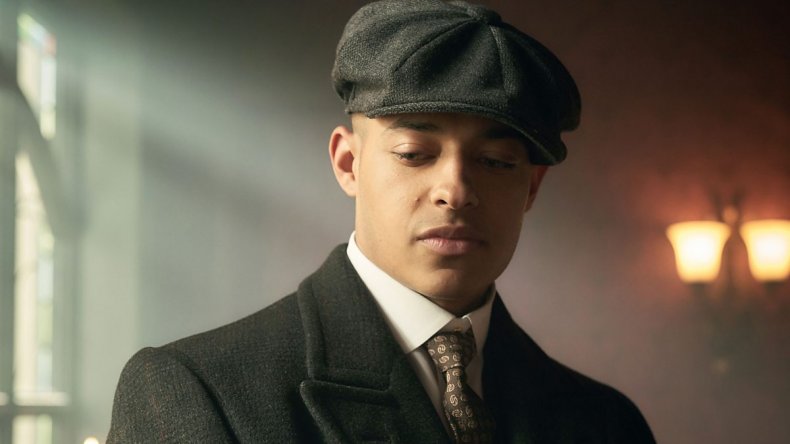 Who is Daryl McCormack Dating in 2021? Complete Details of His Relationships Here!
"I binge-watched the fourth season at home on my laptop. The next time I saw the show, I was in it and I was having a massive imposter syndrome," said Daryl McCormack after he was cast in the British period drama Peaky Blinders season 5 alongside stars like Cillian Murphy and Sam Neil. McCormack previously played an Irish terrorist named Brendan in Martin McDonagh's gruesome comedy The Lieutenant of Inishmore.
A native of County Tipperary, Ireland, Daryl is a bigger star than his demure words suggests. A graduate of the Gaiety School of Acting, McCormack is one of a few who have won the coveted role in Amazon Prime's The Wheel Of The Time. While his acting career is still in the process of becoming, we can all agree on the green-eyed actor's repute as the new heartthrob for countless. Below you'll find details of McCormack's romances and career since becoming a public figure.
Who is McCormack Dating in 2021?
Having starred only in a handful of American films and series so far, the Irish actor knows it better how being outspoken about one's romantic life can put his career at risk at the beginning of stardom. Hence, the Peaky Blinders star has kept mum on the topic or any other topic that can potentially hinder his blossoming career.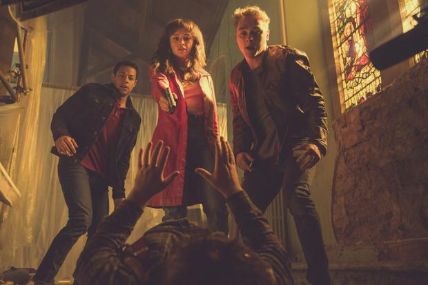 McCormack and India Mullen, still a thing or failed ship from the past?
Photo Source: Screen Rant
Although most of the reports on the actor have portrayed his romantic life with a clean slate, some even going to the extent of doubting his sexuality, but we may have a piece of news that can prove otherwise. A fellow Gaiety School graduate, actress India Mullen, and McCormack have reportedly dated in the recent past.
Check Out: Who is Jasmine Jobson Dating in 2021? Learn Her Relationship Status
And as both the stars are keeping hush-hush on their love life, the chances that they could still be a thing can't be completely ruled out. India Mullen is best known for her role in the Irish TV series Red Rock. So Mullen and McCormack have a lot in common, seemingly.
Best known from Peaky Blinders, McCormack was a star on 'The Fair City,' the most-watched soap opera in Ireland.
Photo Source: Independent
Like Mullen, Daryl first rose to fame in his native with the Irish soap opera Fair City, which is the most-watched soap opera in Ireland to date. Also, Mullen's notability in Hollywood came from her recurring role in Hulu's Normal People, just as Daryl's came from Peaky Blinders.
Daryl McCormack Spotted with Emma Thompson!
Another indicator that McCormack is going to make it big; the actor was recently spotted with Academy Award-winning actress Emma Thompson, 62, in Norwich. But before you jump to a conclusion, this isn't some illicit love affair, but it will be in their upcoming comedy-drama Good Luck to you, Leo Grande.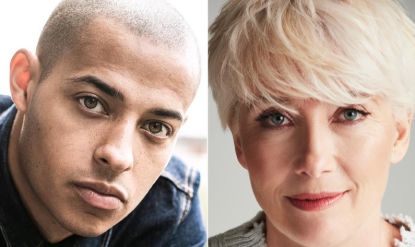 McCormack will star opposite oscar-winning actress Emma Thompson in 'Good Luck to you Leo Grande.'
Photo Source: Screen Daily
Sophie Hyde's directorial combined with the finest performers and produced by Genesius pictures, we already know it will be a massive hit. A coming of age comedy film, the story will follow the life of Nancy Stokes (Thompson), a 55 years old widow who will hire a young sex worker, Leo Grande (McCormack), to fill her yearning for human connection and some mischief.
Recommended: Who is Khris Middleton's Wife? Learn all the Details Here
The drama's filming began on March 8, and the production was wrapped up on April 20, and it will reportedly hit the theatre late this year. Another McCormack's upcoming that you probably don't want to miss; the epic fantasy The Wheel of the Time, also expected to premiere late this year.
For more information and news on your favorite stars, stay connected to Glamour Fame.
-->