What is Dave Chappelle's Net Worth in 2021? Here's the Breakdown
Stay here as we bring you everything you should know about Dave Chappelle's Net worth in 2021.
The groundbreaking sketch comedy "Chappelle's Show" star David Khari Webber Chappelle, aka Dave Chappelle, is basically a legend in his field. The reputed television actor was born on 24th August,1973, destined to do great things in the showbiz sector.
The 47-year-old comedy star is also an actor,writer, and producer who was raised in Ohio and Washington. Apart from his professional endeavors, Dave is also known to have a massive fortune to his name.So, without wasting much time, let's find out more.
Dave Chappelle's Colossal Net worth
With a soaring career spanning more than 20 years now, Dave has acquired a coveted place in Hollywood that reflects his lavish lifestyle and massive bank balance in some way.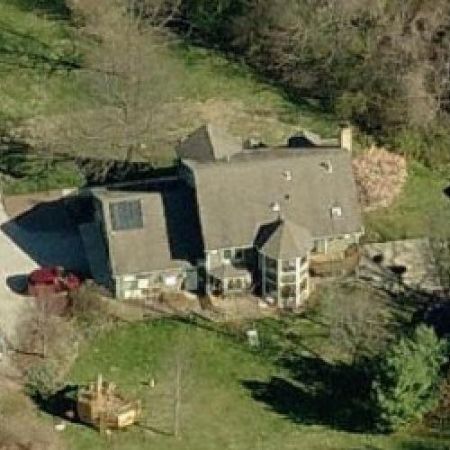 Dave has an estimated net worth of $50 million.
Photo Source:Virtualglobetrotting
The three-time Grammy winner comedian has an estimated net worth of $50 million. Courtesy of that, he is considered one of the richest comedians in the world.
With incomes streaming from various sources like his gigs,acting career, and his past hit shows,the seven-figure net worth isn't a surprise to his fans, but what comes as a shock is the guy's modest way of living.
Recommended:Net Worth Details Of 'Last Man Standing' Actor Tim Allen - The Complete Breakdown
Dave has time and time again proved to be a thoughtful and humble millionaire,a quality rarely found in people today,let alone finding it in a millionaire.Dave Chappelle has done over 26 films,his most recent being "8:46"," Devil's Pie" and not to forget the big hit "A star is born."
Dave currently lives in his farmhouse in Ohio, and he reportedly turned down a $50 million deal with Comedy Central to live in Ohio.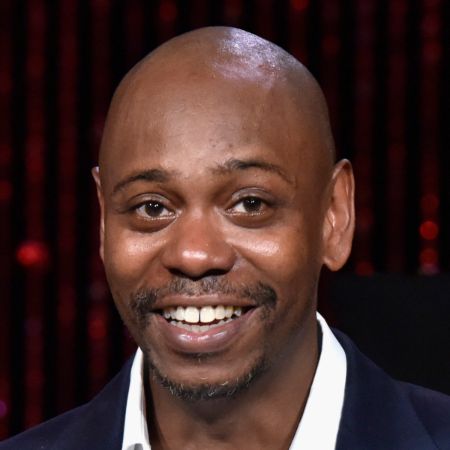 Dave Chappelle is a three-time Grammy winner.
Photo Source:Biography.com
The news certainly came as a shock to the industry as people were quick to make rumors and allegations like Dave has fallen on the darker side of fame and he was overspending his fortune on partying and drugs.
To which David quoted shutting the rumors down, "There were things that overwhelmed me, but not in the way that people are saying.I haven't spent any of the money. All that stuff about partying and taking crack is not true.Why do I live on a farm in Ohio?to support my partying lifestyle?"
Dave Chappelle "The Goat"
Deemed "The Goat" by another comic legend Kevin Hart,Dave Chappelle has surely come a long way. From being a kid who was awestruck by the comedian Bill Cosby and his sitcom "The Cosby Show",to co-creating his own sitcom that became a much bigger hit than his idol's.
Dave Chappelle comes from a scholastic family; both of his parents were university professors,a trait that is often found in gigs that are mostly introspective,informative, and, well, controversial.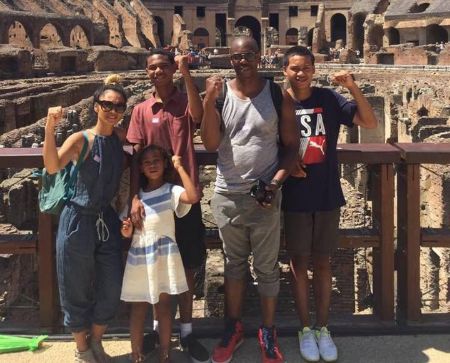 Dave currently lives in his farmhouse in Ohio.
Photo Source:Pinterest
Dave Chappelle first started as an amateur comedian and did small gigs around Washington's club, of course, escorted by his mother.Young Dave had also decided to forgo college to pursue his stand-up career, and his persistent efforts yielded results when he started earning accolades in the 1990s.
Soon enough,Dave had done commendable works in his field and even started a new endeavor in acting.He made his first film debut in Mel Brook's "Robin Hood:Men in tights. He also became the youngest comedian to be featured on the HBO special "Comic Relief. In the subsequent years,he appeared in major hits like "The Nutty professors,"Half Baked," Stick, and stones,"A star Is born," and many more.
The Chappelle Show
Chappelle's biggest breakthrough in his career came when he landed his own show on the Comedy Central cable network entitled "Chappelle's Show," which became a massive hit.
Related: What is Mauricio Umansky Net Worth? How Much Did He Make From Real Housewives?
The show addressed race relations and featured musical guests.Unhappy with the show's direction and piling pressure,Dave abruptly left the production in 2005.Dave Chappelle has recently said that the "Chappelle Show" is now available on Netflix for viewers.
Also Check Out:Cameron Mathison Health: How He is Doing Following His Kidney Surgery?
For the latest updates on your favorite celebs,stay connected to Glamour Fame.
-->