David Dobrik GF List! Who is David's Girlfriend Now?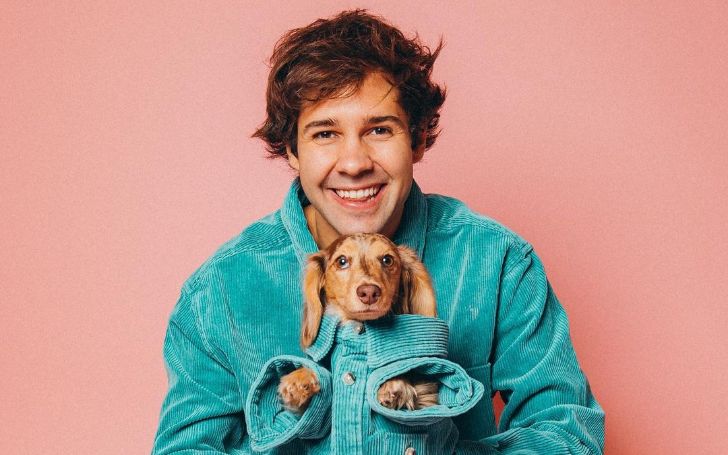 Today many people are active users of the social media world. To spend their free time, most use the internet. Among them, YouTube has been highly viewed and used by people around the globe. David Dobrik is one of the Top YouTubers around the world.
David is a Slovakian internet personality. Dobrik has over 18.1 million subscribers with over 7.14 Billion total views. Beyond the internet, David is also an actor and TV personality who has appeared in several movies and TV shows. Find information all about Dobrik's love life and professional life.
Who is David Dobrik's Girlfriend Now?
The internet personality David Dobrik is one of the most popular YouTubers around the globe. His funny way of presenting the video has been his key to success. So being a global sensational, people are often curious about his love life and romance.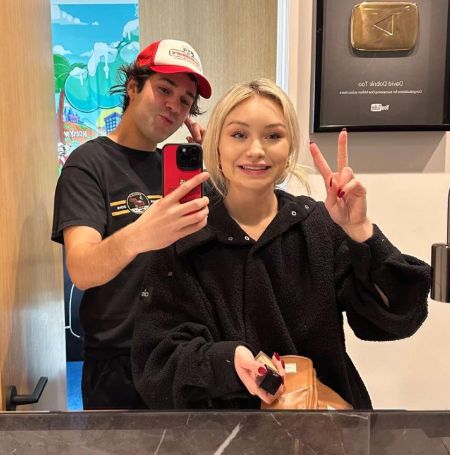 Well, Dobrik currently lives a single's life. David hasn't been involved in any romantic relationship for quite a while. Sure, Dobrik often uploads pictures with several women on his Instagram account.
YouTuber/actor hasn't yet implied those women on his IG as his girlfriend. The internet sensation, Daivd, is single and ready to mingle. Apart from that, the Social media star is highly busy taking his career to the next level. Another single YouTuber as of 2023 is Sssniperwolf!
Did David Dobrik and Taylor Hudson Date?
One of the most raised questions about David Dobrik and his personal life is about Taylor Hudson. Hudson is also an American social media personality best known as David's assistant. Many claimed that the boss and assistant dated one another.
The info David and Taylor shared an apartment for work made people think they are at least hooking up. However, both denied the rumors and claimed them wrong! Eventually, the gossip about Hudson and Dobrik faded away.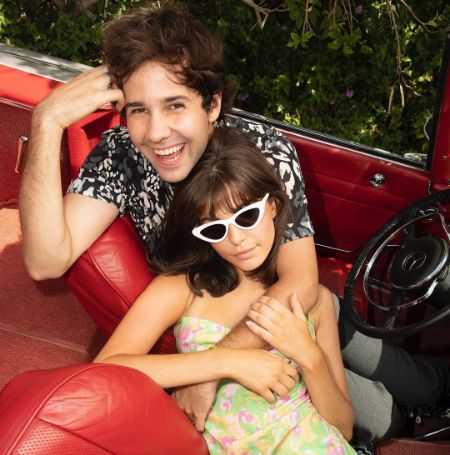 It is not the first time that the social media star Dobrik's name was linked to his worker. In 2020, several followers constantly insisted that he was involved romantically with his other assistant Natalie Mariduena. In response, the Dodgeball Thunderdome host stated that the two are very close friends and held a platonic/professional relationship.
Funny how people can be wrong about something yet sound so sure. In October 2020, his name was also attached to the beautiful model Charlotte D'Alessio. It all began after the duo appeared in a perfume ad together.
Neither Charlotte nor Dobrik confirmed the romance, but rumors about D'Alessio being David's girlfriend surfaced. Thankfully for the alleged couple, the gossip faded away in the blink of an eye.
David Dobrik and His Three-Year-Long Love Journey With Ex-Girlfriend, Liza Koshy
Before all these false accusations, David Dobrik was on a remarkable love journey with his ex-girlfriend, Liza Koshy. She is a huge internet sensation with over 20 Million followers on Instagram. Also, Liza runs her own YouTube channel, which has over 17 million subscribers and over 2 Billion views.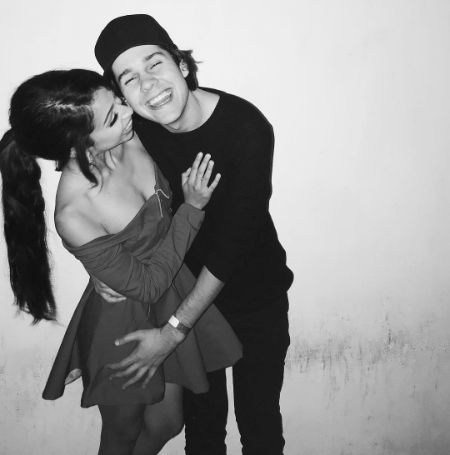 The two YouTube giants began their dating life back in 2015. Being part of the content creators, their relations became enriched. The former pair, David and Liza, did several videos together and had a great time during their journey as boyfriend and girlfriend. Despite so much connection, the duo parted ways in 2018.
Koshy and Dorbrik announced their split through a viral joint YouTube Video and attracted the crowd. With the news, many of their fans got the surprise of a lifetime! After all, they looked too good together. The former duo walked separate paths after the emotional video.
Dobrik even stated that after the breakup, his life changed. However, David's split video heightened his career. As of now, both of them are living a single lifestyle. Although they are parted ways, Lizza and David are still on good terms and often visit one another.
David Dobrik Married Friends Mother
One of David Dobrik's viral content was "marrying" his friend's mother. It is a matter of fact that YouTubers can do crazy things while pulling pranks! And Dobrik is undoubtedly no exception. In May 2019, he exchanged wedding vows with Lorraine Nash, who is almost eighty.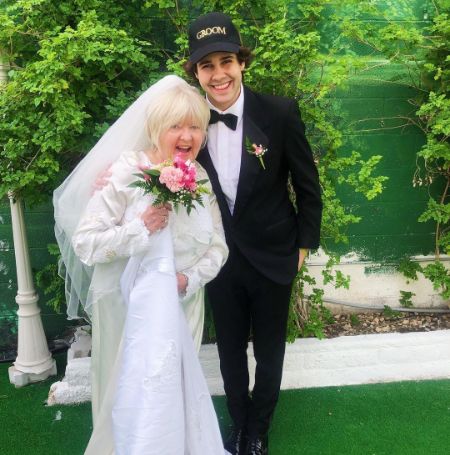 Not only that, Lorraine is the mother of his best friend, Jason Nash, filmmaker, writer, and comedian. Of course, everyone was shocked by his deeds. The two jetted off to Las Vegas, tied the knot, and took several photos.
Then they did their honeymoon together in Hawaii, as most couples do. In January 2020, they finally divorced and parted ways.
David on The Tonight Show
The socialite revealed every detail from the event in The Tonight Show Starring Jimmy Fallon. Everyone had a good laugh and enjoyed his jokes during the show.
Lifestyle and Net Worth of David Dobrik
Slovakian internet personality David Dobrik is one of the most successful YouTubers globally. David started this business in 2013! And, of course, Dobrik has topped it.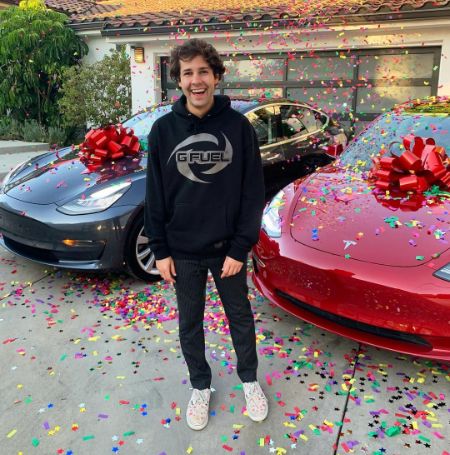 From his achievements, the Slovakian internet personality has earned an enormous fortune. As of 2023, America's Most Musical Family Judge commands an estimated net worth of $25 Million. Dobrik is one of the most popular and highest-paid social media stars.
David made annual earnings of $15 Million. In 2020 alone, Dobrik earned $16 Million from corporate sponsors with SeatGeek, Bumble, and EA. A chunk of his yearly earnings is from the apparel line Clickbait and many more.
With the amount of wealth, the internet star is living a lavish lifestyle. Dobrik owns several luxurious cars, including Ferrari, Lamborghini, and Multi-million homes. The YouTube star, David, spent millions on real estate and motorcars.
Regarding his real estate investment, In 2020, he bought Sherman Oaks home for $9.5 Million. Previously, he purchased Studio City home for $2.5 Million in 2017. That particular home was listed for sale in 2021 for $3.5 Million.
For More Content on Different Celebrities, Visit Glamour Fame
-->