Is Sssniperwolf Single Now After Her Last Breakup With Her Boyfriend?
Published Wed Mar 08 2023 By vicky
Sssniperwolf remains one of the hottest streamers/YouTubers in the gaming industry. And over the years, the online content creator has seen her fair share of controversies. But even with the setbacks, Wolf remains one of the top female YouTubers and Twitch streamers.
The Brittish-born streamer, Sssniperwolf, was born in Liverpool, UK. Likewise, her given name is Alia Shelesh. Although Alia thrives in the spotlight, her early life and family stay hidden behind the curtains. But what of her love life, you may ask? Shelesh was in a public relationship, but did she and her boyfriend, Evan Sausage, break up?
Sssniperwolf and Evan Sausage Dated For Almost A Decade!
Alia Shelesh, better known as Sssniperwolf, started her career as a YouTuber in the early 2010s. Wolf charmed many of her fans' hearts from the start of her fame. But through most of the years, Sssniperwolf dated one man, Evan Sausage.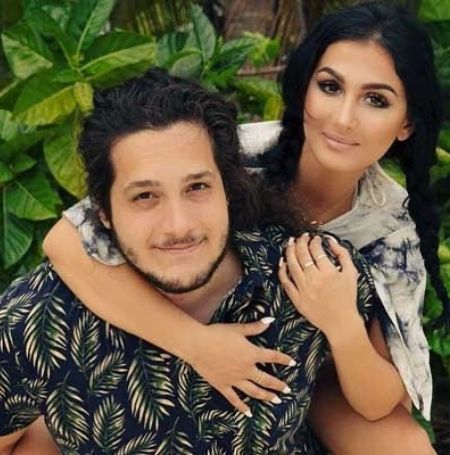 Over the years, Evan and Alia shared fond memories. And the YouTuber duo showed their relationship on their social media. However, after 2018, Sausage went radio silent.
It could be that Sssniperwolf and Evan are still dating. But the silence from Sausage suggested to fans that the Wolf and her boyfriend broke up. Moreover, Sssniperwolf and Sausage held on-and-off relationships for many years. The YouTuber and her boyfriend broke up in 2016 as well.
First Break Up Of Sssniperwolf and her long-time boyfriend, Evan Sausage!
Around a decade ago, Sssniperwolf gained a massive spotlight as a YouTuber. And then, Lia and Even Sausage came into the spotlight as boyfriend and girlfriend.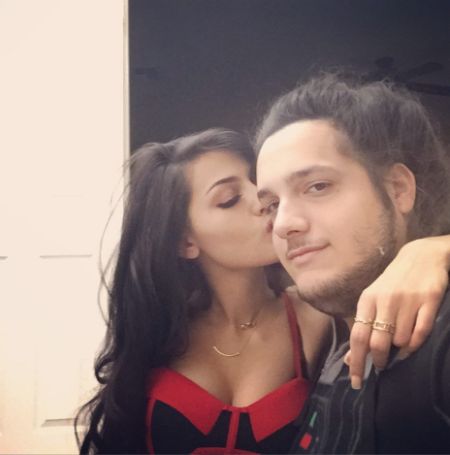 With many people watching the internet star, Sssniperwolf and Evan told the world about their relationship. Lia and her boyfriend first started dating before Sssniperwolf had millions of subscribers. Sausage started first sharing about the relationship in September 2014.
Two years later, on September 29, 2016, Lia shared she had broken up with Evan. However, the alleged couple was still living together under the same roof. Similarly, Lia claimed they were still "good friends" and said Sausage helped Wolf with her videos.
Were Sausage and Sssniperwolf Married?
Sssniperwolf remains one of the most-watched YouTubers. Wolf found herself surrounded by many rumors over the years. One of which remains, Evan Sausage and Alia Shelesh, are a married couple.
Wolf and her alleged husband, Sausage, bought a house together in the mid-2010s. And many stories on Sssniperwolf by commentary videos on YouTube suggested that they (Lia and Evan) bought the place as husband and wife. But Lia and Sausage never confirmed nor denied the news.
Do you know who almost got married but didn't in 2023? Well it was Avril Lavigne and Mod Sun!
Is Sssniperwolf in a Relationship as of 2023?
Looking through her new content on YouTube and other social media, Sssniperwolf is single as of 2023. Wolf and Evan Sausage held an on-and-off relationship. Lia and her ex-boyfriend may be on a break for now.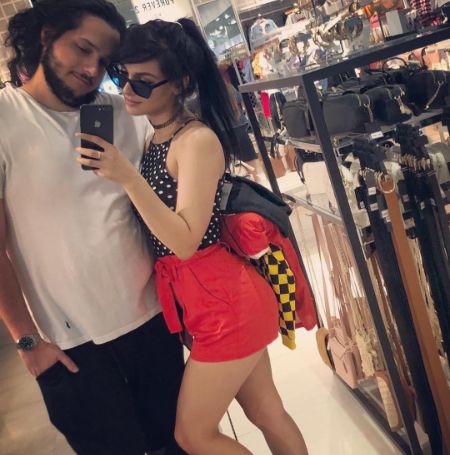 Sssniperwolf thrives in the spotlight, but currently, she prefers to keep her personal life hidden from her fans. Likewise, Lia said many times she and Sausage were in an abusive relationship.
Evan left the social media scene in 2018. At the time, Sausage and Lia were still together when Evan left social media. In late 2022, Sauage, yes, Sausage, cheated on Sssniperwolf. Lia broke up with Evan after she learned Sauage cheated on her.
Sssniperwolf's relationship wasn't the only one that ended in 2023. Game of Thrones actress, Maisie Williams, broke up with her long-time beau!
-->